Northwest Arizona man told police he shot girlfriend twice in head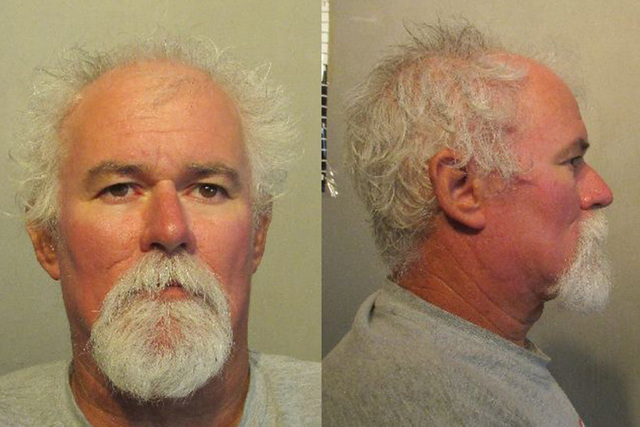 A northwest Arizona man charged with murdering his girlfriend told police he shot her twice in the back of the head before he used her Jeep Wrangler to move the body to the southern part of the state and hide it, according to authorities.
James Collins, 50, faces one count of second-degree murder in the slaying of Cynthia Horn, 54. She was reported missing in Yucca, Ariz., in October, according to the Mohave County sheriff's office.
An investigation determined that the shooting occurred Oct. 2, 2014, during an argument on Chicken Springs Road west of the community of Wikieup, the sheriff's office said. Communications data revealed that the Horn's cell phone was in the Yuma area, where Horn's body was later found buried, the next day.
Collins was arrested in October in Mexico for possessing a weapon, and he was released in February. An affidavit said Collins took up residency with his step-mother in Yuma and that his confession occurred when Collins was questioned at the Yuma Police Department on May 5.
U.S. Border Patrol cadaver dogs were used to locate Horn's remains where Collins said he had buried her on a 3-acre parcel in Yuma. The Yuma County Sheriff's office said a backhoe excavated the first foot of dirt from the burial site and that personnel used shovels and brushes to work down to the corpse, recovering it from a depth of about 3 1/2 feet.
An autopsy conducted by the Mohave County Medical Examiner positively identified the remains as those of Horn. The cause of death determination was homicide, multiple gunshots to the head.
Collins is held in the Yuma County jail on charges of second degree murder, abandonment of a dead body and theft of means of transportation.