Obama pressed to establish new national monuments in Nevada, elsewhere
August 15, 2016 - 4:54 pm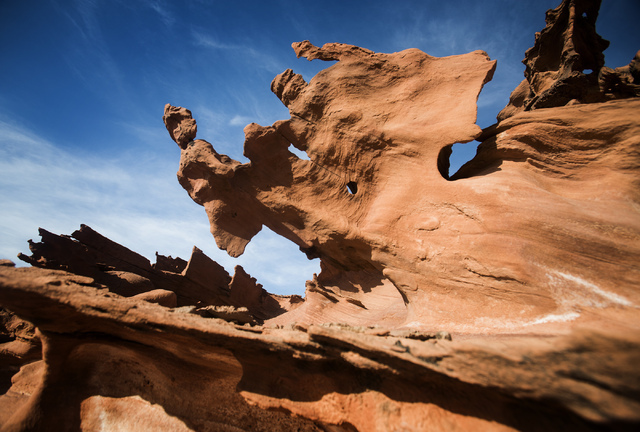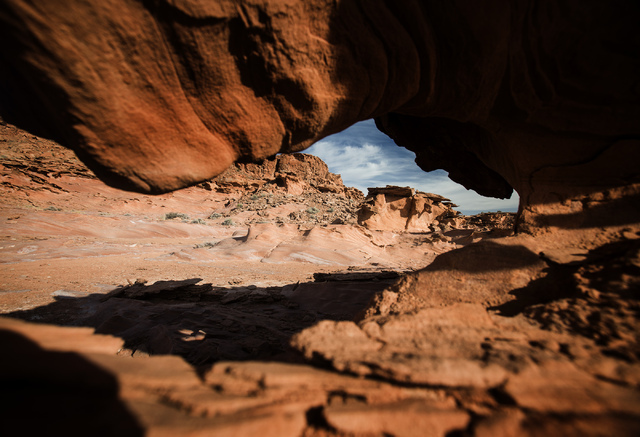 WASHINGTON — The race is on to win President Barack Obama's attention as he puts some final touches on his environmental legacy. Conservation groups, American Indian tribes and federal lawmakers are urging his administration to preserve millions of acres as national monuments, including an embattled swath of federal land in northeast Clark County known as Gold Butte.
Efforts also are underway in Utah, Arizona and elsewhere to get Obama to flex his presidential authority to set aside land under the 1906 Antiquities Act.
The flurry of activity is creating enthusiasm — and tensions — in several parts of the country.
Obama has created or expanded 24 national monuments during his seven-and-a-half-year tenure, the most of any president.
Twice he has acted to preserve land in Nevada. In December 2014, he signed into law a bill passed by Congress creating the Tule Springs Fossil Beds National Monument on 22,650 acres at the northern edge of the Las Vegas Valley. In July 2015, he invoked the Antiquities Act to designate the Basin and Range National Monument on 704,000 acres in Lincoln and Nye counties.
Almost nobody thinks he's done yet. Environmental groups are urging him to go big as he leaves office.
"What he's done in terms of protection has been good, but what he does next is how we measure whether his legacy is great or not," said Sharon Buccino of the Natural Resources Defense Council.
Proponents of the various monument proposals worry that their window of opportunity could be closing for several years if not longer.
Some presidents, including Richard Nixon, Ronald Reagan and George H.W. Bush, never exercised their powers to create national monuments. Obama's immediate predecessors, Presidents Bill Clinton and George W. Bush, waited almost exclusively until their final months in office to designate monuments, so there is a chance Obama will become even more active.
That's disconcerting for many members in Congress, particularly Republicans, who say the Antiquities Act wasn't designed to bolster a president's legacy.
"Presidents are starting to abuse this authority as they leave the office. If they actually tried to do this on the first day so that Congress had some ability to respond to it, and the people did, I'd be more comfortable about what their motives are," said GOP Rep. Rob Bishop of Utah, chairman of the House Natural Resources Committee.
Christy Goldfuss, managing director of the White House Council on Environmental Quality, won't discuss specific national monument possibilities, but said Obama "certainly feels we have more to do to protect this planet from climate change, so we'll see how this plays out."
The proposed Gold Butte National Monument has its share of support, opposition and complication.
Sen. Harry Reid and Rep. Dina Titus, both Nevada Democrats, back monument protection for the remote, 350,000-acre landscape of desert plants, pastel-colored sandstone and ancient rock art. Republican members of Nevada's congressional delegation generally oppose the idea of restricting more land use in a state already under so much federal control.
Meanwhile, cattle belonging to jailed rancher Cliven Bundy still roam the Gold Butte area in defiance of three federal court orders and two failed attempts by the Bureau of Land Management to round up the animals.
Dispute also swirls around the proposed Bears Ears National Monument in Utah, where thousands of Native American artifacts and rock carvings recently prompted a fact-finding visit from Interior Secretary Sally Jewell.
The state's Republican-dominated Legislature overwhelmingly voted for a resolution opposing the monument. Republican Gov. Gary Herbert said a monument designation would bring more visitors but not necessarily more resources, leading to an increase in vandalism and environmental degradation.
Bishop instead wants additional protections for about 1.4 million acres of the Bears Ears area while opening up other lands for recreation and oil and gas exploration.
Review-Journal writer Henry Brean contributed to this report.