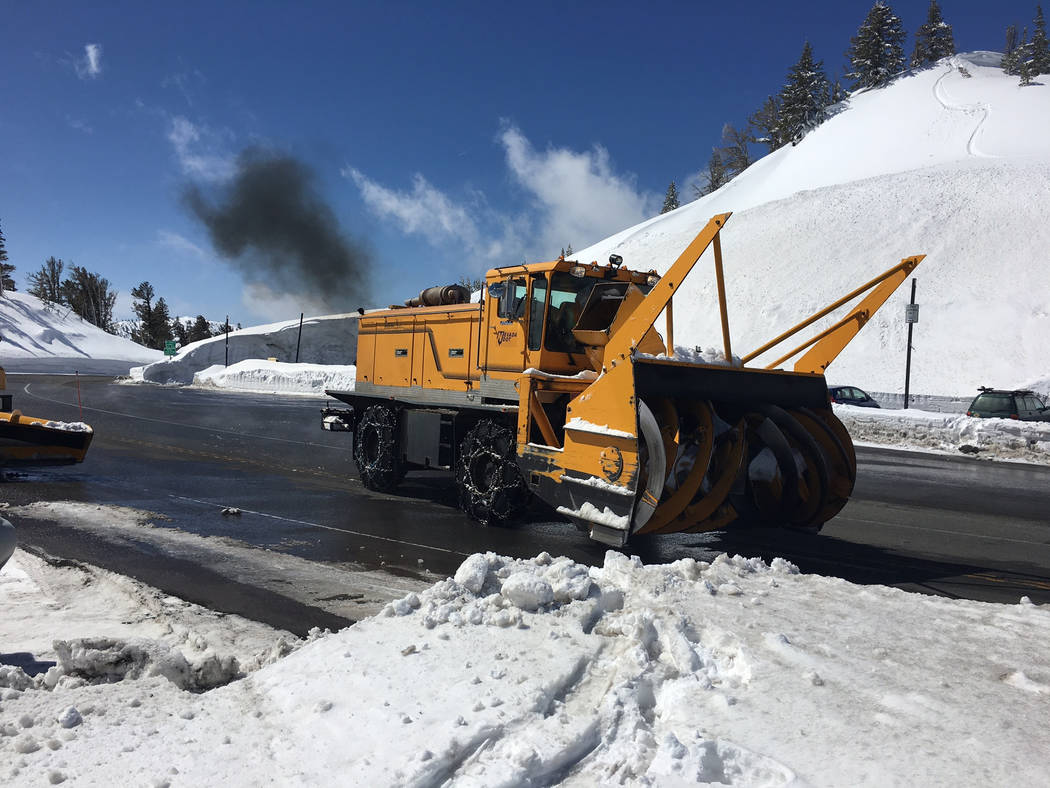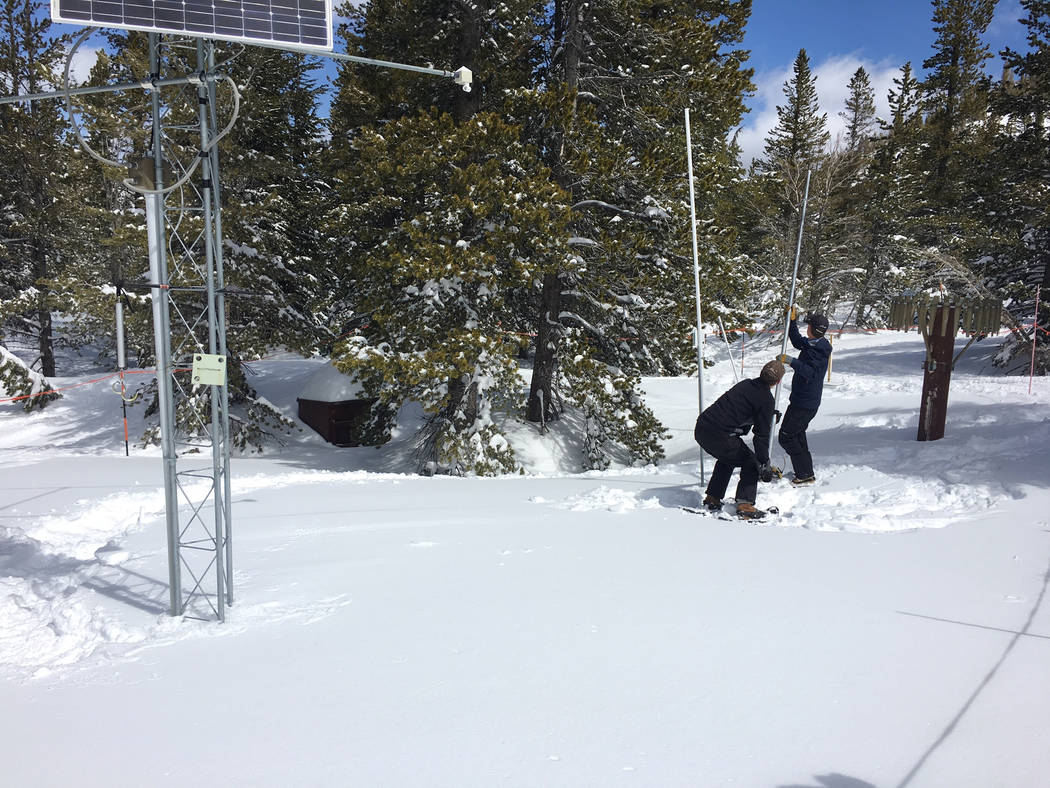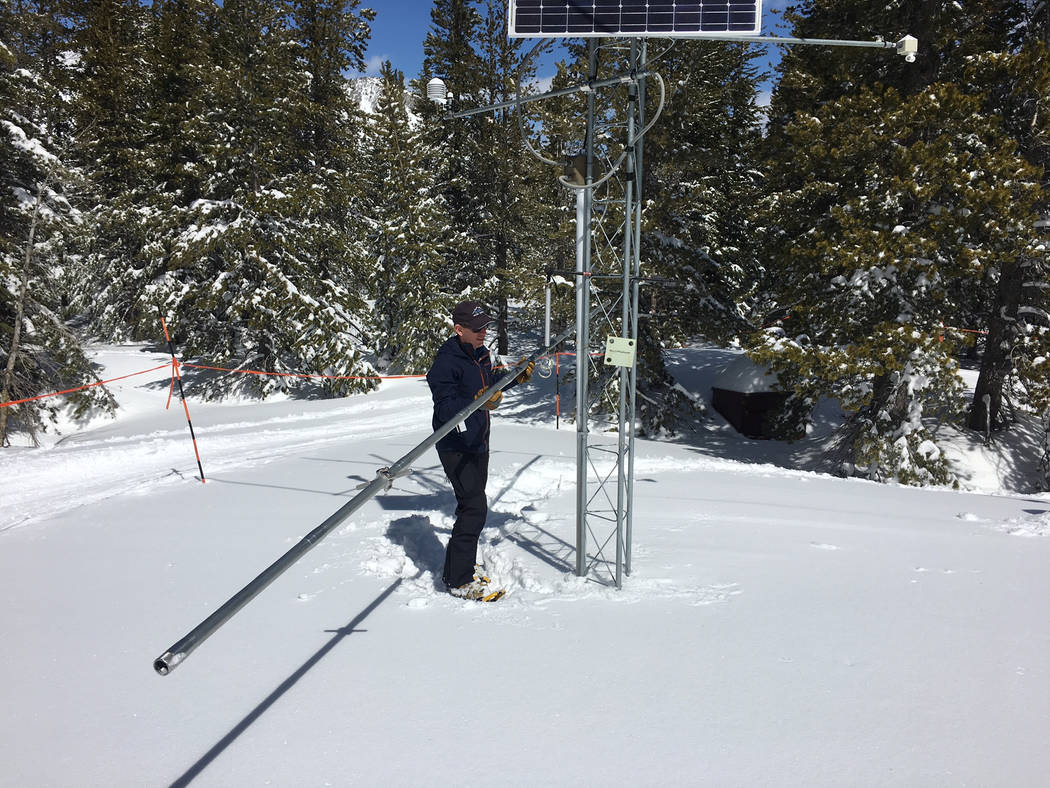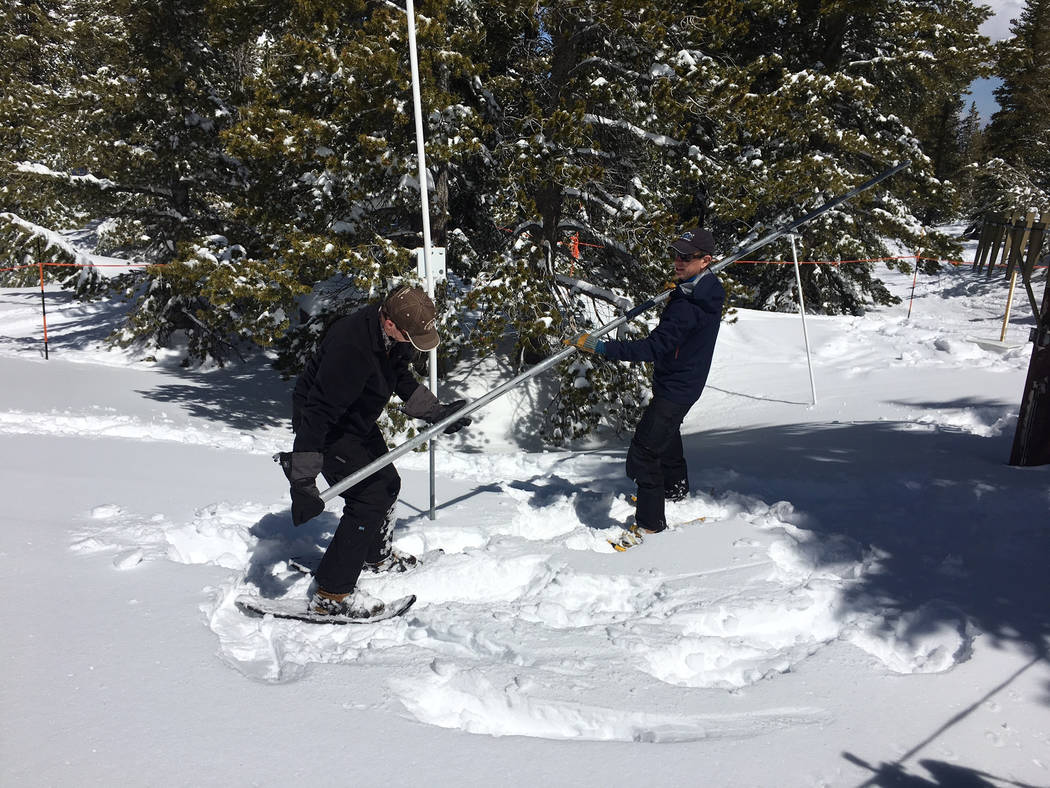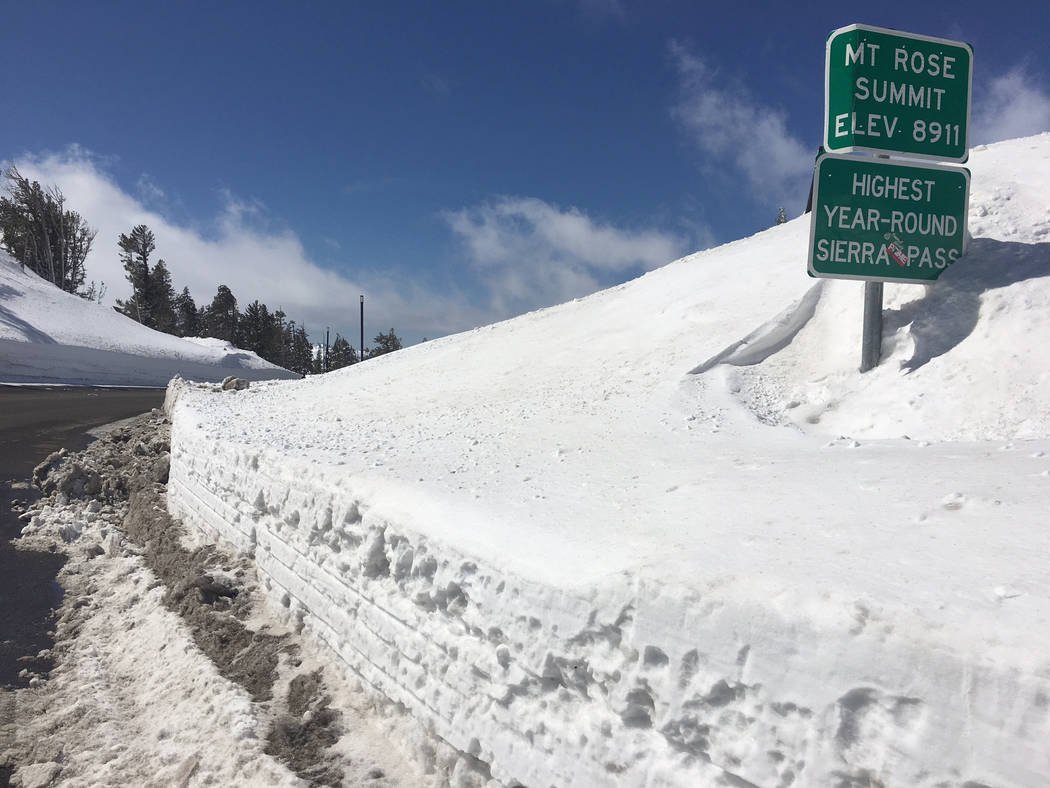 MOUNT ROSE SUMMIT — A short but strenuous trek by snowshoe to a measuring station here on Monday confirmed what pretty much everyone expected: A record water year has been reached in this mountainous area west of Reno.
After another 27-inch snowfall over the weekend, the water content of the snow at the "SNOTEL" measuring station stood at 89 inches, beating the record of 87.1 inches measured on May 17, 1995. That is more than 7 feet of water ready to melt in the coming thaw.
Before the measurement, Jeff Anderson, a hydrologist for the USDA Natural Resources Conservation Service, said he expected the recent snow to be important.
"With this weekend's storm, we'll see on Monday if the measurement breaks the all-time record for Mount Rose," Anderson said. "This storm could push 2017 past the record if we get three feet of new snow, as predicted."
It did.
The water content measures 242 percent of median, which Anderson said is the equivalent of 2.4 winter's worth of average. Anderson said western Nevada's drought has been eliminated with the record water year seen in Nevada and the region.
And more precipitation is on the way. Another storm is expected Thursday.
The measurement was made by federal water officials charged with keeping track of and managing the snowfall and water content to prepare the region for water deliveries.
Anderson, along with Jim Gifford, a district conservationist with the NRCS, plunged a long snow tube into the 206 inches of packed and powdered snow. It took several tries to reach the ground 17 feet below. Each sample was then weighed.
The measurement was taken just inside the Mount Rose ski area, and winter sports aficionados who had a free Monday went schussing by as the official measurement was taken at an elevation of 8,800 feet.
At the adjacent Mount Rose resort measuring station, a whopping 61.5 feet of snow has fallen this winter. The total will go higher before the water year is over.
High water levels
David Wathen, chief deputy water master for the region, said his agency now has to manage the water flows to ensure enough is released from storage, starting with Lake Tahoe, to ensure no flooding later this year. But the job also requires the agency not to release too much and so not end up with full reservoirs, he said.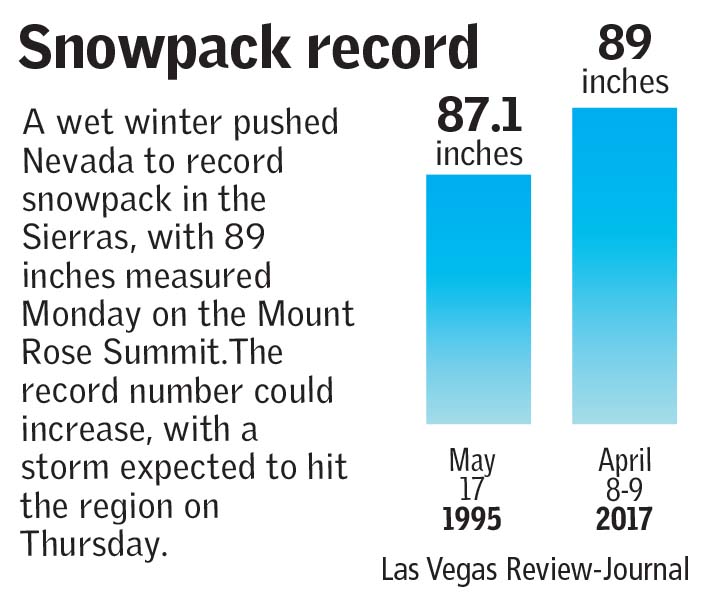 Lake Tahoe, for example, is expected to reach 3 feet above it's natural rim, 1.4 feet more than legally allowed. So vast amounts of water will be released into the Truckee River, which flows through Reno to Pyramid Lake, to comply with the requirement, he said.
As a result, Pyramid Lake, which is vulnerable to drought, is forecast to rise 8.2 feet this year, where in a typical year it loses two to three feet, Wathen said.
But all of that snow means little for Southern Nevada, which gets it water from the Colorado River.
Contact Sean Whaley at swhaley@reviewjournal.com or 775-461-3820. Follow @seanw801 on Twitter.
Snow and tell
SNOTEL stands for SNOwpack TELemetry. Hundreds of such sites are in use around the country but were first used to measure water content in the Lake Tahoe region.
Related
Spring storm drops about a half-foot of snow at ski resorts around Lake Tahoe
Nevada snowpack may break records this year; Mount Charleston at 182 percent of normal
Snow, rain in mountains around Lake Tahoe push lake to highest level in more than a decade
Ski into summer at Lake Tahoe, thanks to stormy winter
Wary water managers try to guard against flooding in Northern Nevada