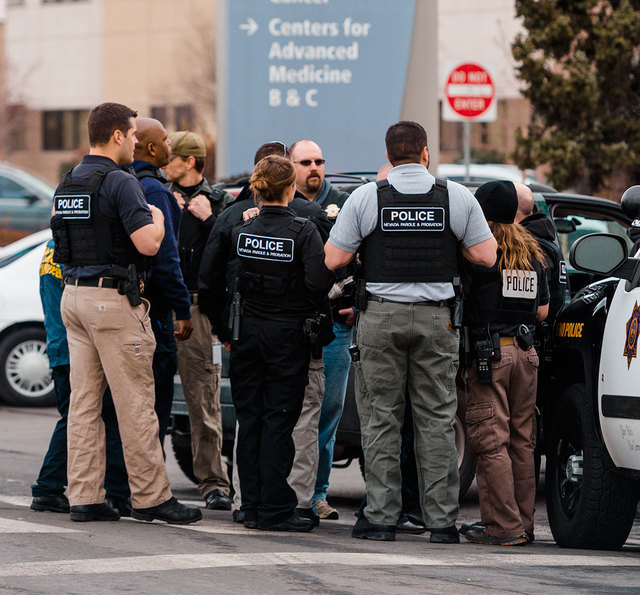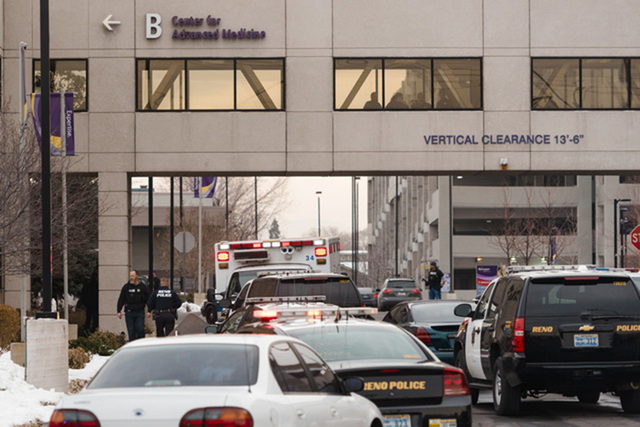 RENO — Reno police released a 1,168-page report on Tuesday detailing their investigation into the 2013 shooting at Renown Regional Medical Center that left one doctor dead and two others injured.
The report details the mental and physical condition of the shooter, Alan Frazier, 51, who turned his gun on himself shortly after opening fire on the medical campus on Dec. 17.
Police included copies of computer files, letters, transcripts of audio recordings and an eight-page manifesto by Frazier in the report. In his manifesto, Frazier said he felt that Urology Nevada was negligent in taking certain precautions leading up to his vasectomy in 2010.
Following an internal review, Urology Nevada said in January that there was no basis for Frazier's claims that he was the victim of a botched vasectomy that "ruined his life."
The Reno Police Department's investigation into the shooting says it is "unknown whether or not Mr. Frazier's belief was valid, that his vasectomy procedure caused the medical problems he was experiencing."
But the investigation does conclude Frazier suffered depression in the 1980s, which police say he still suffered in the years leading to the shooting.
"According to Mr. Frazier's writings, he was able to conquer his prior depression and stop taking anti-depressants medication, but Mr. Frazier's actions lead me to believe his self-assessment was incorrect," Reno Detective Robert Hanifan wrote in the report. "It appears Mr. Frazier was still suffering from depression and was unwilling to admit its existence or seek treatment for it."
Police also concluded Frazier acted alone and nobody else knew of his plans or assisted him during the shooting.
According to the investigation, Frazier fell from a tree as a child and had a severe laceration to his scrotum.
"Alan was also completely convinced the doctor who performed the vasectomy should have known he was at risk of having an adverse reaction due to the scrotum injury he suffered when he was a child," the investigation says.
The shooting happened in the office of Urology Nevada on the third floor of the Center for Advanced Medicine B.
On the day of the shooting, Frazier fired four rounds from a pump-action 12-gauge shotgun.
He killed Dr. Garo Gholdoian and critically injured Dr. Christine Lajeunesse. Shawntae Spears, who was in the waiting room at Urology Nevada during the shooting, was struck in the torso by an errant shot.
Frazier shot himself in the head after opening fire.