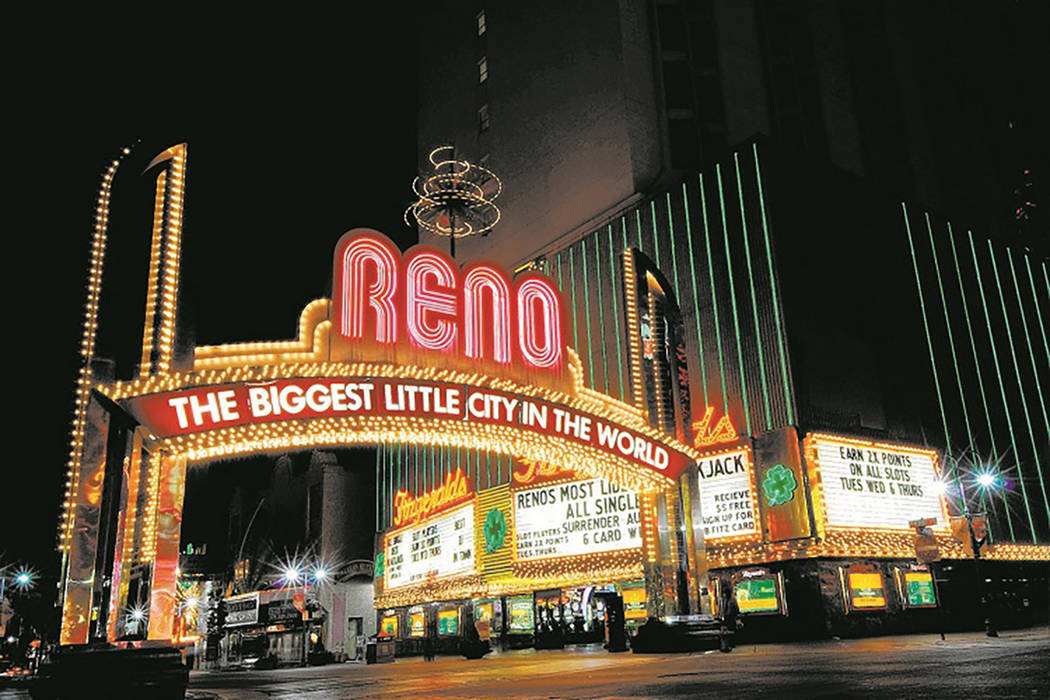 RENO — A Reno sign collector is trying to help persuade city leaders to keep Reno's famous downtown arch neon instead of switching to LED lights during a planned makeover.
The city currently is conducting an online survey on a variety of possible changes to the arch on the main casino drag, which bears the slogan, "Biggest Little City in the World."
The LED option would allow the lights to be turned different colors for different occasions.
Will Durham is among the opponents. He's been working with the city to open a neon museum in downtown in order to show off his huge collection of vintage neon signage in Nevada. He told the Reno Gazette-Journal that neon is part of Nevada's roots.
He's started a social media campaign to make his case for keeping an old touch on any new renovation.