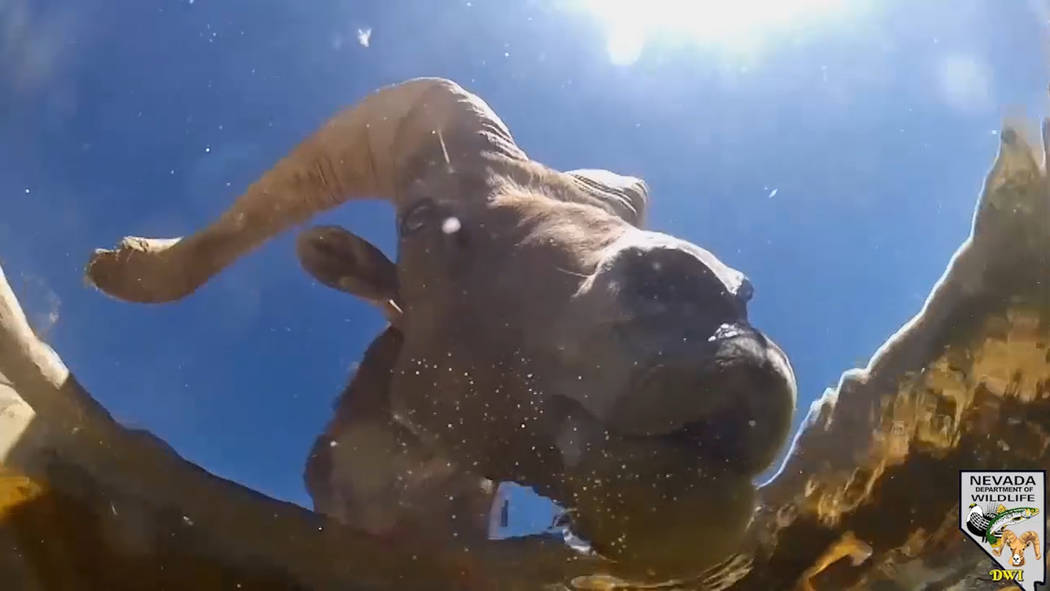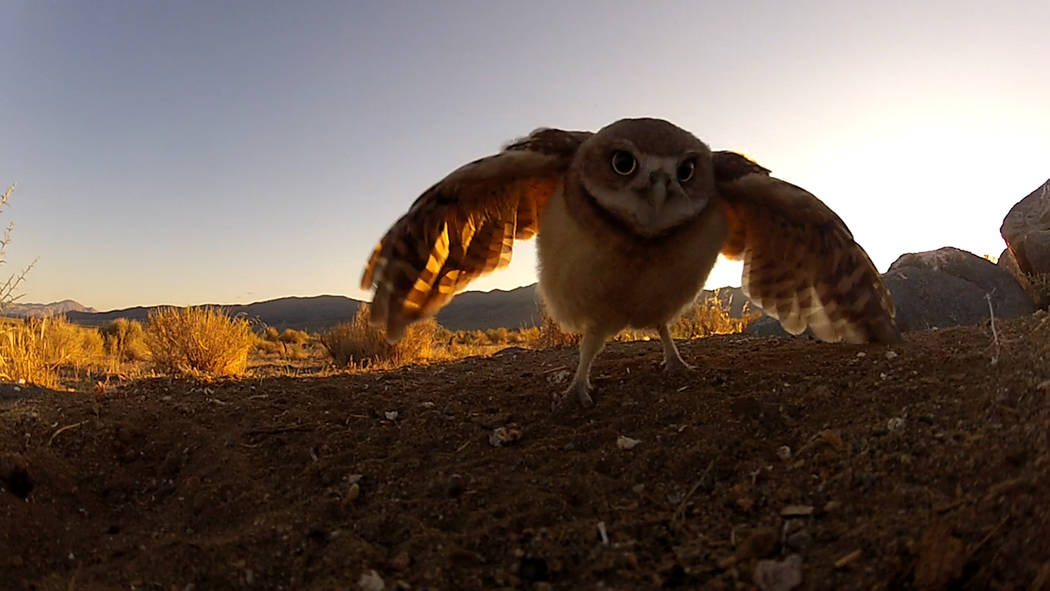 In one spot, a camera at the bottom of a water tank catches a thirsty bighorn sheep leaning in for a drink. In another, grouse-level footage offers a look at one of nature's silliest mating dances.
The Nevada Department of Wildlife's new ad campaign seeks to be as eye-catching as it is informative.
The department launched the roughly 25-second commercials in January to remind people that the agency does more than collect fees for hunting, fishing and boat registrations.
"I call them PSAs, because they're more educational than anything else," said NDOW spokesman Aaron Meier. "We definitely need to educate the public about what we do."
The department has 260 full-time employees, 67 of them biologists, and a statutory responsibility to manage nearly 900 animal species in the state. That work is largely funded through fees paid by hunters, anglers and boaters, but Meier said NDOW is already reaching that audience.
Effort to pique interest
Tony Wasley, the department's director since 2013, said the ads are part of a broader effort to connect with more Nevadans and get them "interested in their wildlife."
"We're trying to deliver a message about who we are and what we do — and ultimately elevate conservation," Wasley said. "I'm hopeful that we can keep doing this and more."
The latest spot, featuring a burrow-eye's view of a burrowing owl, debuted last week. Other ads focus on the department's work with bats, wildfire restoration and the federally protected Lahontan cutthroat trout.
In addition to the digital campaign on social media, some of the spots have aired on television in Reno and Northeastern Nevada. Meier said the department couldn't afford to buy TV time in the pricier Las Vegas market.
Wasley said wildlife agencies in other states have launched similar promotional efforts, though not with Nevada's same frugal, bailing-wire-and-chewing-gum approach.
Meier said the marketing campaign has cost less than $50,000 so far and mostly makes use of existing footage shot by someone already under contract with the department.
Thinking outside the box
Reno-based photographer and videographer Tim Torell, who has been filming wildlife for the department for roughly a decade now, said it takes a combination of research, patience and thinking outside the box. "Ideas come to me at three in the morning," Torell said.
To film burrowing owls, for example, he said he "dug a hole and crawled in it" for several hours without so much as a bathroom break. "The trick is don't drink too much coffee in the morning," he said.
The bighorn sheep video was easy by comparison. Torell simply set up some waterproof GoPro cameras in a clear water tank at a mine near Beatty during a time of year he knew there would be plenty of thirsty rams around. "The hard part is sifting through … four days of footage," he said.
The next commercial in the campaign designed by Reno advertising agency NEON will feature mule deer filing through an underpass for animals. The ad is meant to highlight NDOW's participation in the construction of special road crossings that have significantly reduced collisions between vehicles and wildlife. But there's something else viewers might learn from the video, Meier said: "Mule deer make the weirdest noises."
Contact Henry Brean at hbrean@reviewjournal.com or 702-383-0350. Follow @RefriedBrean on Twitter.