UNR police chief apologizes for officer's Kaepernick costume
October 31, 2017 - 10:56 am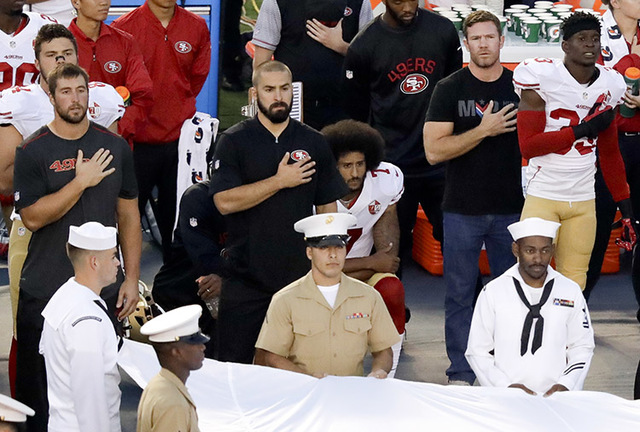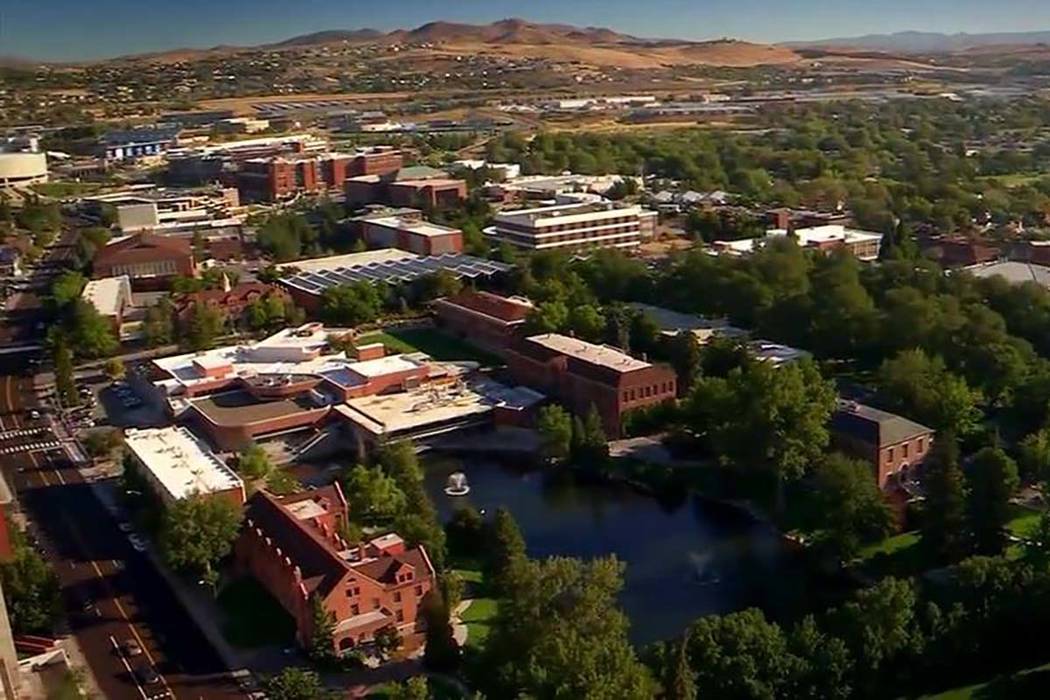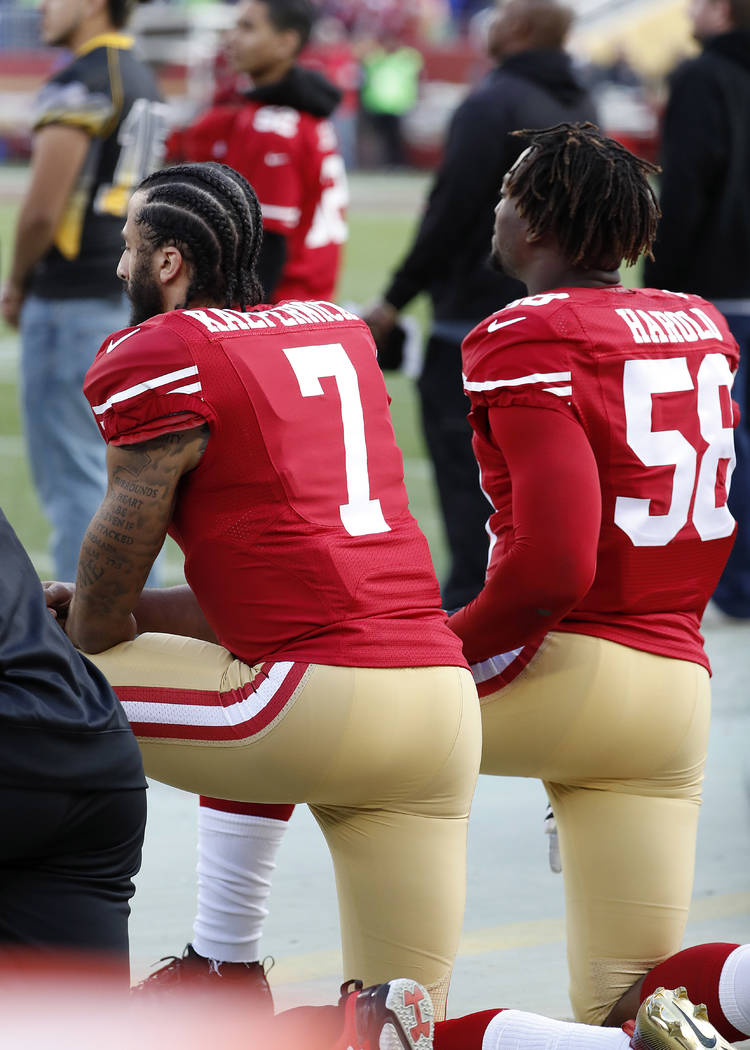 RENO — Police at the University of Nevada, Reno are apologizing for an officer who dressed up as Colin Kaepernick for Halloween and mocked the former 49ers quarterback's refusal to stand for the national anthem last season to protest police mistreatment of minorities.
Chief Adam Garcia apologized Sunday after a photo began circulating on social media showing a university police officer dressed in a wig, painted on beard, false nose, a mocked-up jersey and a sign that says, "Will stand for food."
The Reno Gazette-Journal reports UNR police have not named the officer but the police chief says the costume was insensitive and disrespectful.
UNR spokeswoman Kerri Garcia says the officer's costume is inappropriate but no action will be taken against the officer because there's no disciplinary policy that addresses the situation.