Windstorm damages buildings, vehicles at Death Valley
September 12, 2017 - 5:23 pm
Updated September 12, 2017 - 10:48 pm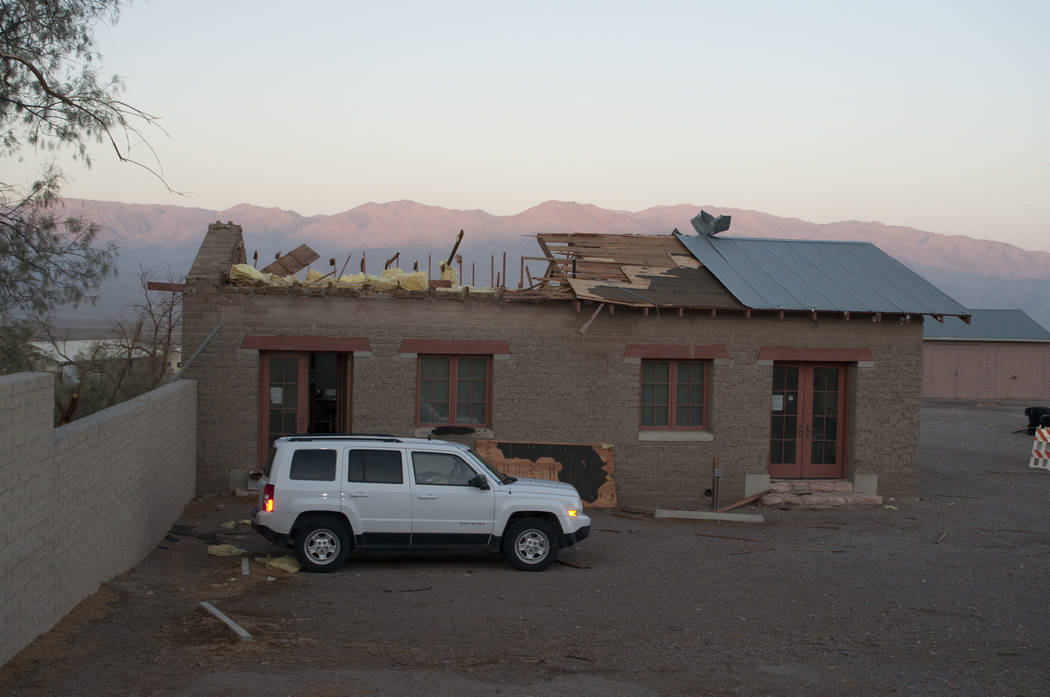 Powerful wind from an isolated thunderstorm tore the roof off a historic building and caused other damage in Death Valley National Park on Monday.
The sudden microburst struck Stovepipe Wells and the park's administrative and staff housing area at Cow Creek, blowing the windows out of four employee-owned vehicles and damaging at least six structures, including an office building dating back to the Civilian Conservation Corps era of the 1930s.
Park Superintendent Mike Reynolds was standing on the porch of a park office building at Cow Creek when the storm hit.
"We ducked behind the porch pillars to protect ourselves from the wind, and then saw dumpsters blowing down the road," Reynolds said in a statement.
He said the wind speed likely approached 100 miles per hour, but the National Weather Service could not confirm that estimate.
After the winds subsided, park rangers discovered the missing roof of the historic building and covered computers and office equipment inside to protect them from the rain.
The storm also caused some localized flash flooding and set fire to a palm tree with a lightning strike at the historic Inn at Death Valley.
Contact Henry Brean at hbrean@reviewjournal.com or 702-383-0350. Follow @RefriedBrean on Twitter.