Wingsuit flyers from around world compete in Southern Nevada
November 2, 2017 - 9:53 am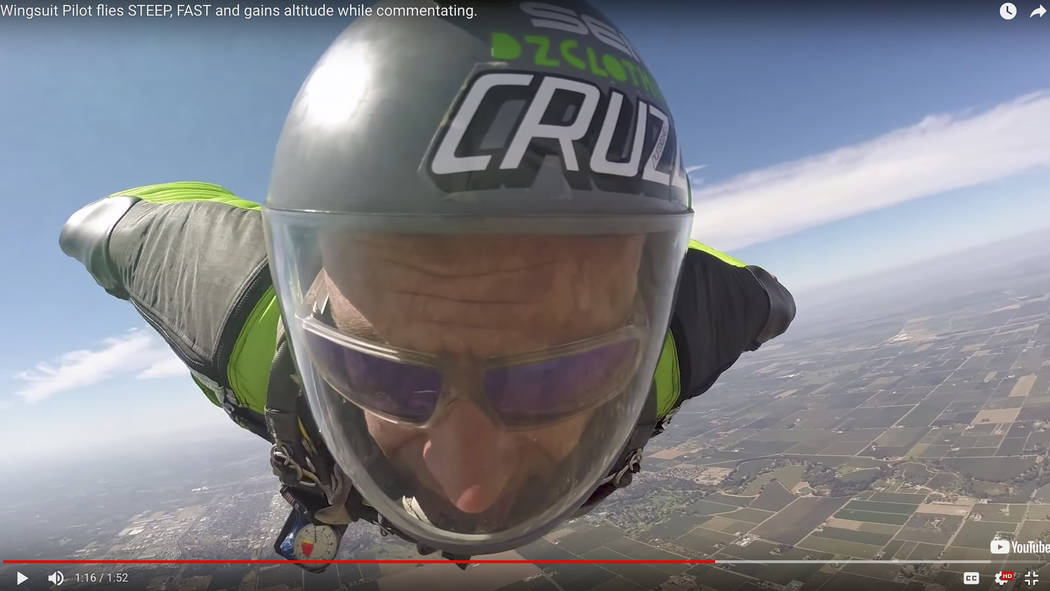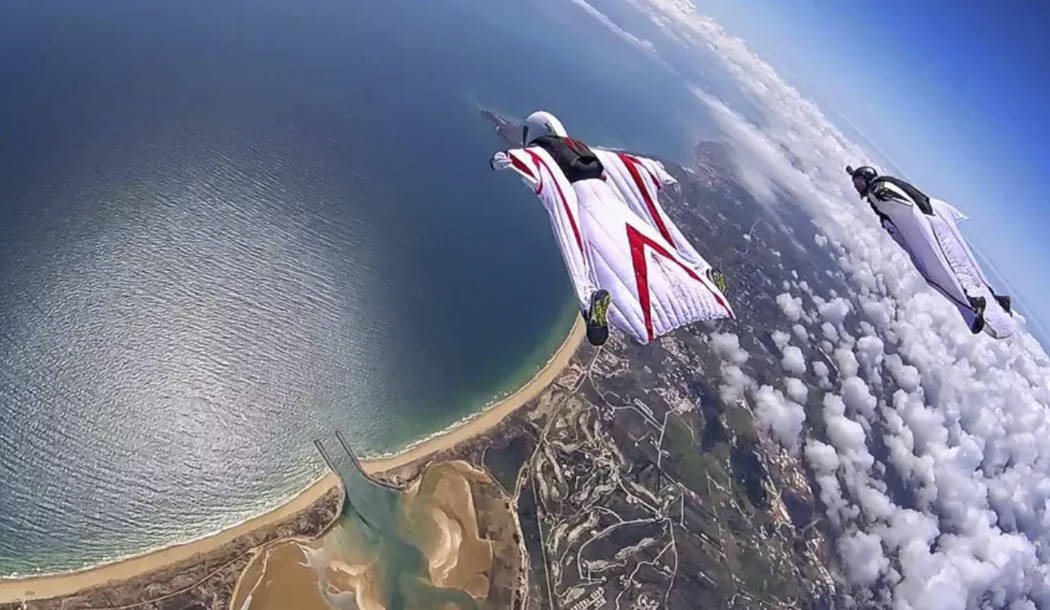 Many of us have, at one time in our lives, dreamed of flying.
Like a bird. Or maybe even a flying squirrel.
This week, Southern Nevada is hosting athletes from all over the world who pursue that dream competitively, as the 2nd Fédération Aéronautique Internationale (World Air Sports Federation) World Cup of Wingsuit Flying comes to Perkins Field, running through Nov. 9.
About 60 wingsuit flyers from more than 11 countries are expected to compete, said Sammy Vassilev, owner of Skydive Fyrosity skydiving school, which is hosting the first-ever in Nevada event.
Vassilev explains that although wingsuit flying isn't exactly a spectator sport, the public is welcome to stop by to at least meet some of the sport's elite.
"It's open to spectators. There's no admission charge," he says. "But spectators wouldn't really be able to see much because it's all happening in the sky."
The World Cup competition will consist of two events, both of which start when the competitor exits an airplane at an altitude of about 12,500 feet.
In the acrobatic flying competition, teams of three — two performers and a camera person — demonstrate flyovers, flips and other moves while being recorded for judges on the ground. In the performance flying competition, solo wingsuit flyers demonstrate their proficiency in tasks involving speed, time and distance.
Vassilev is a second-generation skydiver — he made his first jump at age 15 — and wingsuit flyer who designed and tested his own prototype wingsuit about 20 years ago in Boulder City.
Wingsuit flying is a highly specialized skill, Vassilev says, and wingsuit flyers typically learn the discipline only after first spending several years perfecting their skydiving skills.
"You have to be very experienced (with) parachutes to even think about it," he says. "Once you become a skydiver, you take a couple of years to put a wingsuit on. It's the Formula One of skydiving."
And what's the appeal? "People feel freedom, and you test your boundaries and how far you can push," Vassilev says. "And it's basically overcoming fear."
Vassilev has lived in Las Vegas for 23 years. Skydive Fyrosity offers skydiving lessons, including tandem jumps, and wingsuit flying, the latter of which hasn't really taken off here. He hopes that hosting the World Cup will help expose more people to wingsuit flying and skydiving in general.
The location of the school — Perkins Field is about 60 miles northeast of Las Vegas — makes for some spectacular views from the air.
"We jump over Valley of Fire (State Park). It's beautiful and sunny," Vassilev said. "I get a great view of Lake Mead and Valley of Fire every day."
About wingsuit flying
Athletes in the 2nd Fédération Aéronautique Internationale (World Air Sports Federation) World Cup of Wingsuit Flying will compete in two events.
In the performance event, solo flyers perform within a designated evaluation "window" overhead and are judged on time, speed and distance. The acrobatic flying event involves teams of one camera operator and two performers.
For information about wingsuit flying and the World Cup competition, visit skydivefyrositylasvegas.com/wingsuitworldcup2017/
Contact John Przybys at jprzybys@reviewjournal.com or 702-383-0280. Follow @JJPrzybys on Twitter.