Woman facing escape charges sentenced in slayings
October 17, 2014 - 2:04 pm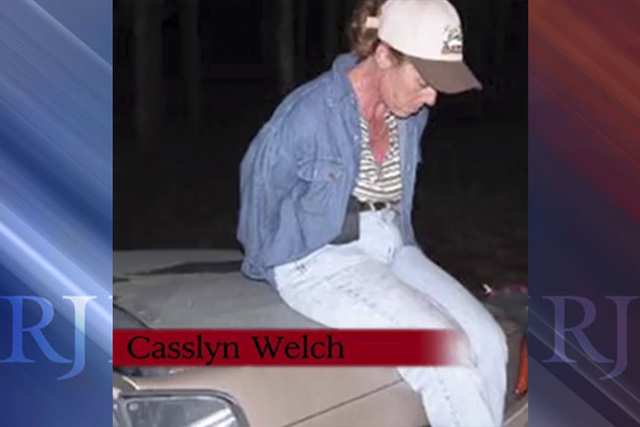 KINGMAN, Ariz. — The woman who facilitated the escape of two convicted killers and another dangerous inmate from a state prison in northwest Arizona has been given a lengthy prison term for a double homicide that occurred in New Mexico two days after the August 2010 getaway.
Casslyn Welch, 47, was given a 40-year prison term Thursday in Albuquerque.
Welch drove to the state prison in Golden Valley with cash, clothes, weapons and wire clippers that were used to snip fencing, enabling the escape of her fiance, cousin John McCluskey and two other inmates.
McCluskey was previously convicted and sentenced in New Mexico for shooting and killing an Oklahoma couple who were kidnapped in a plot to commandeer their transportation.
Welch was convicted of weapons offenses, conspiracy and interference with commerce for her involvement in the New Mexico murders. She will be returned to Arizona where she has not yet been sentenced for guilty pleas to escape-related charges.
Terms of the Arizona plea agreement require that Welch be given a 20-year sentence that will run concurrent to her federal sentence in New Mexico.