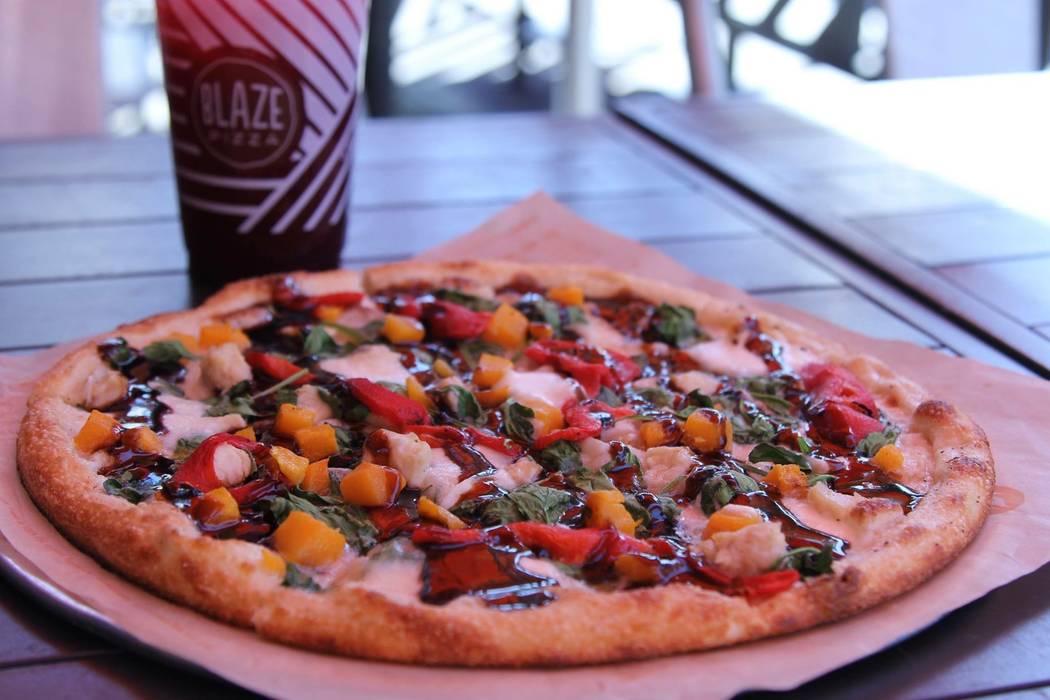 The objective at Blaze Fast Fire'd Pizza is to get guests through the line as quickly as possible. To help achieve that, the pizzas bake within three minutes.
Guests start by choosing sauce and cheese types, followed by toppings such as bacon, grilled chicken, Italian meatballs, Italian sausage and pepperoni.
The pies are 12 inches in diameter, cut into six slices. Don't want to build your own? Chef Bradford Kent (aka "The Pizza Whisperer") at the new location at 10060 W. Sahara Ave. — the fifth in the Las Vegas Valley — has designed signature pies, featuring combinations such as ovalini mozzarella and cherry tomatoes, barbecue chicken and Gorgonzola, and artichokes and ricotta.
Contact Jan Hogan at jhogan@reviewjournal.com or 702-387-2949.
Blaze Fast Fire'd Pizza
Where: 10060 W. Sahara Ave.
Hours: 11 a.m.-10 p.m. daily
Information: blazepizza.com or 702-514-7113
Social media: facebook.com/BlazePizza/
10060 W. Sahara Ave.