Could filing limit public input on Red Rock development? Two sides differ
January 13, 2017 - 11:36 am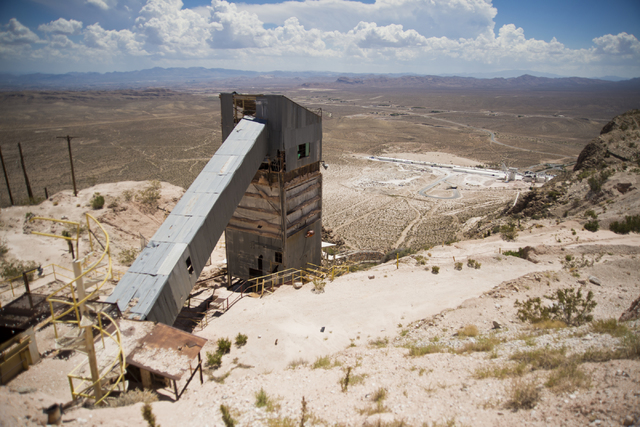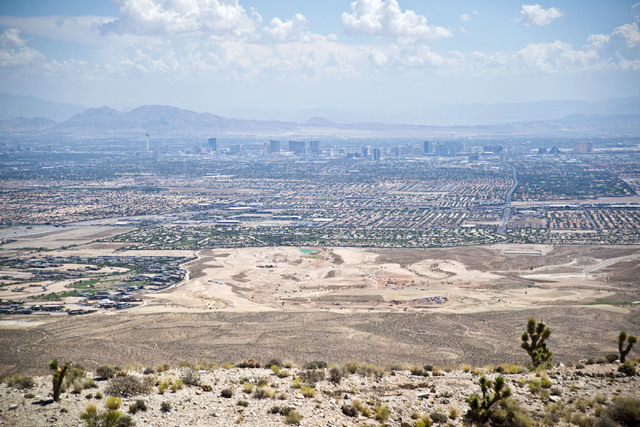 The fight over possible development of Blue Diamond Hill has taken a new twist.
Representatives of the grassroots group Save Red Rock are slated to meet with Gypsum Resources representatives on Jan. 31, before District Court Judge Jerry Wiese, to get judicial input and legal clarity.
The meeting is the result of legal action filed by Clark County. At first glance, the 17-page filing appears to be a lawsuit, but it's an action in which the plaintiff asks the court to determine each party's rights.
Save Red Rock counsel Justin Jones called the filing an unprecedented move meant to "silence a conservation organization for trying to protect a natural treasure like Red Rock Canyon."
Save Red Rock consists of residents of nearby Blue Diamond and other concerned citizens. Blue Diamond residents refer to Blue Diamond Hill as the Great Barrier Reef, as it blocks the bright lights of Las Vegas to the east and cuts the canyon off from civilization.
Jones called the filing a lawsuit. Clark County Commissioner Susan Brager differed.
"We did not sue Save Red Rock," she said. "It needs to be read differently. There is one sentence that makes it appear that way, but this is to get all parties in the same room."
Ron Krater, spokesman for Gypsum Resources — which owns the land in question — said the filing "wasn't unexpected" and that the developer was doing its best to work with residents.
Heather Fisher, president of Save Red Rock, said she's concerned the public will be silenced regarding a possible zoning change. She said her group was merely trying to inform people of when, and where, meetings were so residents could be heard.
"But now, the county is saying it doesn't want public input," Fisher said. "They're trying to move it into the courts so the county commissioners will not have to vote for or against it."
A planning commission meeting is set for Oct. 18, a Nov. 2 meeting at Clark County headquarters is scheduled and a planned county commission hearing Dec. 7 — which was postponed to Feb. 7 — is set to take place.
Gypsum Resources bought the land for mining purposes in 2003 for $54 million. In 2011, it explored turning the hilltop into 7,269 homes and additional development.
Gypsum put the 2011 plan on hold while trying to negotiate a land swap with the Bureau of Land Management. The swap did not pan out and Gypsum submitted a new plan, referred to as the 2016 plan. That called for cutting the proposal to 5,025 homes, limiting the number of houses along the development's boundaries and killing plans to include a commercial and light manufacturing plant.
It was unclear which plan Wiese might deem viable. Krater said the plans are essentially the same. Fisher contended that the grassroots effort should be heard, no matter which plan moves forward, though she would prefer the more recent one.
Brager said she'd like to see the plan solidified before she leaves office in two years. The county commissioner said that regardless of the filing or the judge's decision Jan. 31, the public will still be heard.
"You cannot stop people from speaking," Brager said.
To reach Summerlin Area View reporter Jan Hogan, email jhogan@viewnews.com or call 702-387-2949.