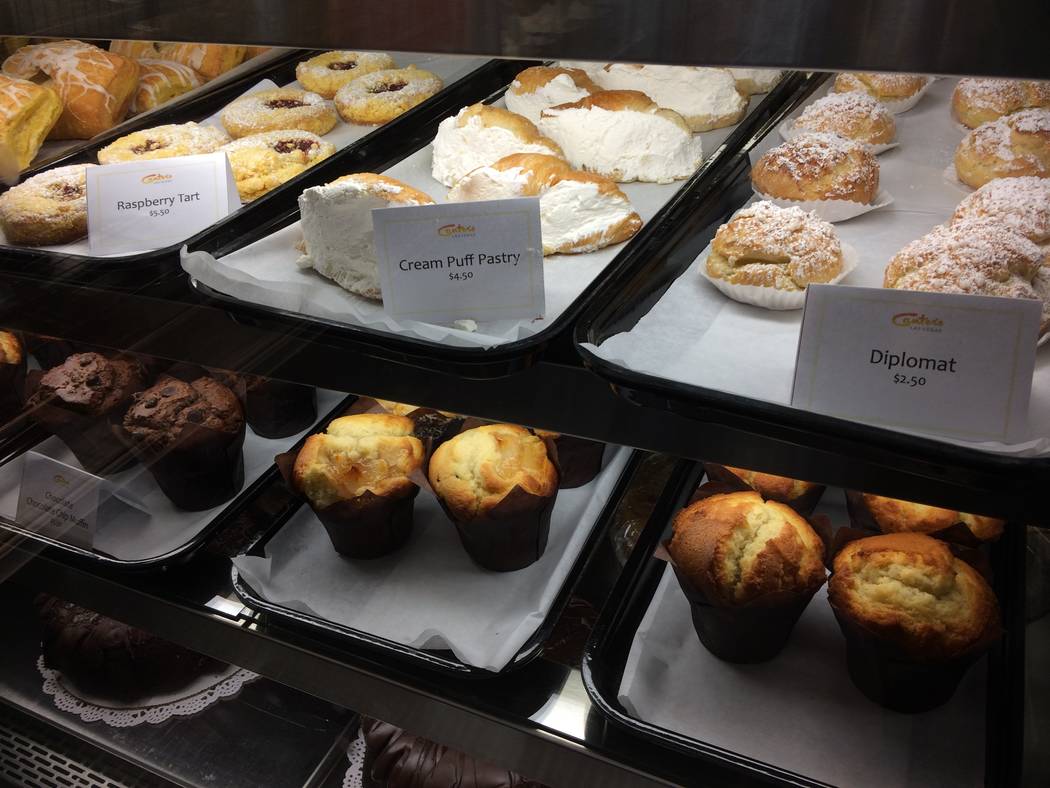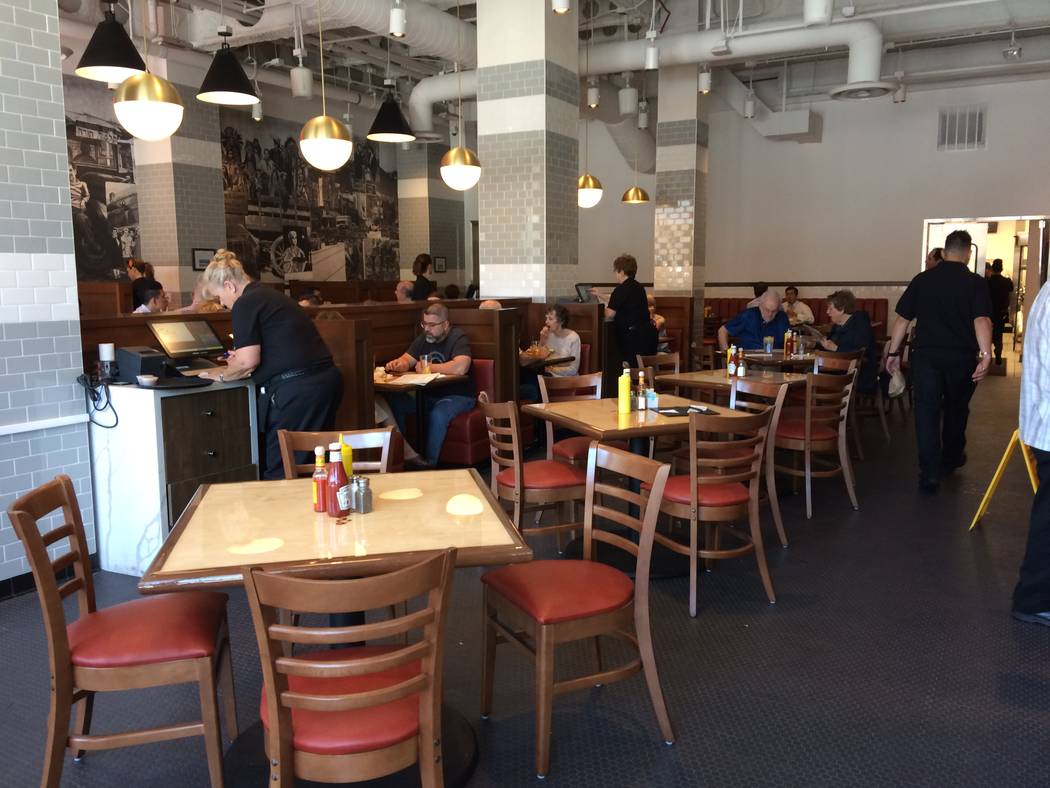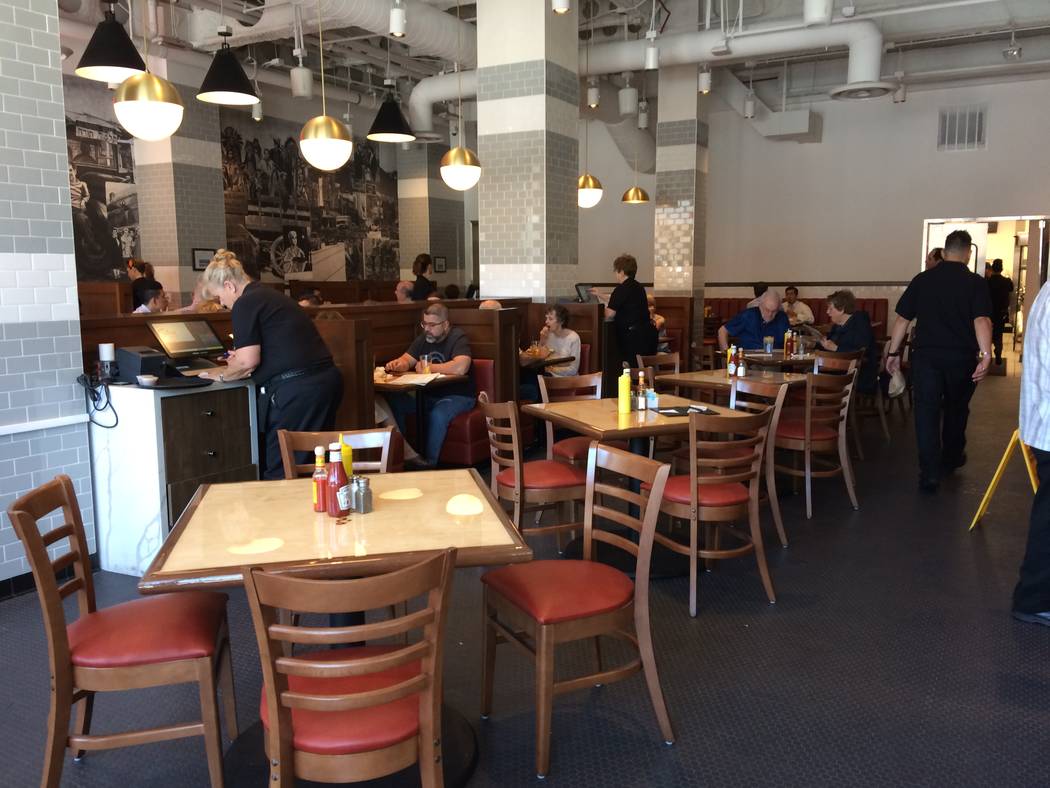 L.A.-based Canter's Deli is now at Tivoli Village near Summerlin.
Subway tile is featured in the deli area, where one can peruse the bakery and dessert offerings such as New York cheesecake, apple strudel and custard rice pudding. On the opposite side of the wall is the eat-in portion of the 6,000-square-feet eatery.
Canter's Deli originated in Jersey City, New Jersey, in 1924. In 1931, it relocated to Los Angeles.
"A lot of the meats we've brought in are from the East Coast," said John Meyer, operations director. "The carvers, we recruited from some from the better delis out there. They're all hand-carving experts, which you don't see a lot of out here."
Using a slicer gives one a finer cut with no shredding of the meat, Meyer said.
"And it's the entertainment value, too," he said, "to see someone slice your meat right in front of you."
Those meats include prime rib, pastrami, brisket, turkey and corned beef. Deli platters go old school: egg salad, chopped liver, tuna salad and white fish salad. Signature burgers (turkey is an option) are on the menu, as are hot dogs. House specialties include roasted chicken, broiled salmon and roasted turkey. Sandwich options include chicken crispy or chicken grilled, meatloaf, crispy cod and Angus prime rib.
The eater also can be found at the Linq Las Vegas.
Contact Jan Hogan at jhogan@reviewjournal.com or 702-387-2949.
Canter's Deli Las Vegas
Where: 330 S. Rampart Blvd., Suite 150 (inside Tivoli Village)
Hours: 7 a.m.-10 p.m. Sundays-Thursdays; 7 a.m.-11 p.m. Fridays-Saturdays
Information: 702-444-0407 or canterslv.com
Social media: facebook.com/CantersLasVegas/