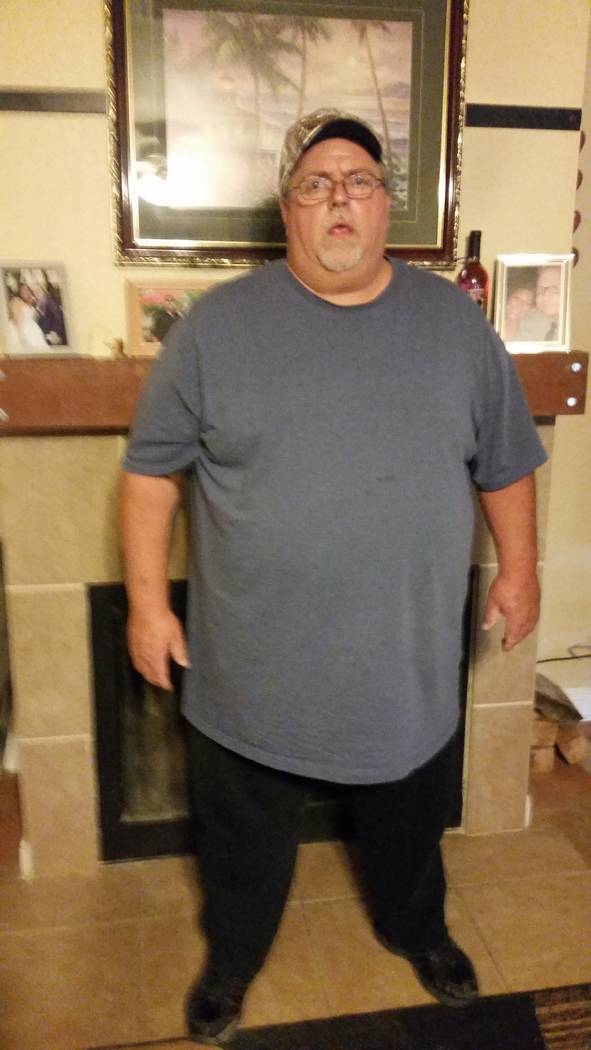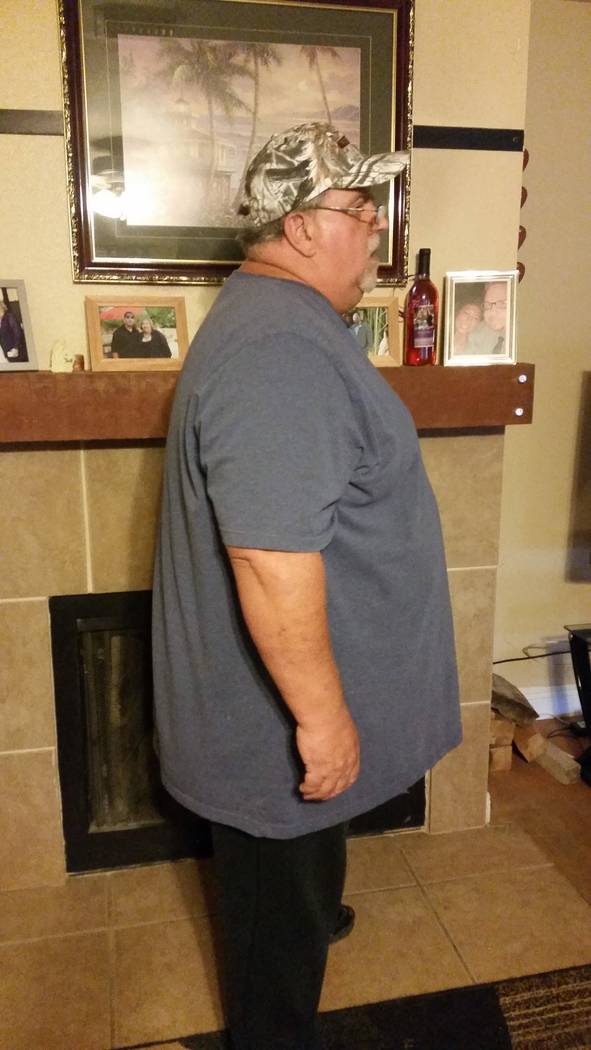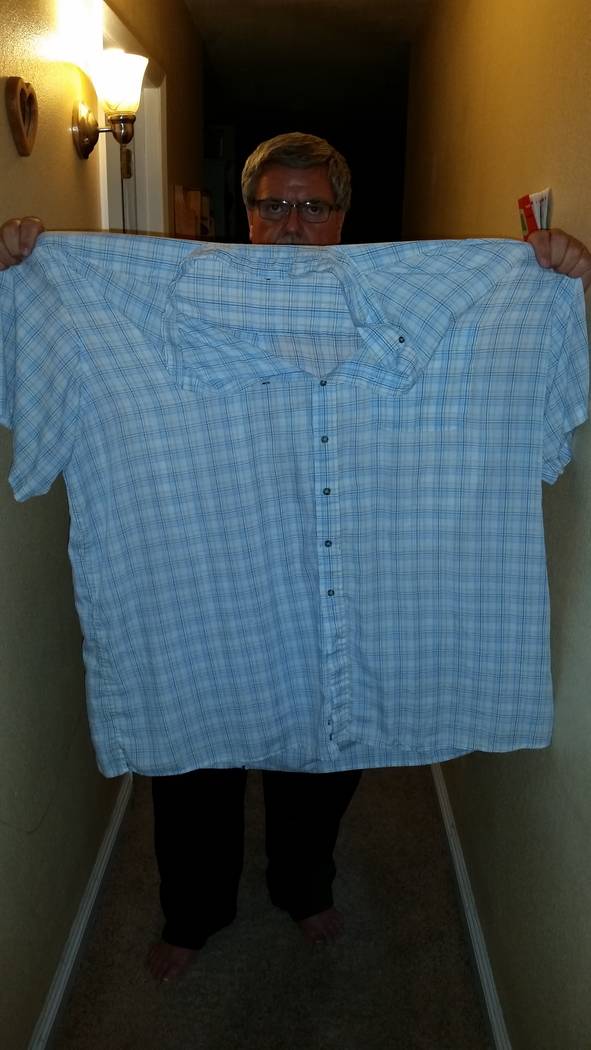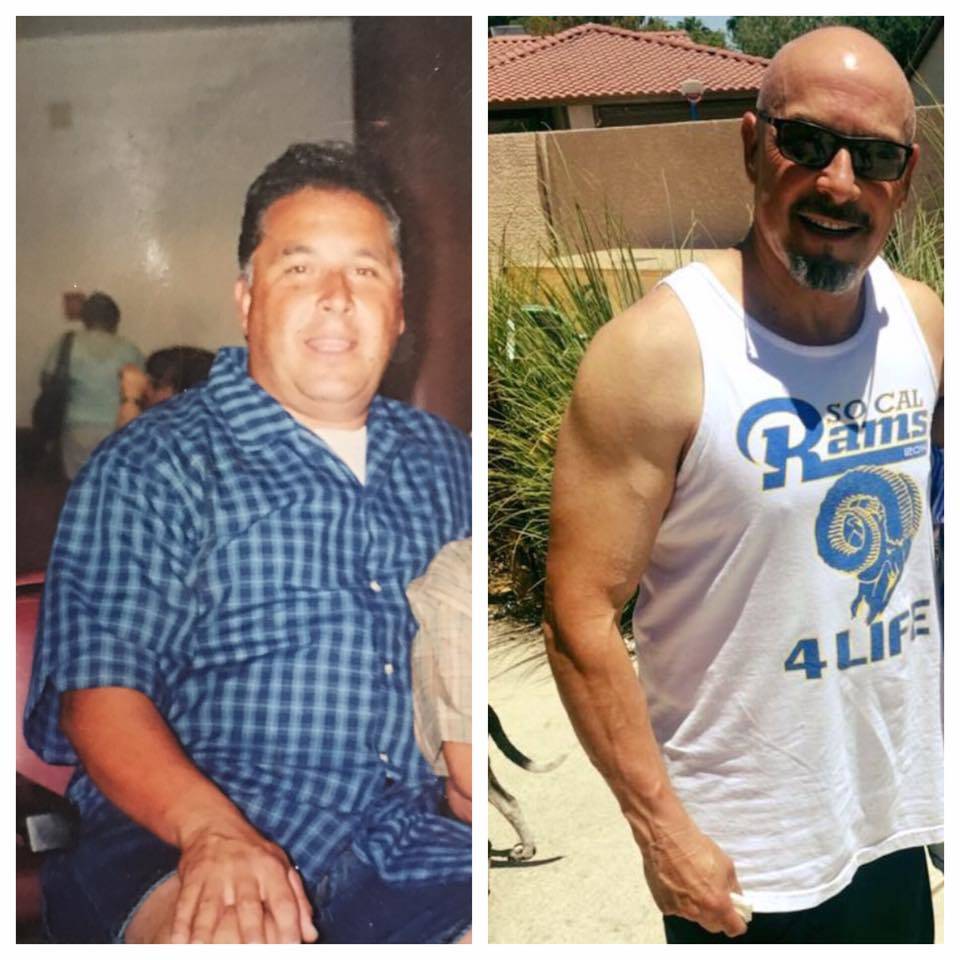 Bill Trumble, 56 and a semitrailer driver for 40 years, spent as many as 14 hours a day behind the wheel. His downfall: sugar, ice cream and anything else sweet. Between his eating habits and his inactivity, his 6-foot frame was soon packing a whopping 525 pounds.
"I'd go home, sit in my pickup truck and try to figure out how I was going to get to the front door," he said.
Three years ago, he woke up in the hospital. Surgeons had had to work on his heart. He overheard doctors tell his family that he would probably not make it through the next 24 hours.
Trumble did, and he ended up at Bodysport, a 7,400-square-foot workout facility near U.S. Highway 95's Lake Mead exit, at 1922 Rock Springs Drive.
"I was afraid of being the old fat man in the gym that everybody wonders what the hell you're doing there," he said.
Brent Conrad, his boss at WerdcoBC, introduced him to his workout trainer, Braunson Lilly. Lilly and Trumble met at Mel Fabros' Bodysport Performance Training, 1922 Rock Springs Dr. There, the trainer make Trumble work his way up to more and more exercises, and the weight began coming off "like magic," he said. Trumble is now 290 pounds, on his way to his goal of 250.
"The way the gym is, all you've got to do is show up, shut up and do as you're told," Trumble said. "It's really family-oriented, really friendly. … I just don't want people to get to the point where I was. Besides (the weight), I was on 17 scripts. Now I'm take zero."
Alfonso Lopez, 58, worked in the construction industry as a supervisor. He lost his job in the economic downturn of 2008. He and his wife, Vicky, looked for something to occupy their time.
"To keep busy, we would go out to eat at fast-food places, McDonald's or whatever," he said.
After three years, his 5-foot-9 frame was carrying 297 pounds. At his annual checkup, his doctor told him his cholesterol levels were out of control and his blood pressure so high, he was a prime candidate for a heart attack.
"He told my wife, 'If I were you, I'd get his coffin ready, because in six months, he'll be gone.' … He really scared me," Lopez said.
The thought of not being there as his grandchildren grew up motivated him to pursue exercise. Lopez joined Bodysport and, after much hard work that nearly caused him to quit, is now 185 pounds. He embraced his workouts and began participating in Spartan races, an obstacle course that includes either sprinting or long-distance run, done by age group. His family joined the gym and is involved in the competitions, too.
To motivate others, "I show them a picture of myself and tell them, 'Don't give up,'" he said. "It's well worth it."
Contact Jan Hogan at jhogan@reviewjournal.com or 702-387-2949.
By the numbers
$1.93 billion: Amount Americans will spend on candy this holiday season.
Roughly 150 million: Chocolate Santas that will be produced.
Up to 1.76 billion: Number of candy canes that will be produced. In Nevada, the top-selling candy is peppermint bark, followed by candy canes and Starburst.
National Confectioners Association