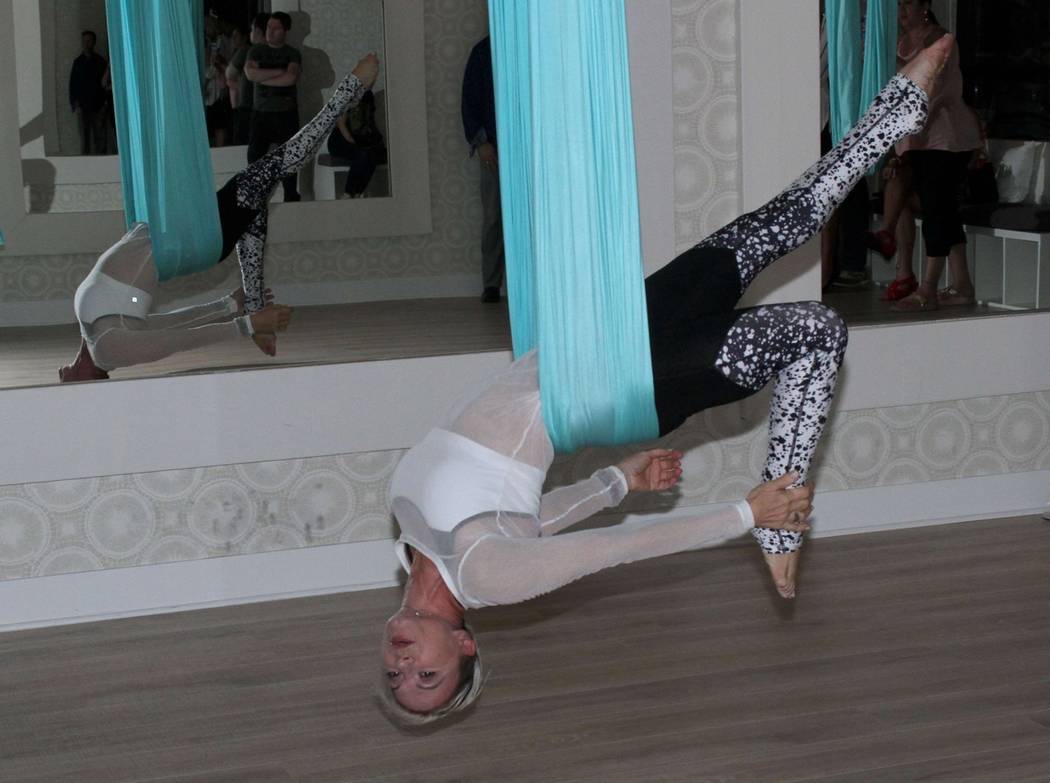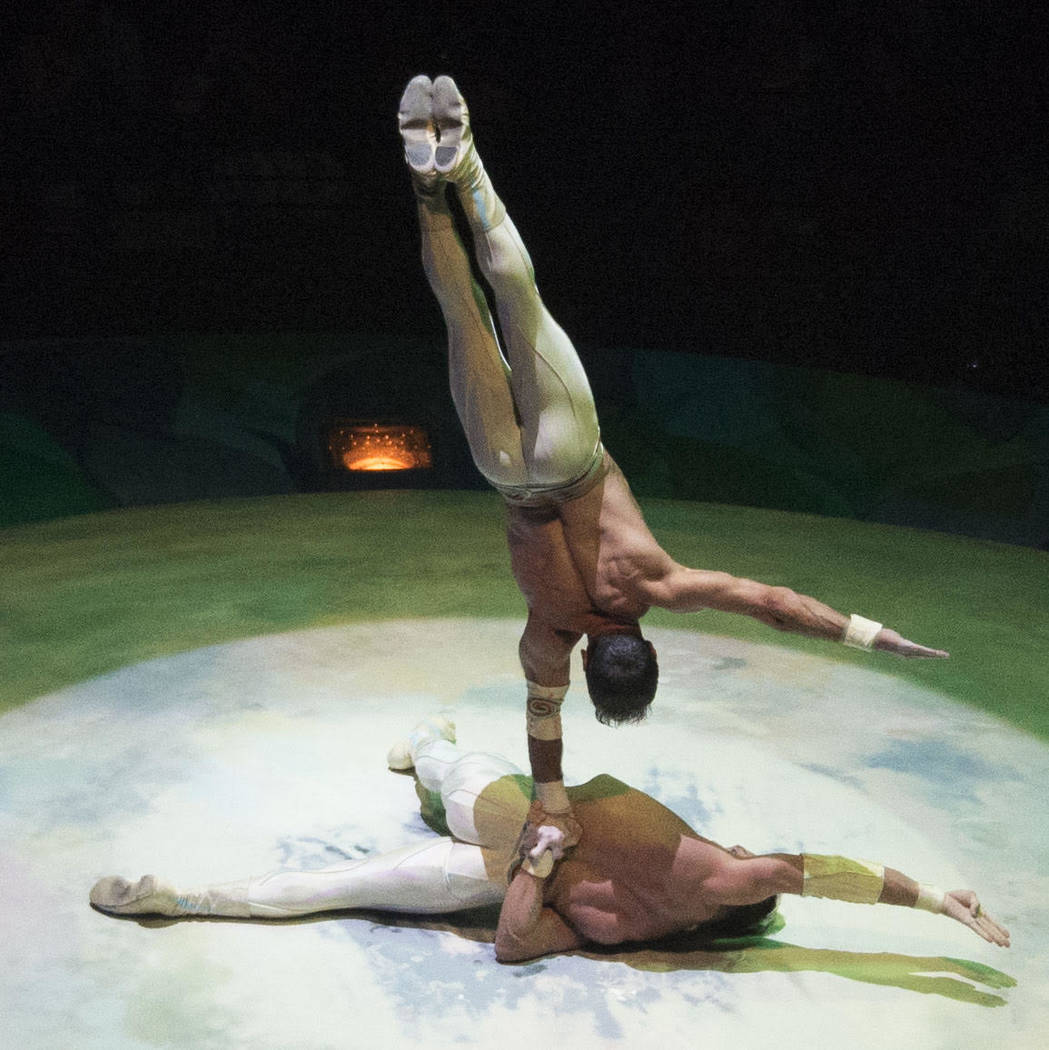 Want to work out like a Cirque performer? Three siblings, all veterans of the world-famous performing arts company, have opened Absolute Balance at 6115 S. Fort Apache Road.
Marco and Paulo Lorador can be seen onstage with Mystere. They are known for balancing their bodies off one another, sometimes only one hand connecting the two as they contort into slowly choreographed living sculpture. Their sister Carmita retired 15 years ago from performing in Cirque.
"With the studio, we don't have that big audience in front of us," unlike with Cirque, Carmita said. "But I still feel that the pleasure as performers, as artists, is still there because we are (expressing) our love of the acrobatics and the artistic world."
The brothers offer hands-on classes that concentrate on hand-to-hand balancing, just like they do in the Cirque show.
When a client signs up, they ask what his or her goals are. Having a newbie join an already-established class is not a problem, they said. They said they will soon have the new client up to speed.
The philosophy is for a client to continue being taught with whomever they first trained at Absolute Balance. That affects consistency, they said.
"What we teach here is a lot like what you'd see backstage when we're performing for Cirque," Carmita said. "We do our stretches, our balancing."
Rosa Jefferson's two children, Aidan, 7, and Arianna, 11, attend performing arts school. She takes them to Absolute Balance, where her daughter works out on the silks and her son takes hand-balancing class. They've both studied gymnastics for nearly three years.
"They wanted to venture out and see what else is out there," she said of why she enrolled them. "They love it so much, when Aidan's coach was out sick, he kept bugging me, 'When can I go back?' Even though he only missed one class, but to him, it was like a lifetime."
Katy Coubertier, 37, takes both aerial and yoga classes. A personal trainer, she normally works out in the gym with weights.
"I wanted something different, to make me more flexible," she said. "The owners, I know them, so they're people I can trust. They're professional acrobats, so they know what they are doing."
The studio covers 2,700 square feet. It has three studios, the largest about 1,200 square feet. There are five silk scarves for aerial yoga students. Carmita teaches on a separate one that's more in keeping with the quality used in the Cirque shows.
Visit alexisbrothersbalance.com.
6115 S. Fort Apache Road