Las Vegas's Rocco's aimed at bringing flavor of New York
September 8, 2017 - 11:33 am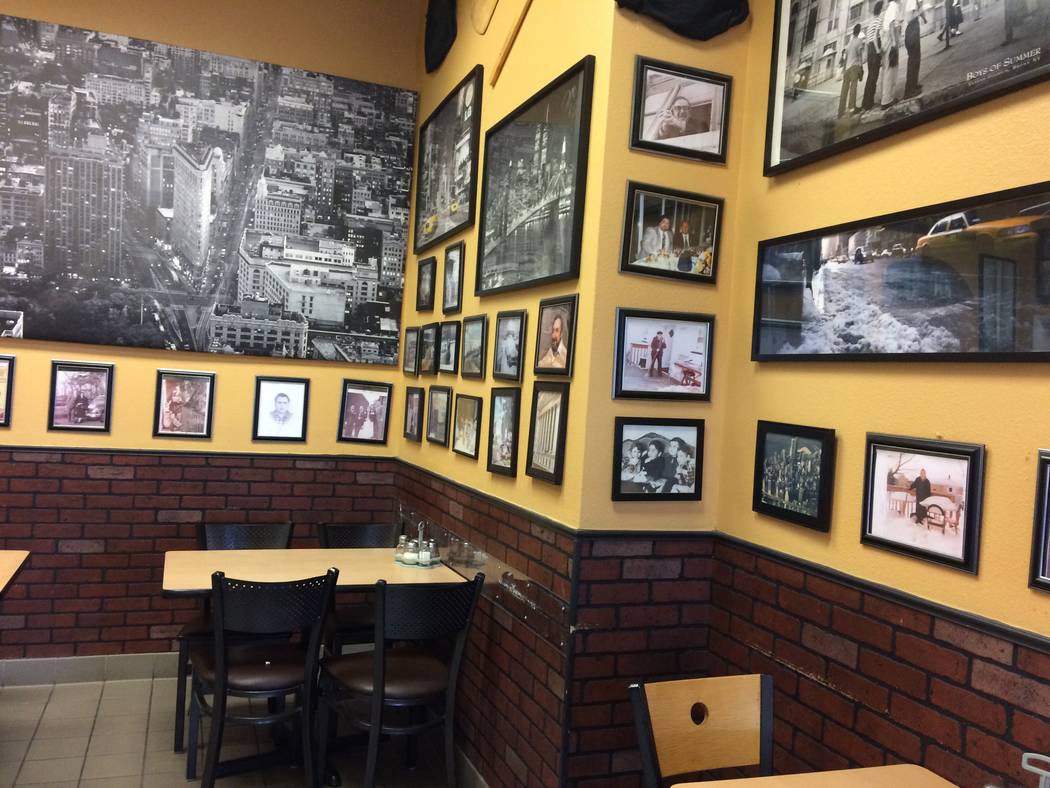 In Summerlin, New York City comes to you at Rocco's, tucked away in the shopping center across from Red Rock Resort or in Trails Village Center.
At West Charleston, along one side is a mini market — racks with pasta, canned tomatoes, extra-virgin olive oil. The other side has the restaurant, where you can watch pizza dough being spun.
The walls are packed with framed photos — a couple in 1940s outfits posing by their car, an uncle figure hoisting oversized vegetables in a garden, fans at a baseball game. There also are T-shirts and caps for local teams, pennants for major league teams and a license plate reading, simply, "BRONX."
"We're there probably twice a week," resident Tom Collelo said of Rocco's. "Friday is our pizza night and Monday, with football season, you got to have it."
Rocco was born and raised in the Bronx. His favorite day as a kid: Sundays, when the family gathered for a hearty meal. He worked in delis at a young age, learning the business, and went on to open places in New York and New Jersey. He came to Las Vegas because there's no snow to shovel. There are now four Las Vegas Valley locations.
The menu includes hot sandwiches featuring eggplant and sausage, peppers and onions. They start at $6.99. Meals include chicken and broccoli Alfredo, baked stuffed shells, linguine with clam sauce, ravioli and baked ziti. Dishes start at $11.99.
Contact Jan Hogan at jhogan@reviewjournal.com or 702-387-2949.
Rocco's New York Pizzeria
Where: 10860 W. Charleston Blvd., Suite 190, and 1910 Village Center Circle
Hours: 11 a.m.-9 p.m. daily
Information: roccosnypizza.com; West Charleston, 702-796-0111; Trails Village Center, 702-242-0303
Social media: facebook.com