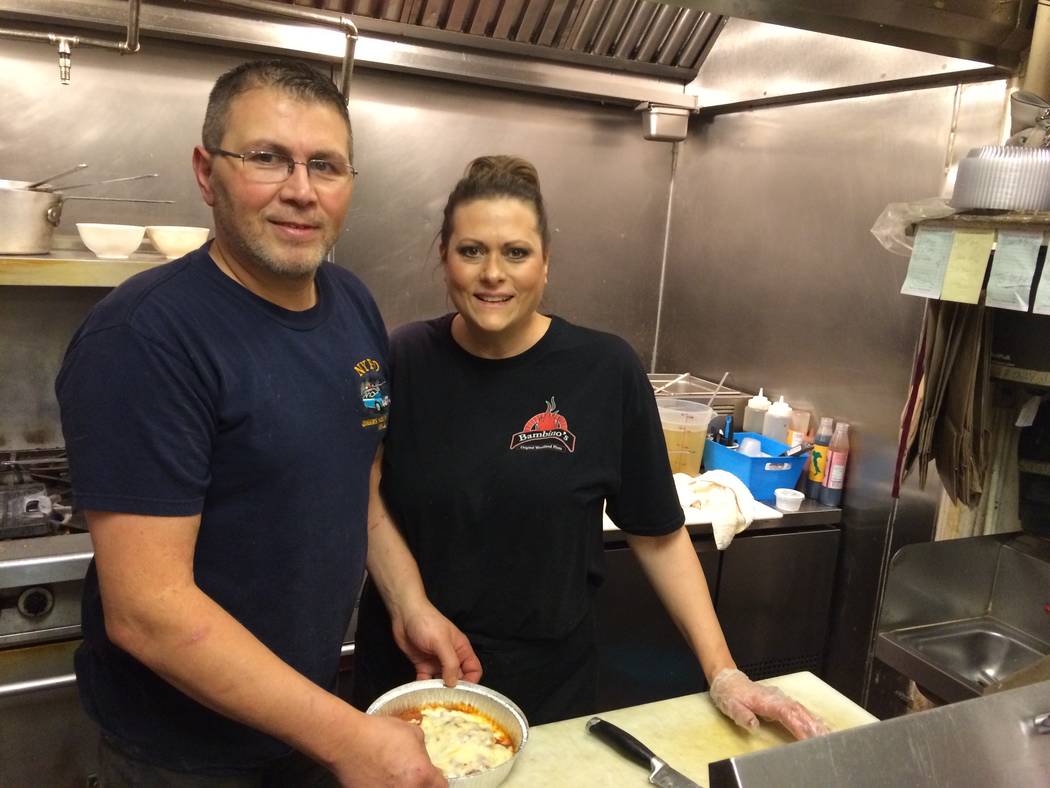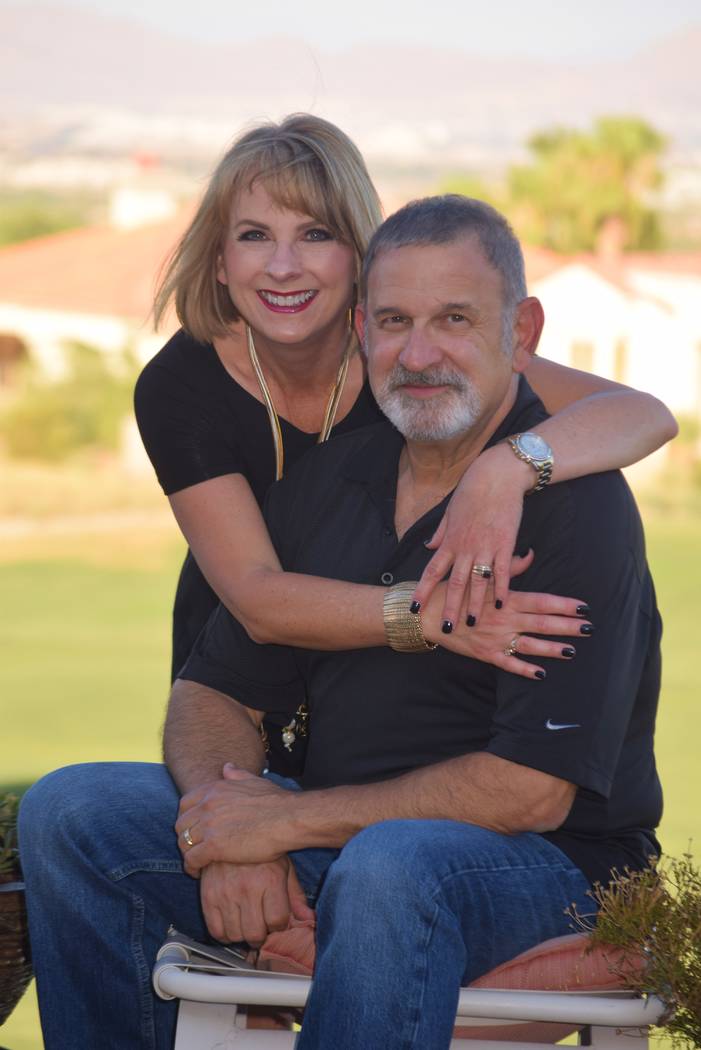 Lost in New York
Ralph and Anna Marie Pota met in the New York City area. She was a hairdresser and his family opened a pizzeria nearby.
"The girls at my job said, 'You got to check out the new guy who just started the pizzeria. He's really cute,'" Anna Marie Pota recalled.
Her colleagues were talking her future brother-in-law, but when she went there, she didn't share their enthusiasm. Then she spotted Ralph coming out of the kitchen.
"I thought he was the cute one. He had these big hands and I went, 'That's my type,'" Anna Marie recalled.
But he was shy. So, Anna Marie got to know his brother and sister, her eye always on Ralph.
One day, Ralph was outside, alone, sporting a black eye from playing football that necessitated a patch. Anna Marie took the initiative.
"I said, 'You want to go to Little Italy?' And that was our first date," she said. "He took me to, well, he took me all around, trying to find Little Italy. He was the only New Yorker I've ever met who'd never been there."
After four U-turns and many laughs, she said, they ended up in Seaport, a historic village with a 1800s-era mast ship. Things worked out, though, as they married, had a family and recently gave birth to their newest baby: an Italian restaurant named after her, Anna Marie's Italian Cuisine, at Tropicana Avenue and Hualapai Way.
Reaching out (way out)
David and Rhoda Pearlstein "met" in a widow/widowers chat room on AOL. He was in Las Vegas. She was in Boca Raton, Florida. It was March 19, 1999.
"He came in the room under 'Bronx' and I said, 'I'm from the Bronx too …,'" she said.
She learned David was an electrician, and one of his jobs involved hanging the light in the World Trade Center's famous Windows on the World restaurant, back when it was being built. He returned to the Twin Towers after the 1993 bomb attack there, repairing damage done to the garage. He would retire a few months later, after 44 years as an electrician.
"It turns out we both lived by Yankee Stadium as children and then, later on, in opposite buildings. Our windows faced each other's building."
Besides having been neighbors, they discovered they'd gone to the same driving school and had learned from the same instructor. They went to the same area at Orchard Beach and liked the same singles club, Mid Manhattan.
After talking long-distance and discovering they were compatible, David asked her to fly to Las Vegas.
"I never was on a plane, as my dad was a railroad man and I traveled for free," she said.
She was supposed to stay one week but when they met at the airport, he suggested she stay two weeks so they could really get to know each other. She agreed.
On the last day of her stay, he asked her after breakfast "and if she would like to go to the movies or get married," he recalled, "and she said, 'I saw the movie. Let's get married.'"
They tied the knot that afternoon.
Three tries a charm
The Pearlsteins were actually married three times, first by a justice of the peace, second by a rabbi at a Hungry Hunter restaurant (now a Chinese restaurant) and third by a female deacon at Palace Station.
Four years ago, they couple came across David's two work IDs for the Twin Towers — a red one for work below street level and a green one for above-ground work. Rhoda had them framed with a photo of him at the World Trade Center's plaza.
Mitch and Darlene Fadem hail from Kent, Ohio, where he taught toxicology and environmental science at Kent State University. A student of his, Tonya, knew he was divorced and set him up to meet a co-worker from the grocery store where she worked. The caveat: Tonya suggested their first date be at Chuck E. Cheese's because Darlene had two young children.
"Besides, it was a no-pressure kind of place to meet," Darlene said.
"And I could check her out without being obvious," he joked.
He recalled arriving early and sitting in the parking lot, getting cold feet. Just as he was debating calling it off, a car pulled in and parked nearby and a stylish lady got out with two little boys.
"I remember thinking, 'She's pretty hot; I'm going in. And if that's not her, I'll find a way to meet her anyway,'" he said.
It was Darlene, and the pair hit it off. The kids, ages 3 and 5, were well-behaved. A spark was struck.
Within a couple of months, she moved into the upstairs portion of his spacious condo. Mitch said he regretted not having sons in his previous marriage, so having Darlene come into his life as a package deal was ideal.
Seven months later, they married. The maid of honor was, of course, Tonya.
Cost of love
Americans spend roughly $18.2 billion a year on Valentine's Day, according to the National Retail Federation. That includes about $1 billion for cards, says the Greeting Card Association