Cigar lovers light up during Big Smoke event on Strip — PHOTOS
November 18, 2017 - 10:34 pm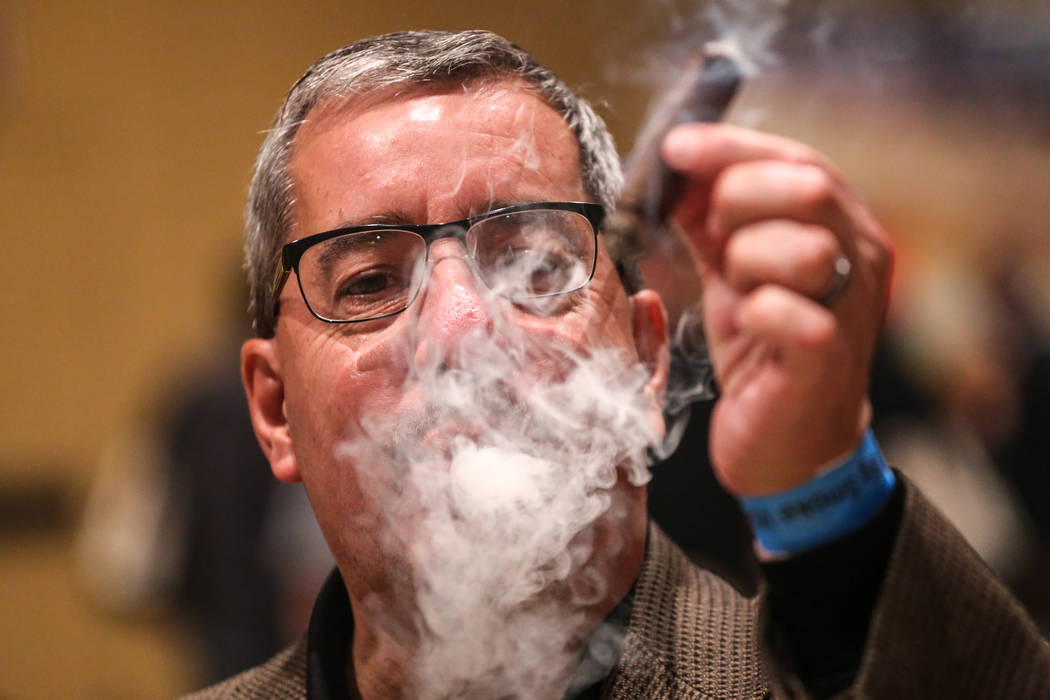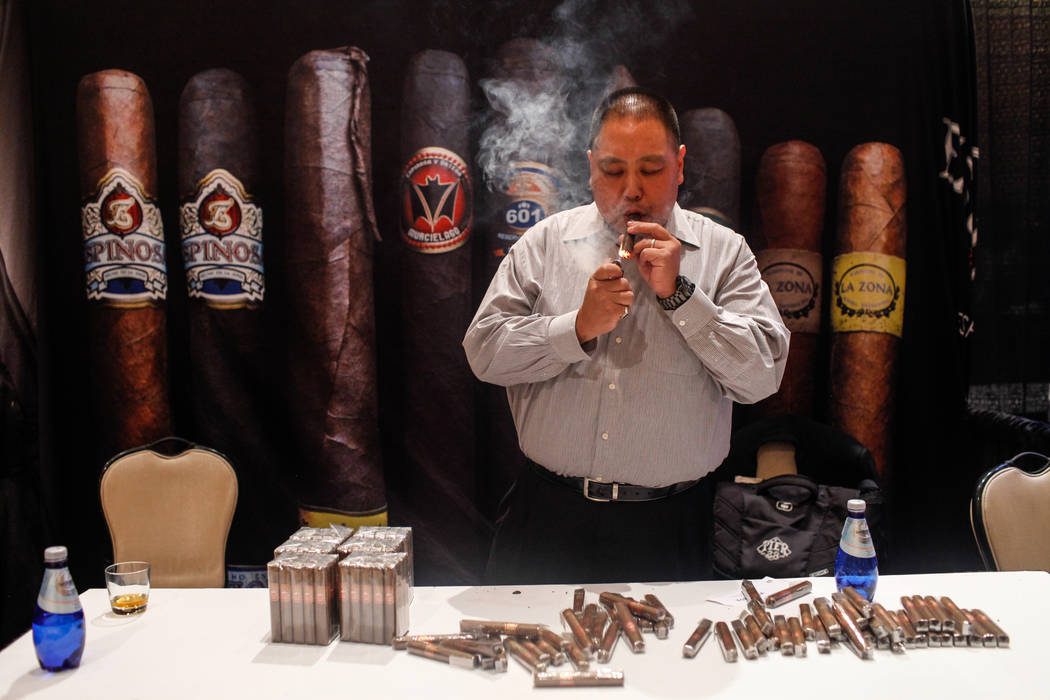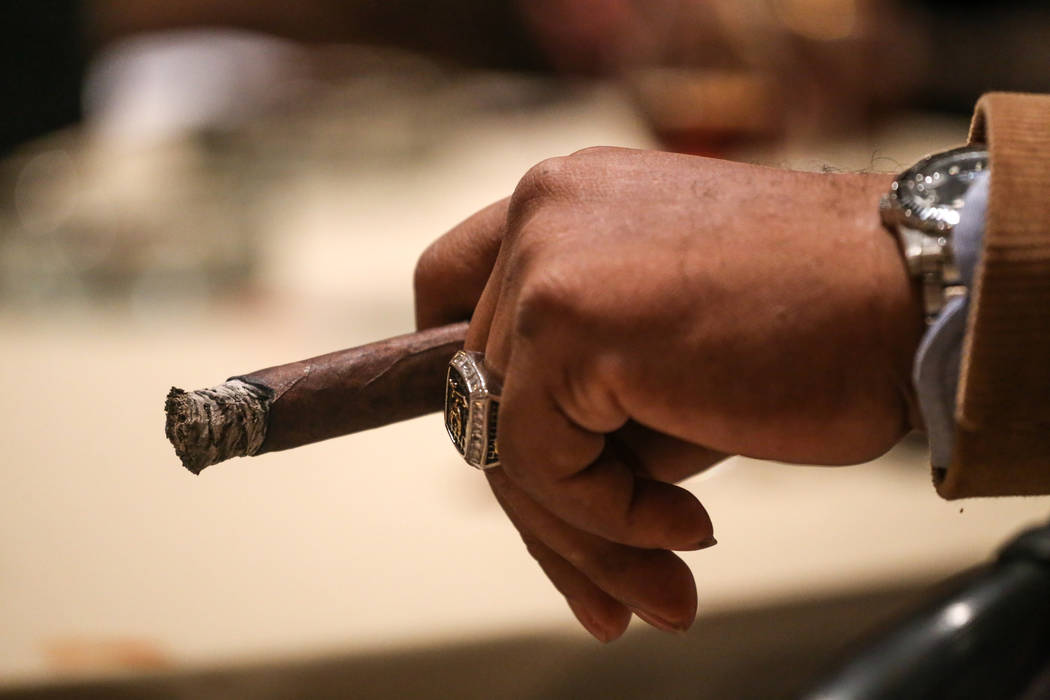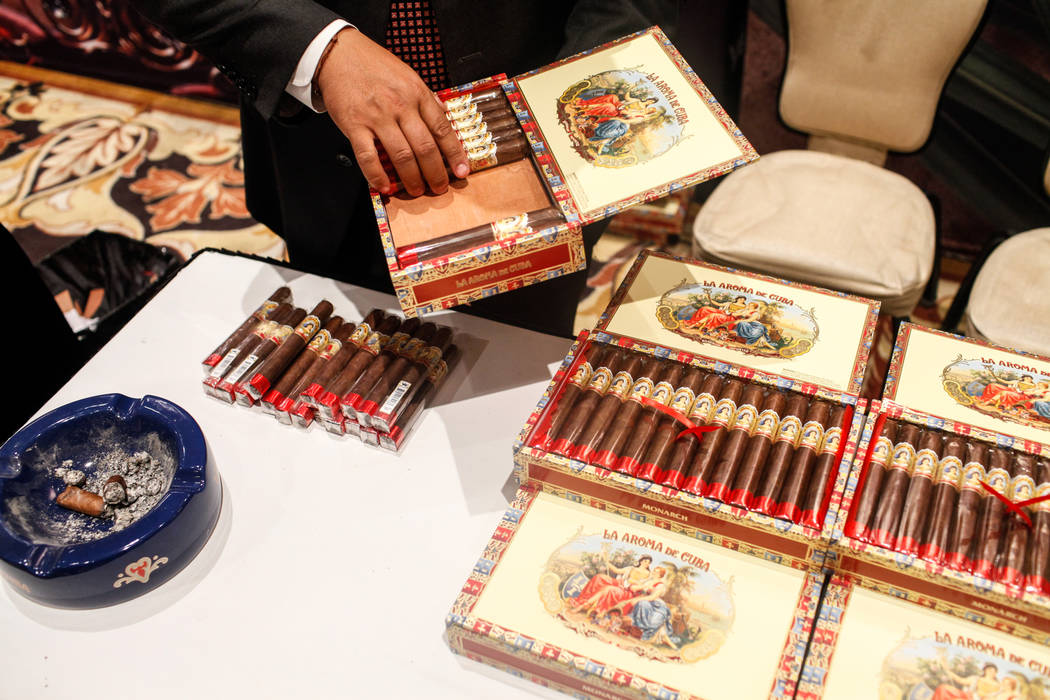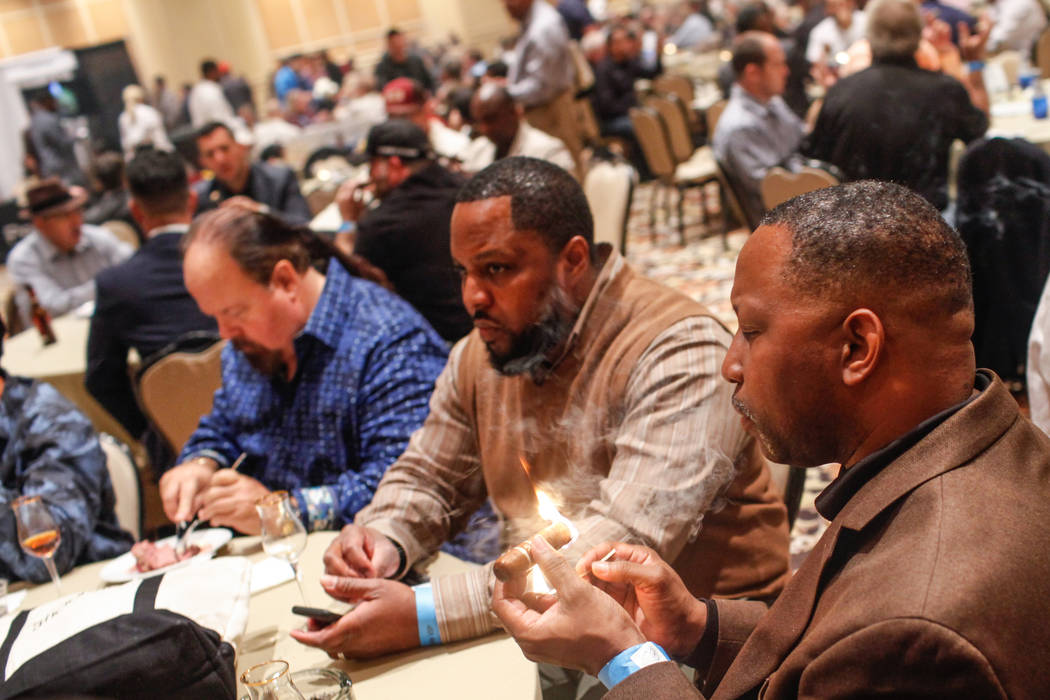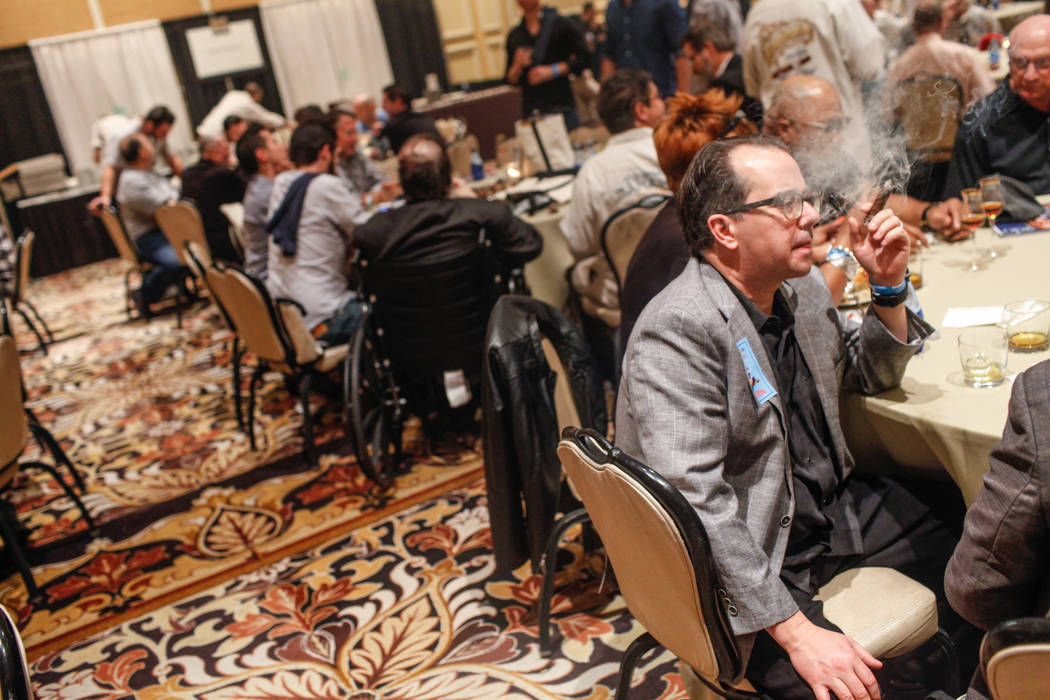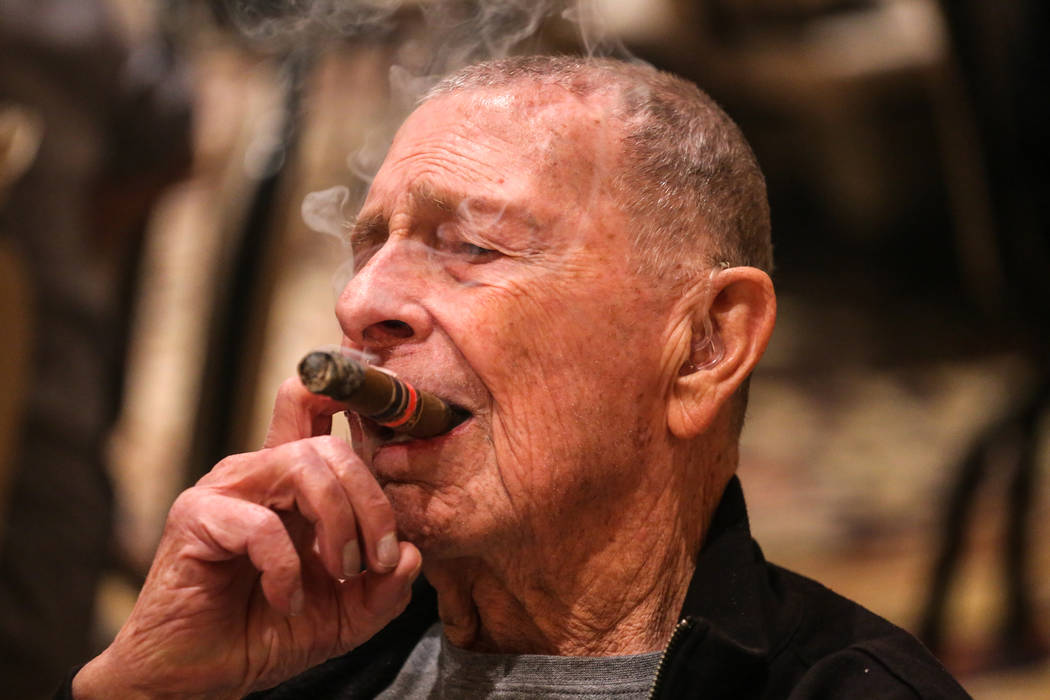 Cigar lovers gathered Saturday night for the Big Smoke Evening, part of a three-day event hosted by Cigar Aficionado magazine at the Mirage.
The evening was part of the Big Smoke Las Vegas Weekend, hosted by Cigar Aficionado magazine, which is celebrating its 25th anniversary. More than 35 premium cigar producers were present at the event.
The three-day event, which ends Sunday, included a panel discussion featuring icons of the cigar world, including John Oliva Jr of the Oliva Tobacco Company; Jorge Padrón of Padrón Cigars; and Craig Cass of Tinder Box of the Carolinas. Other seminars covered how to spot a fake Cuban cigar and how to roll your own cigar.
A portion of proceeds will benefit Prostate Cancer Research, an organization seeking a cure for prostate cancer.