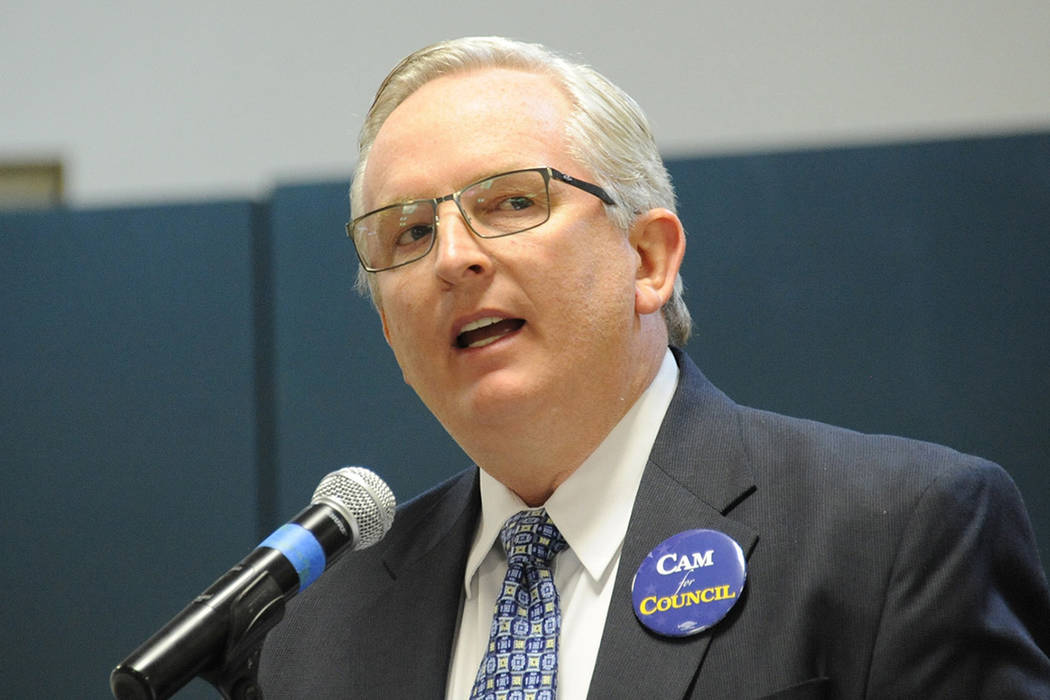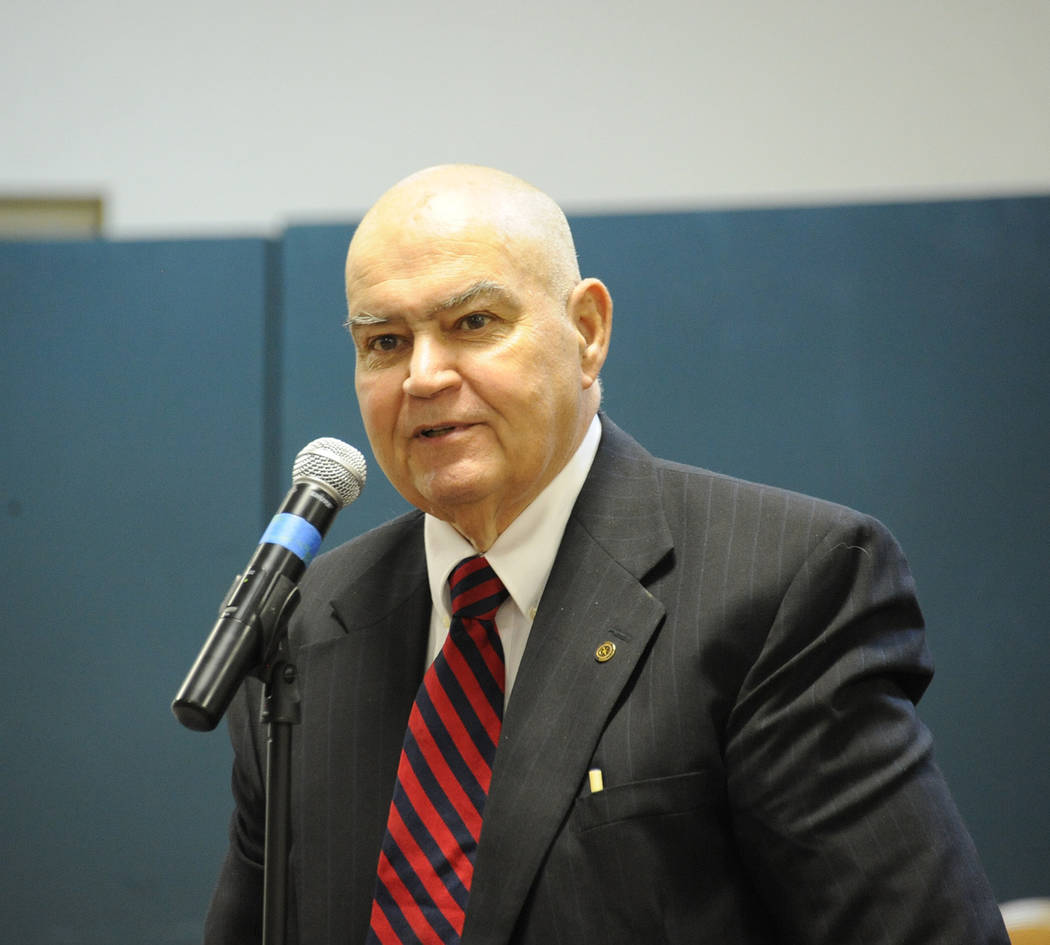 Boulder City residents will have to wait until June to find out who will fill two City Council seats.
As of Wednesday morning, Warren Harhay, Kieran McManus, incumbent Cam Walker and John Milburn were the top four vote-getters in Tuesday's primary election, meaning they will advance to the June 13 general election if the results are declared official without any changes. They narrowly edged Fritz McDonald, who finished fifth, just 37 votes behind Milburn.
Harhay, 73, was the top vote-getter, with 1,167 votes, or 17.89 percent of the total.
McManus was second, with 1,116 votes or 17.11 percent, followed by Walker, with 1,100 votes and 16.87 percent, and Milburn, 1,083 votes, or 16.61 votes.
McDonald was fifth, with 1,046 votes, or 16.04 percent.
Walker has served on the council since 2009. He also serves on the Las Vegas Convention and Visitors Authority Board and serves as mayor pro tem for Boulder City.
Harhay said late Tuesday he was surprised to be in such a tight race with an incumbent.
"I'm really kind of flabbergasted," Harhay said. "This is my first attempt at public office, and I decided to do things a little differently than most folks and it seems to have paid off."
McManus said Tuesday night, when he was in fifth, that he thought he was out of the race.
"Obviously, I'm disappointed," McManus said, "but I'm glad to see a much higher turnout here in Boulder City than we've had in the past."
Walker and McDonald did not immediately return phone calls Tuesday night.
Contact Blake Apgar at bapgar@reviewjournal.com or 702-387-5298. Follow @blakeapgar on Twitter.
Warren C. Harhay: 17.89 percent, 1,167 votes
Kiernan McManus: 17.11 percent, 1,116 votes
Cam Walker: 16.87 percent, 1,100 votes
John Milburn: 16.61 percent, 1,083 votes
Fritz McDonald: 16.04 percent, 1,046 votes
Eric L. Lundgaard: 7.88 percent, 514 votes
Richard Loudin: 6.27 percent, 409 votes
James T. Stuckey: 1.33 percent, 87 votes
* As of Wednesday morning