Assembly bill will bar for-profit prison operators in Nevada
Updated April 4, 2017 - 6:50 pm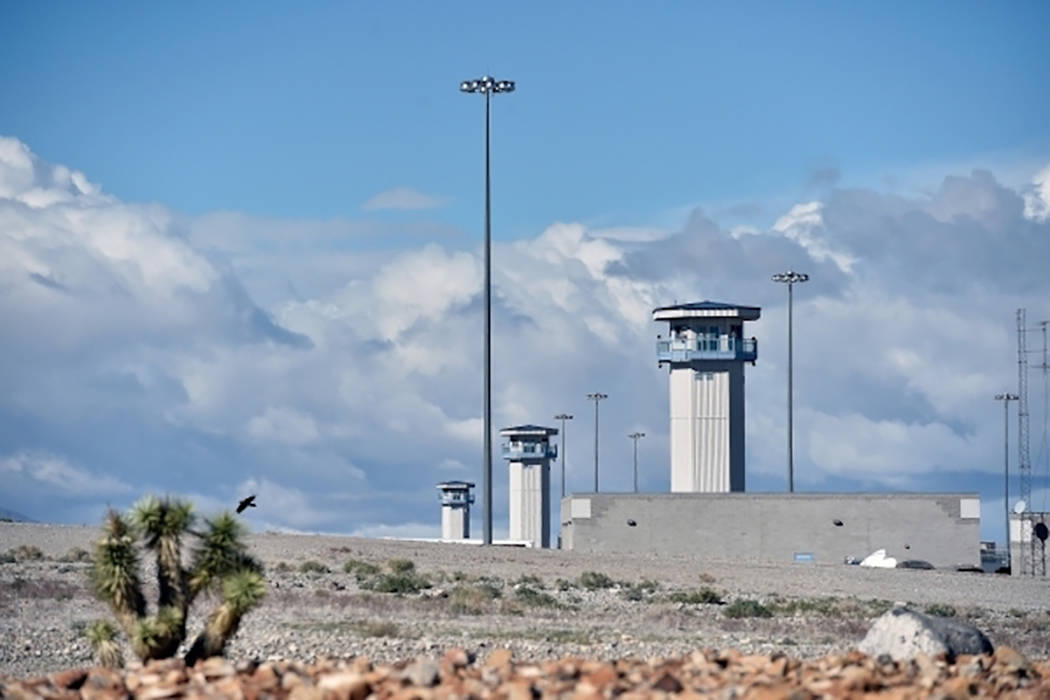 CARSON CITY — For-profit companies that run prisons may get locked out of doing business in Nevada.
Assembly Bill 303, heard Tuesday by the Committee on Corrections, Parole and Probation, would forbid local jails and state prisons from contracting with private companies for so-called core services.
Those services, which include housing, security and discipline of inmates, would have to be provided by state or local government employees.
Government agencies would be allowed to contract with private vendors for support services, such as food service, medical support and janitorial work.
Assemblywoman Daniele Monroe-Moreno, D-North Las Vegas, said the bill is needed to avoid problems associated with the for-profit prison industry.
Monroe-Moreno, a primary sponsor of the bill, also said the private prisons' business model runs contrary to the goals of a corrections system: to rehabilitate inmates and reduce recidivism.
"If the point of a prison is to ensure justice and provide for the welfare of our citizens, then the use of for-profit prisons is entirely defective," said Monroe-Moreno, a retired North Las Vegas corrections officer.
Exception in bill
The legislation was amended Tuesday to enable the Nevada Department of Corrections to contract with private companies to house inmates out of state.
Department of Corrections Director James Dzurenda said the state prison system is facing overcrowding, forcing officials to place about 600 inmates in unconventional housing areas.
Officials also need to renovate a unit of Southern Desert Correctional Center north of Las Vegas; that work will necessitate the transfer of about 200 inmates. There is no room to place the inmates elsewhere in the system, so moving them temporarily to a private out-of-state facility is likely, he said.
The bill requires any private correctional facility that contracts with Nevada to meet state standards and face biannual compliance audits. That exception in the law would sunset after five years.
No one spoke in opposition to the bill. The committee did not take immediate action on it Tuesday.
Previous problems
In 1997, Southern Nevada Women's Correctional Facility opened under the management of the Corrections Corporation of America. Six years later, the state uncovered numerous problems, including inappropriate relationships between inmates and staff and substandard medical treatment. In one instance, a male guard impregnated an inmate.
The CCA, which last year changed its name to CoreCivic, did not renew its contract to run the facility. The Nevada Department of Corrections now runs the facility, now the Florence McClure Women's Correctional Center.
"We do not need to repeat the mistakes of our past," Monroe-Moreno said.
Contact Ben Botkin at bbotkin@reviewjournal.com or 775-461-0661. Follow @BenBotkin1 on Twitter.