Assembly committee OKs plan to create Nevada inspector general
April 14, 2017 - 12:08 pm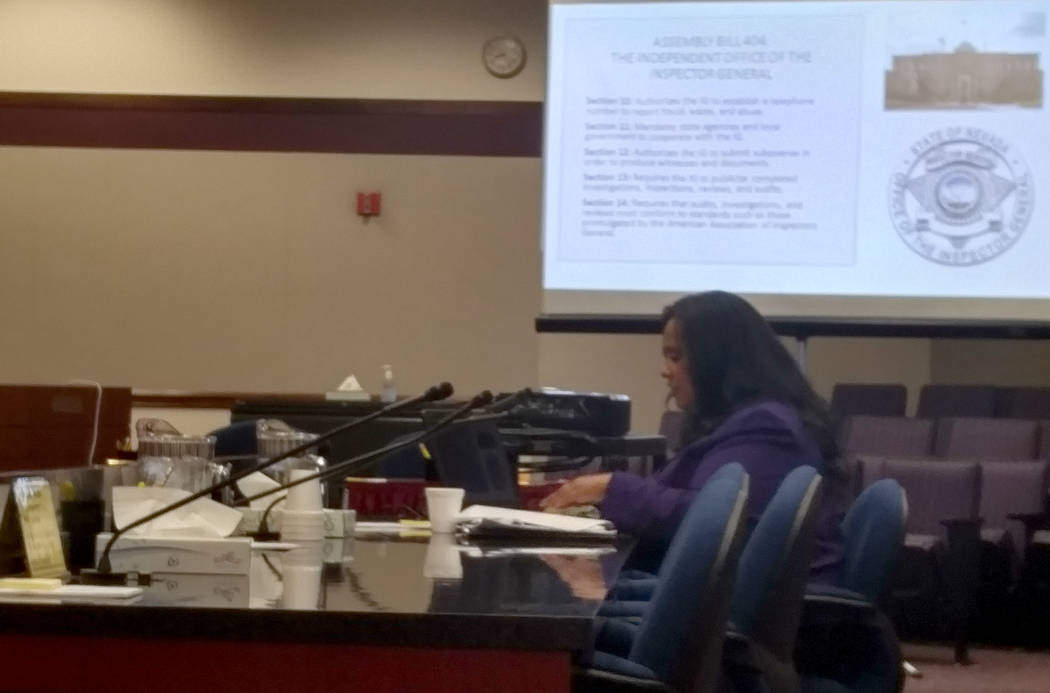 CARSON CITY — The Assembly Government Affairs committee passed a bill that would put in place an inspector general to watchdog state and local agencies throughout Nevada.
Assembly Bill 404 would establish a state inspector general office that would have the ability to conduct investigations over all agencies and governments that get state funding.
The office would have law enforcement capabilities, with sworn peace officers, investigators and an inspector general who is free from political influence and meddling. That would be accomplished by appointing the inspector general and putting in place language the prevents removal except in cases of malfeasance.
The inspector general would have the authority to investigate waste, fraud and abuse in government. While local government agencies conduct internal audits, an inspector general's investigations would be different from routine audits.
The committee's vote was nearly unanimous, with only Assemblyman John Ellison, R-Elko opposed. He said he may change his vote when it comes up in the Assembly.
Contact Ben Botkin at bbotkin@reviewjournal.com or 775-461-0661. Follow @BenBotkin1 on Twitter.