Bill would ban most fracking in Nevada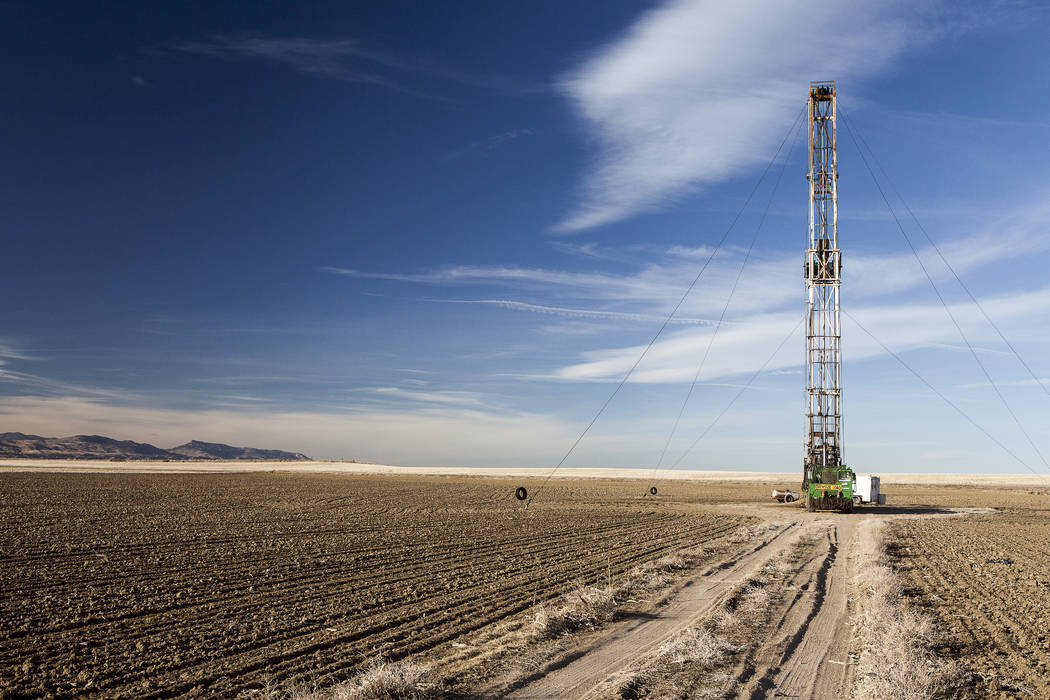 CARSON CITY — A bill to ban fracking on nonfederal lands in Nevada won approval in an Assembly Committee on Thursday after being amended to grandfather in existing permittees.
Assembly Bill 159 as approved by the Natural Resources, Agriculture and Mining Committee would maintain the validity of permits authorized by the Division of Minerals before the measure's effective date should it become law.
The vote was 7-4, with all Republicans opposed.
There are four existing permittees, and their permits could be extended up to five years under the bill.
The bill is proposed by Assemblyman Justin Watkins, D-Las Vegas, who said at an earlier hearing that new studies show that the risks of hydraulic fracturing outweigh any economic benefits from the practice to produce oil and gas.
Watkins said the studies show the process known as fracking contributes to harmful seismic activity, water contamination, air pollution and adverse health effects on humans who live nearby.
Opponents argue that banning hydraulic fracturing could stifle economic growth opportunities.
The bill would have limited effect in Nevada, however. The vast majority of the state is owned by the federal government, and these lands would not be affected by the fracking ban.
Assemblyman Jim Wheeler, R-Gardnerville, said eliminating fracking on state lands by abolishing state regulations would mean weaker federal rules would apply for any fracking on federal lands.
Assemblywoman Robin Titus, R-Wellington, said proponents are attempting to ban an industry that might someday be needed.
"I think we are saying no to an industry we don't understand," she said.
No fracking is underway in the state on any lands. Some fracking efforts were attempted in Elko County a few years ago by Noble Energy, but they were abandoned when the price of oil dropped and made it economically unfeasible.
Contact Sean Whaley at swhaley@reviewjournal.com or 775-461-3820. Follow @seanw801 on Twitter.