Nevada bill would remove constable certification requirement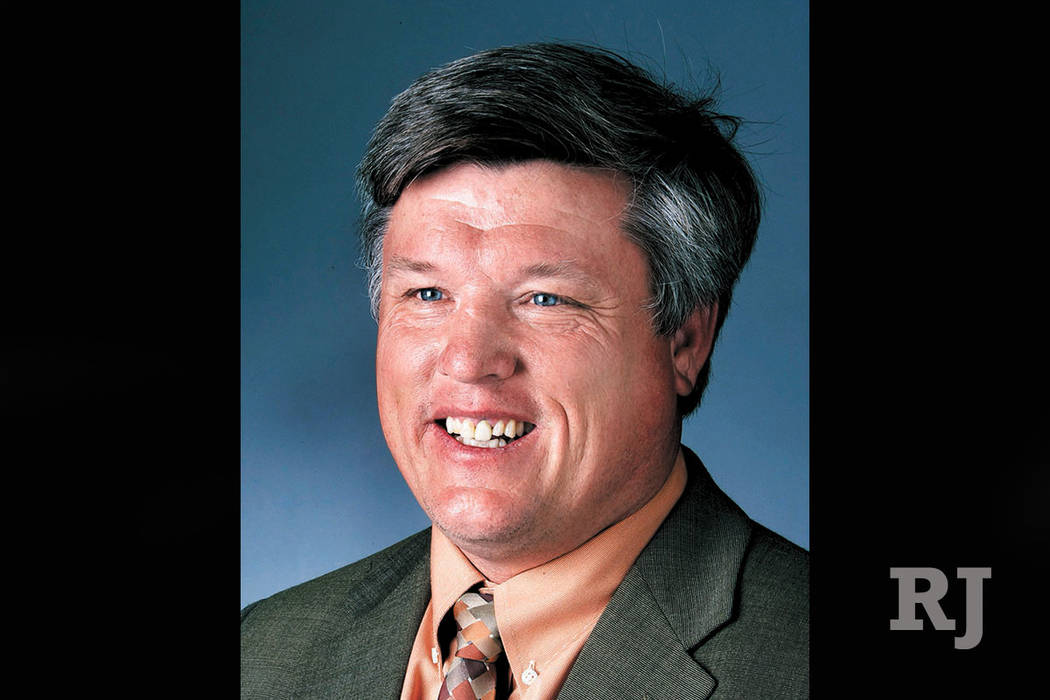 A bill that would remove the state law requiring peace officer constables in urban areas could directly benefit North Las Vegas Constable Robert Eliason.
Senate Bill 250 passed the Nevada Senate on a 15-6 vote Monday and was introduced in the Assembly on Tuesday.
Should the bill become law, constable candidates in cities with populations of 220,000 or more will have to obtain law enforcement certification before their candidacy is accepted. Nevada law states a city's population is determined by the preceding national decennial census, so only Las Vegas, Henderson and Reno meet that threshold.
Candidates or appointees to the office in those cities would have to be Nevada-certified peace officers, have an equivalent certification from another state or have successfully completed a federal law enforcement training program approved by the Nevada Commission on Peace Officer Standards and Training.
SB250 would also remove the requirement that constables in Clark County cities with a population of 100,000 or more be certified within a year of taking office.
Eliason, who suggested the bill to sponsor Sen. Mo Denis, D-Las Vegas, has held the elected office since January 2015 but has not received peace officer certification. He's told the Review-Journal that he intends to run for reelection in 2018. The bill would make it so Eliason can serve another four-year term without becoming peace officer-certified.
Democrat Kelvin Atkinson and Republicans Don Gustavson, Scott Hammond, Ben Kieckhefer, Michael Roberson and James Settelmeyer voted against the bill.
Contact Michael Scott Davidson at sdavidson@reviewjournal.com or 702-477-3861. Follow @davidsonlvrj on Twitter.