AG official wants more resources to battle guardianship abuse crisis in Nevada
February 26, 2016 - 8:55 pm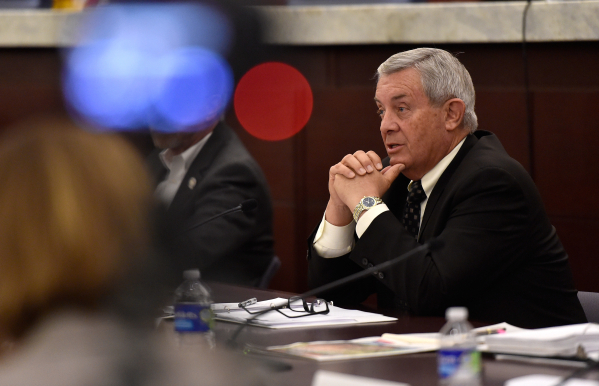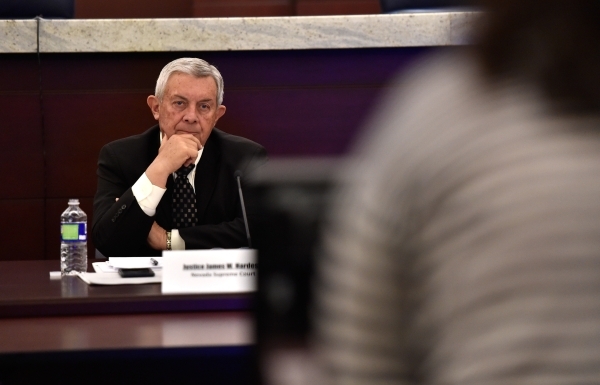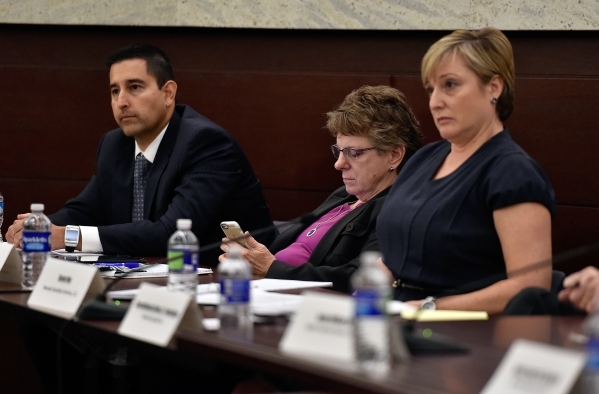 The Nevada attorney general's chief of investigations told a Supreme Court panel Friday that he is becoming "increasingly aware" of the impact guardianship abuse is having on the state.
And it's something he hopes his office can fix.
"The guardianship and elder abuse problems in our state are not going to go away," Roland Swanson said. "Our elder population continues to grow. Our elderly citizens continue to be victimized across the state."
Over 4,000 people in Clark County have been deemed a ward, or someone incapable of handling their own money or affairs, and been placed under a court-approved guardianship. Those guardians are given control of the wards' lives, including the house, car and even life-savings.
The panel was formed after a series of stories in the Review-Journal published in April exposed longstanding problems in the system that left elderly and infirm adults open to losing hundreds of thousands of dollars to fees, mismanagement and even outright theft.
Swanson, who was appointed by Attorney General Adam Laxalt in August 2015 after working for the FBI for over 20 years, said he doesn't think local law enforcement agencies have the resources or training to thoroughly investigate criminal exploitation by guardians, especially in the state's rural areas.
Swanson said his office is looking for additional resources so it can better investigate abuses and mentioned the possibility of forming a "broader, statewide task force."
His comments about forming a statewide body to handle guardianships would seem to line up with the previously stated goals of the Supreme Court panel of getting law enforcement more involved when criminal actions are suspected in guardianships.
But for the 26-member panel, the rest of the goals seem to be moving along much slower than expected, even after getting a six-month extension.
Justice James Hardesty, who chairs the panel, said the group will have to buckle down if it wants to have a concrete list of recommendations by its final meeting in May. He said that going forward they will likely heavily restrict the public comment period, which often takes up over one-third of the alotted meeting time.
The final three meetings are scheduled for April 1, April 22 and May 20. They from 1 to 4:30 p.m. on the 17th floor of the Regional Justice Center, 200 Lewis Ave.
— Contact Colton Lochhead at clochhead@reviewjournal.com or 702-383-4638. Find him on Twitter: @ColtonLochhead