Another person arrested in beating of Javon Walker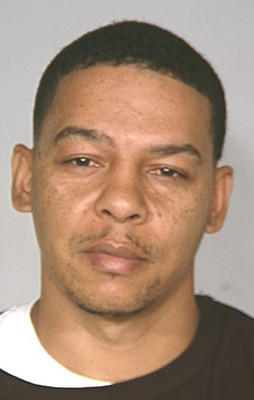 A second man was arrested Monday in connection with the robbery and beating of Oakland Raiders wide receiver Javon Walker.
Las Vegas police booked 40-year-old Deshawn Lamont Thomas into the Clark County Detention Center on charges of robbery, kidnapping and battery with substantial bodily harm.
Thirty-year-old Arfat Abod Fadel, was arrested last month in the June 16 attack that left the 6-foot-3-inch, 215-pound Walker with a fractured jaw and fractured orbital bone around his right eye.
Walker was found about 7:20 a.m. lying on his back, unconscious in a driveway near the intersection of Winnick Avenue and Koval Lane, just east of the Strip, according to Thomas' arrest report.
Police used surveillance video from the Hard Rock Hotel, Bellagio and Bill's Gamblin' Hall & Saloon to identify Fadel and the black Range Rover he was driving that night.
An anonymous tip led investigators to identify the other man in the luxury sport utility vehicle as Thomas, according to the arrest report.
After a long night of partying at various casinos, Thomas and Fadel "clearly and methodically invited, lured or enticed Walker into the vehicle" because of Walker's "level of intoxication," according to the arrest report.
Witness statements and surveillance video showed that Walker left a friend he was with at the Bellagio and got into the Range Rover with the two men early in the morning.
In the vehicle, one of the suspects placed something around Walker's neck and demanded money and property from him, according to the arrest report.
Police believe the robbery took place between 6:20 a.m. and 6:50 a.m., according to the report.
When police found Walker about half an hour later, about $100,000 in jewelry he had was missing, as was about $3,000 in cash, two credit cards and casino chips from the Hard Rock.
Walker told detectives he didn't know who the men were and didn't remember much from the night.
Fadel's lawyer has said he will plead not guilty to kidnapping, robbery and conspiracy charges.
The Associated Press contributed to this report.