Area eateries are juiced about O.J.
September 12, 2008 - 9:00 pm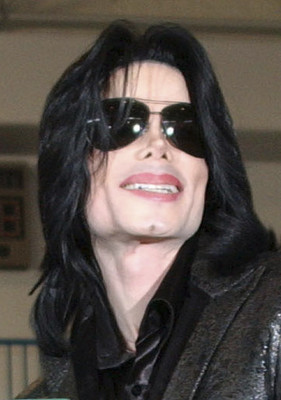 O.J. Simpson's notoriety has helped juice the bottom line of several local restaurants.
A surprise appearance by the former NFL star has been good for business and has patrons buzzing, according to Tony Ramieh, director of operations at the Summerlin bar and grill John Cutter, 11770 W. Charleston, west of the 215.
The eatery was only eight days old when Simpson showed up last Sunday to watch football with five friends on the eve of his trial.
The next day, the first two customers through the door showed up, said Ramieh, "because they read it in the paper."
The restaurant is the latest addition to Adam Corrigan's Suburban Restaurant and Gaming Group, which includes Sedona, Kennedy and Al's Garage. He named it after his youngest son, said Ramieh.
Meanwhile, business is booming at the Courthouse Bar & Grill, which has been serving a different O.J. Special all week, and plans to continue the orange-themed entrees through the end of the trial.
"We did it for fun and it's just exploded," said owner Chip Lightman. His restaurant is across from the Regional Justice Center, site of Simpson's trial on charges of armed robbery and kidnapping.
"It's been picked up everywhere," said Lightman. After first appearing in this column, CNN anchor Anderson Cooper mentioned the special during a broadcast and TV camera crews have been swarming the downtown dining spot.
"Our business has been huge. We've been at full capacity at lunch," said Lightman.
Among Thursday's patrons was a man who identified himself as O.J.'s driver. "He said O.J. may come in Friday to have lunch with a party of 15," said Lightman, longtime manager of Strip headliner Danny Gans.
Today's orange-themed special?
Skewers of grilled shrimp and pineapple on wild rice with a blood orange sauce — an orange sauce on the side — and orange sherbet for dessert.
"So many people are calling suggested specials that it's hysterical," he said. Chef Justin Mata "is cracking up."
When the opening statements begin next week, the restaurant staff will be wearing T-shirts that say "Free O.J.," he said. "We'll give a free orange juice with every lunch."
BROWN BACK AT NUGGET
Impressionist Gordie Brown has signed a two-year deal that will put him in the Golden Nugget's new 680-seat showroom.
It's a return to the Nugget for Brown, who was billed as "Downtown" Gordie Brown when he headlined there in 2004 and 2005.
Brown is currently opening for Celine Dion on her North American tour.
Brown will open at the Nugget on Feb. 3, just days after Dion's tour ends Jan. 30.
The Nugget opted not to renew its contract for the one-man comic play "Defending the Caveman."
MAY I RECOMMEND…
Louis's Las Vegas in Town Square, which specializes in Southern coastal cuisine, better known as Low Country cooking. Think Cajun, but with the region's own distinctive twists. Low Country defines the estuary area between Charleston, S.C., and Savannah, Ga. Signature items on chef Louis Osteen's menu include Charleston she crab soup with aged sherry; grilled sea scallops with shrimp hash, crispy okra and ravigote sauce. Next door is Louis's Fish Camp, under the supervision of executive chef Carlos Guia, formerly of Commander's Palace Las Vegas. Louis's Las Vegas: 202-2400. Fish Camp: 463-3000.
SIGHTINGS
Holly Madison, rumored to be splitting from Hugh Hefner, joined Sara Underwood, Playboy Playmate of the Year 2008, at CatHouse (Luxor) and LAX on Wednesday. Also there was former UFC champ Chuck Liddell and his fiance. … Michael Jackson and his three children, dining at Benihana at the Las Vegas Hilton on Wednesday. Hilton executive chef Toy Tomme personally cooked for Jackson and his children. … Former Texas Congressman Charlie Wilson, whose effort to help the Afghan Mujahedeen defeat the Soviet Union was portrayed in the film "Charlie Wilson's War," spotted on his way into Bellagio on Wednesday. … Former Backstreet Boys member A.J. Mclean, hanging out at Wasted Space inside the Hard Rock Hotel & Casino. … Former *NSYNC member Lance Bass, currently a member of ABC's "Dancing With The Stars," dining with friends at LAVO (Palazzo) on Wednesday. … Headliner Amazing Johnathan, being serenaded on his 50th birthday by the drag queens from Lucky Cheng's on Tuesday at the Harmon Theater. Confetti cannons and black roses showered down on him at the end of his show. He's celebrating a new, one-year deal with the Harmon Theater. Among the celebrants: Carrot Top and friends. Attendees left with cupcakes from the Cupcakery decorated with Johnathan's likeness.
THE PUNCH LINE
"The campaign is coming down to one important issue: putting makeup on farm animals." — Jay Leno
Norm Clarke can be reached at (702) 383-0244 or norm@reviewjournal.com. Find additional sightings and more online at www.normclarke.com.