Britney in bikini at Palms Place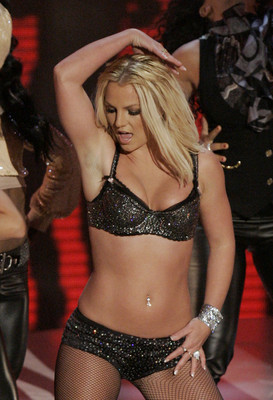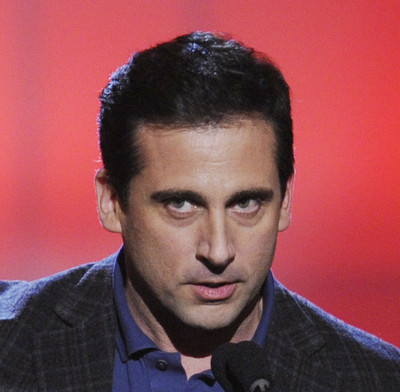 Britney Spears is back in Las Vegas for the first time since her disastrous comeback performance at the MTV Video Music Awards.
She flew in late Thursday on a private plane with a girlfriend and made a poolside appearance at Simon at Palms Place restaurant Friday, the same day her ex, Kevin Federline, was being honored as "Father of the Year" by Privé nightclub at Planet Hollywood Resort.
There is speculation, however, that her Father's Day weekend visit may have more to do with her father, Jamie, than with the father of her two children.
Federline served as celebrity host at Privé.
Spears was spotted about noon in an orange bikini on the sixth-floor pool outside Simon at Palms Place and later at Nove Italiano restaurant in the Palms Fantasy Tower.
While Spears and Federline have been together during family visitation, they have not been together in public since her numerous attempts at rehab last year.
The timing of her visit comes amid various reports that she is working with Palms owner George Maloof on a comeback. Maloof has stated that recent sightings of the two together at dinner in Los Angeles had to do with their friendship, not business.
Spears' comeback has been delayed since her stumbling appearance at the MTV Video Music Awards at the Palms in September.
REMEMBERING RUSSERT
Like many people, I will remember Tim Russert as moderator of NBC's "Meet the Press" and as one of the most savvy political analysts of this era.
But I got to see firsthand the doting dad.
I met Russert, who died Friday at age 58, in Denver in July 1998, and his priority in life on that day was clear.
We were standing at the batting cage before the home run hitting contest of the 1998 Major League Baseball All-Star Game when I recognized him. He had brought his son, Luke, who appeared to be 10 or 11, and Russert made a point of introducing the boy and his friends to an inquiring stranger with a reporter's notebook.
Along with Luke was Russert's good friend, Boston Globe columnist Mike Barnicle, who was with his sons, Nick and Colin.
They were in their glory, at the All-Star Game, watching Ken Griffey Jr., Mark McGwire and Alex Rodriguez taking batting practice.
Of all the accolades and tributes he'll receive, none, I believe, would mean more to him than being remembered as a loving father.
THE SCENE AND HEARD
The Golden Rainbow's 22nd annual "Ribbon of Life" fundraiser will be held today and Sunday at Le Theatre des Arts at Paris Las Vegas. About 300 singers, dancers and performers from throughout the Las Vegas entertainment community annually put on the biggest show in Las Vegas. Proceeds go toward housing and financial assistance for people living with HIV/AIDS in Southern Nevada. Tickets are $35, $50, $100 and $200, available at Paris box office. …
A special screening Sunday at Planet Hollywood Resort of "Get Smart," starring Steve Carell, Anne Hathaway, Bill Murray and Alan Arkin, includes a 1:15 p.m. red carpet.
SIGHTINGS
Steve Wynn, Warren Buffett and Bill Gates, posing for a portrait Friday by renowned photographer Timothy Greenfield-Sanders at Wynn Las Vegas. Greenfield-Sanders is in town to screen his film "The Black List" at the CineVegas Film Festival. It will show at the Palms on Sunday. … Former UNLV football players Sam King, Robbin McLaurin and Bill Purcell, showing up to support former teammate Kenny Mayne at his book signing Friday at Red Rock Resort. … "Spamalot" lead John O'Hurley, in the audience at "Jersey Boys" (Palazzo) on Thursday. … Tony Curtis, who celebrated 83rd birthday June 3, dining with wife Jill and friends at Tuscany Grill on Friday night. … American pole vaulting legend Don Bragg, the 1960 gold medalist in Rome, taking in Carrot Top (Luxor) on Friday.
THE PUNCH LINE
"Beautiful day here in New York City. So beautiful, the NBA was rigging volleyball." — David Letterman
Norm Clarke can be reached at (702) 383-0244 or norm@reviewjournal.com. Find additional sightings and more online at www.normclarke.com.