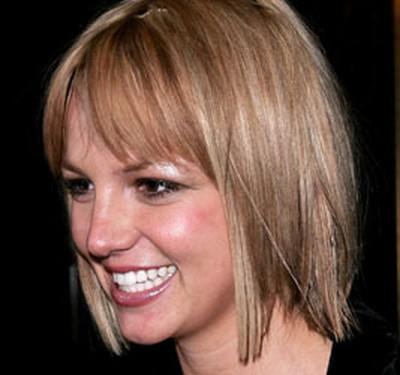 It's looking more like Britney Spears may have Las Vegas in mind for her comeback launch.
The recently rehabbed pop princess may be in town twice in nine days, starting with her Aug. 31 appearance as celebrity host of the opening of LAX Nightclub at Luxor and a rumored Sept. 9 appearance in the MTV Video Music Awards at the Palms.
It would be Spears' first bona fide public music appearance since 2004.
Palms owner George Maloof, who has cultivated a close relationship with Spears, could not be reached for comment Wednesday.
Celebrity Web site perezhilton.com reported Wednesday that rumors are circulating that Spears is "rehearsing to make her big comeback" at the VMA's.
Spears, who flirted with the idea of becoming a Vegas headliner a few years ago, included Las Vegas on her mini-tour in May when she and a group of her backup dancers appeared at the House of Blues. Her appearance amounted to 15 minutes of lip-synching.
MEDIA UPDATE
KVVU-TV, Channel 5, has signed new contracts with Shelley Bruner, Darren Peck and John Huck, which keeps the 10 p.m. anchor team intact. News director Adam P. Bradshaw also announced that morning weather anchor Ted Pretty also has signed a new deal. …
Local attorney Bob Massi is hosting "Your Legal Hour With Bob Massi" from noon to 1 p.m. every Wednesday on KDOX-AM, 1280. Massi is Fox News legal analyst and an author. …
Tanja Anguay, publisher of Luxury Las Vegas, had a surprise in the publication's bridal issue — a marriage proposal in a full-page ad placed by her boyfriend/restaurateur Brad Brennan, who operated Commander's Palace here until it closed this year. She said yes. A February 2008 wedding is planned. …
Thomas Porterfield has been named station manager at KTNV-TV, Channel 13. He will continue to serve as general sales manager. …
Crystol T. Ray will sign her book, "Radio Life Through the Eyes of a Receptionist," on Monday, from 5-7 p.m., at Lotus Broadcasting Studios, 8755 W. Flamingo.
THE SCENE AND HEARD
Las Vegas Elvis impersonator Paul Casey is all shook up these days. He sings the opening song of "Collier & Co.," starring John Schneider in the latest "Dukes of Hazzard" spinoff. Casey, who performed as Elvis for "Legends in Concert" at Imperial Palace, Four Queens and The Cannery, wrote the song, titled "Traveler." He and Schneider have been hob-nobbing together at The Venetian this week for the Home Entertainment Media Awards show, which ends today. Schneider heard Casey sing an early version of the song last fall in Little Rock, Ark., and asked Casey to change it for the movie.
SIGHTINGS
Tony Curtis, at Tuscany Grill in Henderson on Wednesday, showing off his ability to walk again after months in a wheelchair. In for dinner with his wife, Jill, and out-of-town family members, he said to owner Mike McQuady, "Look at this," and walked around the dining room. Curtis had vowed on his 82nd birthday June 2 that he'd be walking soon. … Rocker Tommy Lee, deejaying a special set Sunday at Revolution lounge inside The Mirage. … Cleveland Cavaliers star LeBron James, boxing champion Floyd Mayweather Jr., rapper Too Short, UFC fighter Kendall Grove and Seattle Seahawks player Marcus Tubbs, partying Tuesday at Pure nightclub (Caesars Palace).
THE PUNCH LINE
"How about that Britney Spears? She wanted a dog, so she went out and bought a dog … a $3,000 dog. Seems like it's a lot of money, but it's not just a dog, it's a designated driver. And a baby sitter."– David Letterman
Norm Clarke can be reached at 383-0244 or norm@reviewjournal.com. Find additional sightings and more online at www.normclarke.com.
NORM CLARKEMORE COLUMNS