Brooks' run over, Wynn's got plans
November 18, 2012 - 2:06 am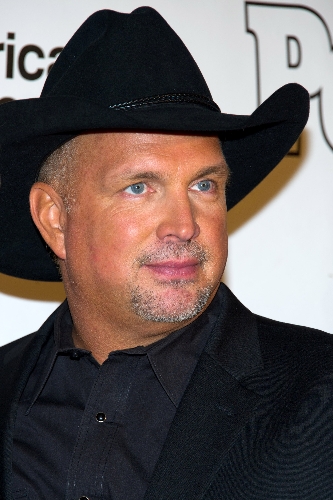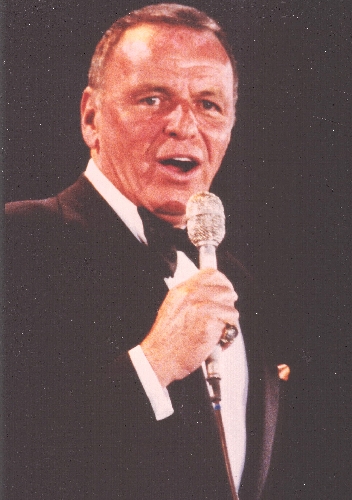 Garth Brooks is planning a world tour in the fall of 2014, his first in 16 years, hotel developer Steve Wynn confirmed Saturday.
Wynn also revealed during an interview that he's developing a "new genre" with an entertainment "A-Team," his term.
Among those he linked to the project: Kenny Ortega, the co-director of Michael Jackson's comeback tour; master puppet designer Michael Curry of "Lion King" fame; and Mark Fisher, known for creating spectacular live entertainment.
"It's an idea that hasn't been seen here before," Wynn said, adding that he's convinced Las Vegas is ripe for an alternative to Cirque du Soleil. "I think we've exhausted that genre."
Wynn offered a hint of things to come when he said he has "picked a company with probably the greatest group of male and female dancers I've seen in my life."
In fact, he had just left a rehearsal with 18 dancers, he said, adding the project started six months ago.
Brooks, 50, ended a three-year, 180-show run Saturday night with two shows at Wynn Las Vegas. But he'll be back soon for a one-off. He'll return to Las Vegas this winter for a "Live From the Wynn" special of the one-man show he's been doing, Wynn said.
"He's itching to get started on the world tour," Wynn added.
And yes, Brooks will keep the private jet that Wynn added as an enticement to draw the country icon out of retirement. Brooks and Wynn had agreed to a five-year deal, with the stipulation that either party could end it sooner.
"He gets the plane. He did what he was supposed to do. We're square," Wynn said.
Wynn, who brought in top country acts during the renaissance of the Golden Nugget, said Brooks tops 'em all: "That Okie, he's one gifted son of a gun."
Brooks' last world tour was in November 1998.
He announced his retirement in 2000, promising he wouldn't return to touring until the youngest of his three daughters was out of high school.
She is scheduled to graduate in 2014.
Wynn said he has talked with Oscar-winning director Martin Scorsese about helming Brooks' live show. A top CBS executive was in town this weekend to see the show.
THE GODFATHER
As a godfather, Frank Sinatra was a No. 1, top of the heap.
"He would always call me on my birthday, and he never, ever missed one," Mexican businessman Miguel Aleman Magnani said.
His late father, former Veracruz Gov. Miguel Aleman Velasco, was a close friend of Sinatra's.
Aleman, 46, was in Las Vegas on Thursday to celebrate the inaugural flights of his InterJet Airlines connecting Las Vegas and Toluca, Mexico.
His father operated concessions for Hilton hotels in Mexico .
Aleman Magnani is the grandson of former Mexican President Miguel Aleman Valdes.
"My father would love to come to Las Vegas to play with him (Sinatra). They would have this private room and he was the only one allowed to stop the roulette and have lunch on top of it, and then they would start playing again."
SIGHTINGS
Music legend Quincy Jones, with Wynn and other VIPs at Brooks' last show Saturday. Friday's backstage crowd included Washington Nationals front office executive Bob Schaefer, one of Brooks' closest friends in baseball. Schaefer, former bench coach during Joe Torre's managerial stint with the Los Angeles Dodgers, is the special assistant to Nationals general manager Mike Rizzo. … Torre, with baseball Hall of Famer Bob Gibson, at Joe's Stone Crab (Forum Shops at Caesars) on Thursday. They're in town for Tony La Russa's charity event at the MGM Grand. Also spotted at Joe's: Ted Lerner, real estate mogul and managing principal owner of the Washington Nationals.
THE PUNCH LINE
"New research revealed that the closer you live to a bar, the more likely you are to become a heavy drinker. And the closer you live to Dunkin' Donuts, the more likely you are to become the governor of New Jersey." – Conan O'Brien
Norm Clarke can be reached at 702-383-0244 or norm@reviewjournal.com. Find additional sightings and more online at www.normclarke.com. Follow Norm on Twitter @Norm_Clarke. His weekly segment, "Norm Clarke's Vegas," airs during the "Morning Blend" on KTNV-TV, Channel 13 every Thursday.