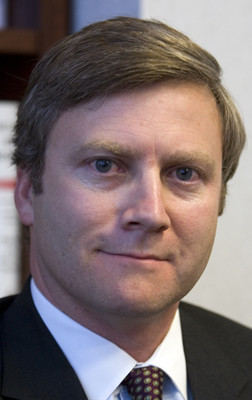 As the nation's leadership transitions to a new administration, some people may fret about what the future holds.
Not Gregory Brower, U.S. attorney for Nevada.
Some new presidents tend to select their own U.S. attorneys for each district, but Brower said he has not heard of President-elect Barack Obama's intentions.
"When you start a job like this, you have to understand, first of all, you're not going to be able to do it forever," said Brower, a former state assemblyman. "You have to understand that with a new administration in there, it may make a change. That's just the way it works."
President Bush appointed Brower Nevada's chief federal prosecutor a year ago to replace Daniel Bogden, who was abruptly fired in a surprising move by then-attorney general Alberto Gonzales.
Brower was general counsel of the U.S. Government Printing Office before he was chosen to lead Nevada's U.S. attorney's office.
Brower said the appointment of a new attorney general and changes in the Department of Justice typically have little effect on the country's independent federal offices.
"Those changes don't affect the operationals of the offices around the country in any immediate or substantive way," Brower said. "Work continues and cases continue. Offices receive very, very little direction from Washington."
Perhaps the only direction is a list of the types of cases the attorney general wishes to be prioritized.
Brower said he has no doubt that homeland security will continue to top the list. His office has also aggressively pursued violent criminals, crimes against children and public corruption.
Brower said he has no intention of changing his course of action.
The only difference is the Department of Justice offers funding for particular kinds of cases. For example, when President George W. Bush took office, he approved funding for weapons-related cases; the Nevada office recently received funding to pursue child pornography cases.
Brower is proud of the work he has accomplished in the last 13 months and plans to continue making progress. The office recently hired five new assistant U.S. attorneys, a 10 percent increase in staffing.
"We've had a good year and we have good momentum."
Contact Adrienne Packer at apacker @reviewjournal.com or 702-384-8710.