2 more defendants sentenced in Bunkerville standoff case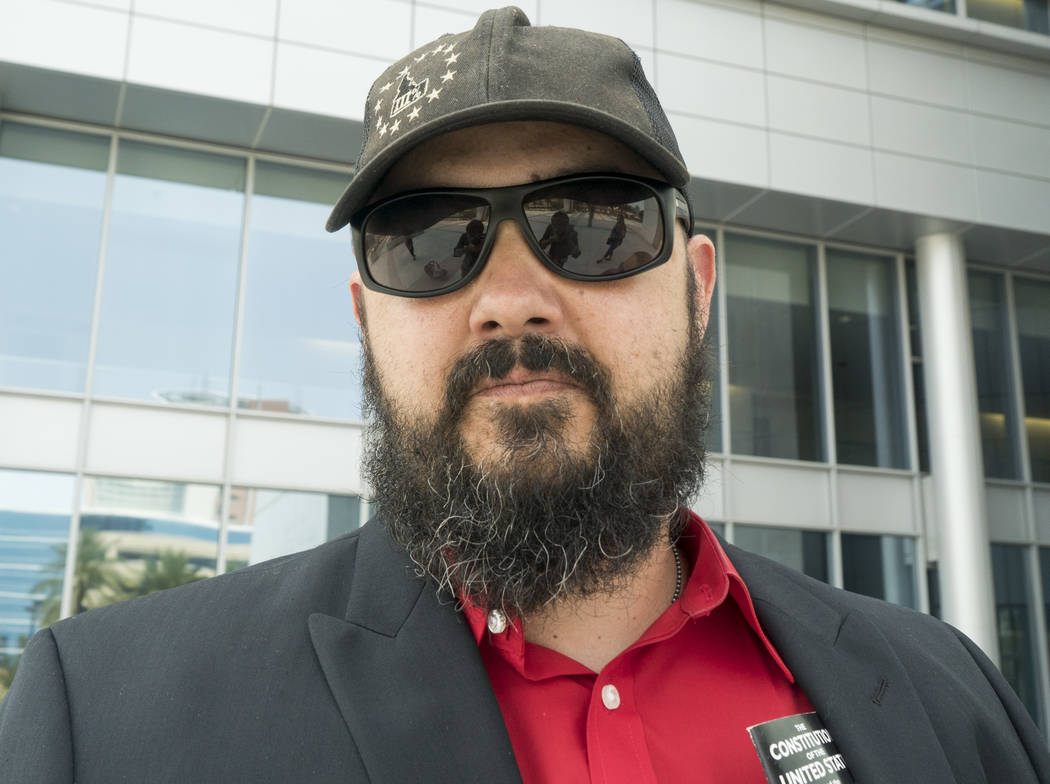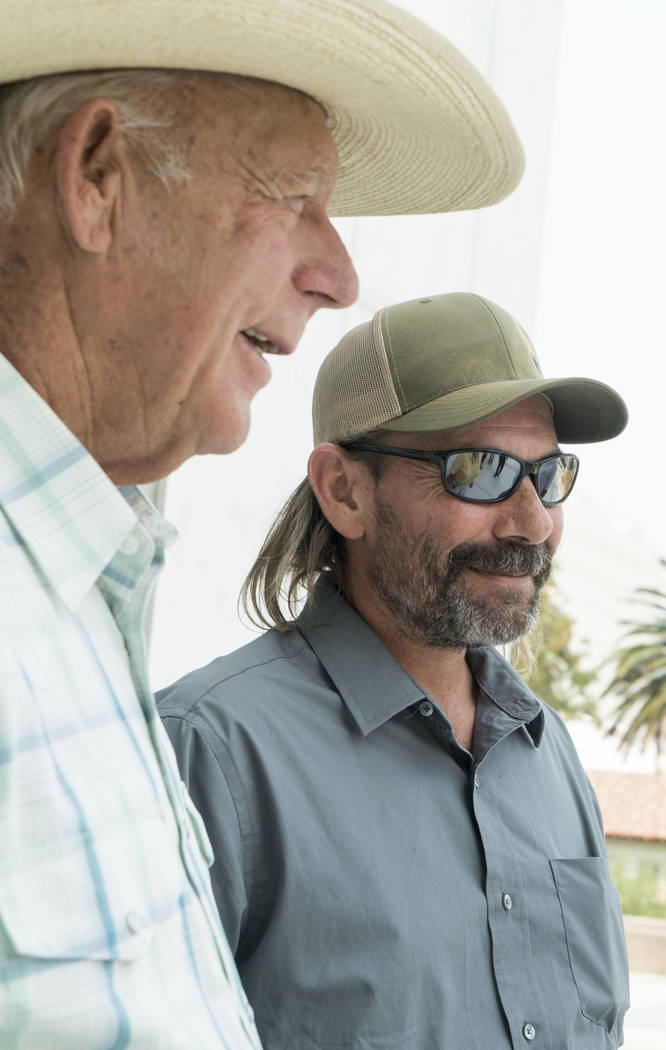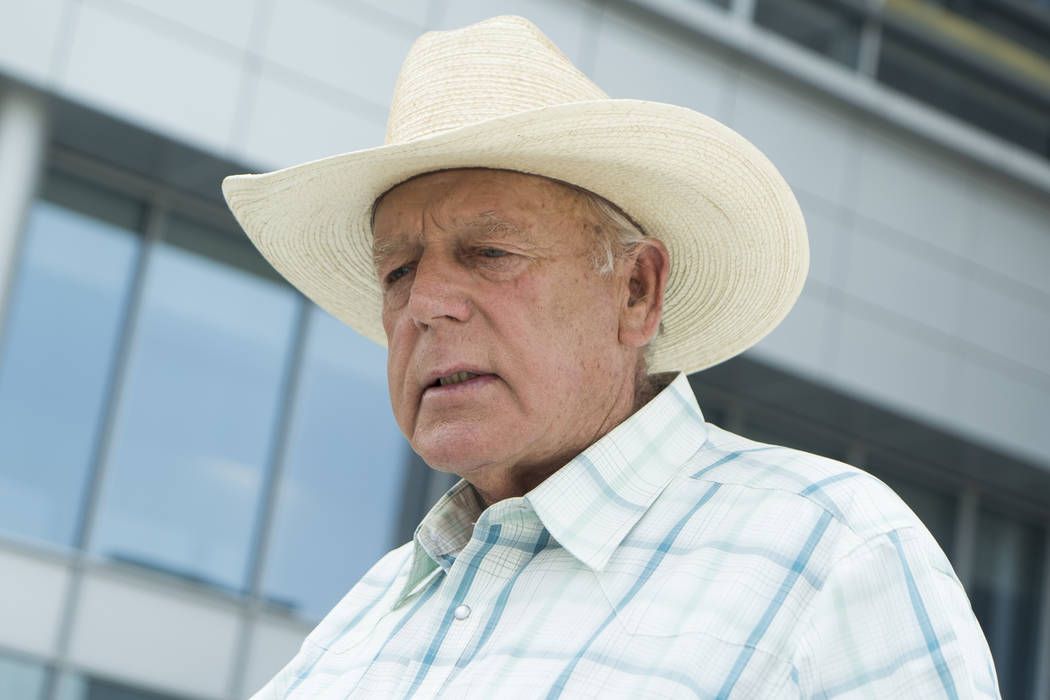 Two of the last loose ends from the sprawling Bunkerville standoff case were tied in federal court Thursday.
A pair of men who drove from Idaho to the rural Clark County town in April 2014 to support rancher Cliven Bundy — and later admitted to taking a position near the standoff scene with rifles drawn — will not see prison time, a judge decided.
"I certainly don't condone your conduct," U.S. District Judge Gloria Navarro told defendant Scott Drexler. "I do encourage you in the future to find peaceful ways to express yourself."
Related stories
Coverage of the feud between the Bundy family and BLM
Defendant Eric Parker was later sentenced at a separate hearing.
Drexler and Parker initially faced felony charges that included assault and threatening a federal officer, after prosecutors said the men's actions "presented a show of force to the officers." Those charges carried sentences of several years in prison.
But in October, more than a year after the men were arrested, each pleaded guilty to a single count of obstruction of a court order — a misdemeanor.
The judge sentenced Drexler to the time he already had served, though prosecutors had asked for a sentence of at least five years' probation.
Parker must serve one year of supervised release and have no contact with any of his co-defendants, Navarro decided. She referenced a T-shirt with an image of Parker lying facedown and aiming a rifle over the word "RESIST."
"I think really your motivation is your own self-interest, grandstanding, notoriety," the judge said. "I think Mr. Parker is doing this to be a hero."
Defense attorney Jess Marchese argued that Parker was "not a real criminal," though prosecutors called him "violent, fierce, dangerous" and a "menace and a threat" to federal agents.
The standoff started after federal authorities attempted to round up Bundy's cattle, which the government said were grazing illegally on federal land.
Last month, another Idaho man, Todd Engel, who was convicted by a jury, was sentenced to 14 years behind bars for his role in the standoff.
In January, Navarro dismissed felony charges against Bundy, two of his sons and independent militia leader Ryan Payne, ending their trial over the standoff.
Prosecutors asked the judge to reconsider her decision to throw out the charges against the Bundy family patriarch, his sons Ammon and Ryan, and Payne. Navarro rejected their request in a ruling this month, and the government has appealed.
Bundy, who showed up in court Thursday, said he did not know Drexler before the standoff.
"He was never asked to come. He was never told to do anything. He was never given any kind of orders," Bundy said outside the courthouse. "I never met the man until he was in jail with me."
But Bundy was happy with the outcome.
"I think we can have a little more faith in justice — let's put it that way," he said.
After the proceedings, Drexler stood around with a group of about 20 supporters, smoking cigarettes and exchanging hugs. He did not give a statement in court. But here, in the presence of family and friends, he felt more comfortable.
"Now that it's finally finished, it's a relief," he said, smiling.
Contact Rachel Crosby at rcrosby@reviewjournal.com or 702-387-5290. Follow @rachelacrosby on Twitter. Contact David Ferrara at dferrara@reviewjournal.com or 702-380-1039. Follow @randompoker on Twitter.