Cliven Bundy changes mind after seeking publicly funded defense lawyer in standoff case
October 13, 2016 - 5:38 pm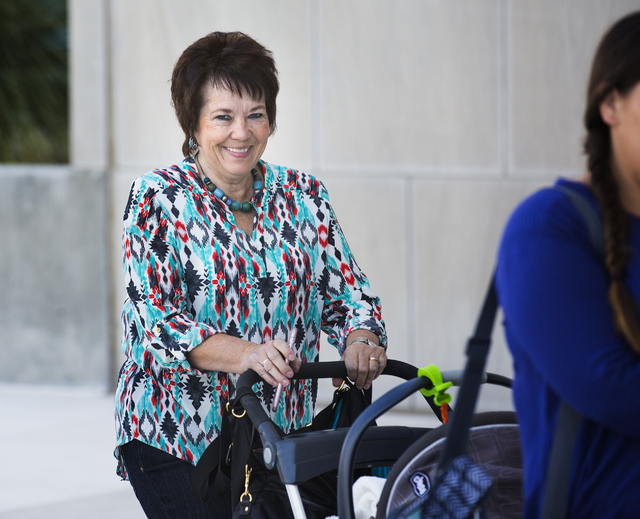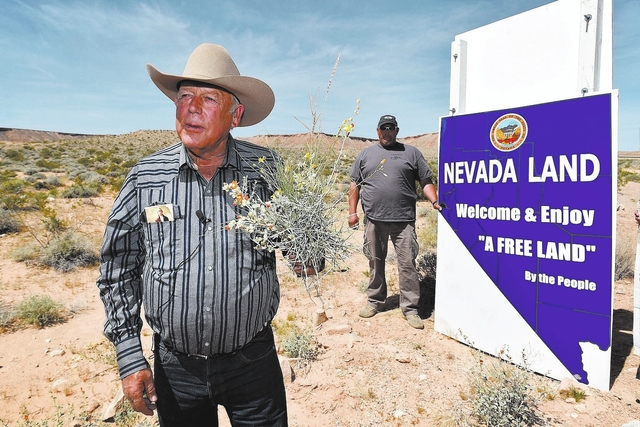 Nevada rancher Cliven Bundy changed course Thursday after asking for a court-appointed lawyer to defend him in the Bunkerville standoff case.
Bundy told U.S. Magistrate Judge Peggy Leen that he and his family have never taken government handouts — including free public school lunches for his children — and that he wants to take a stab at paying for his legal defense himself.
"I don't know whether I can finance it, but I'd like to try," Bundy said.
And after seeing that Bundy and his wife, Carol, estimated they had $312,800 in assets, primarily from their ranch and several hundred head of cattle, Leen suggested that was a good idea.
She said he has "more than enough assets" to pay for his own lawyer and does not qualify for public assistance.
Earlier Thursday, Bundy, who has spent years challenging the federal government's authority, told Leen that he wanted to hire longtime defense lawyer Bret Whipple but needed public help.
When he returned to court several hours later, however, he said he had $35,000 in his savings account and thought he could scrape together $50,000 for Whipple.
The veteran defense lawyer estimated it would cost $150,000 to retain him for the Feb. 6 criminal trial but said that fee was "negotiable."
Leen gave both men another week to negotiate a deal and return to her courtroom.
Whipple entered the case temporarily this week to help Bundy's current lawyer, Joel Hansen, meet a deadline to file pretrial motions.
Leen has allowed Hansen to withdraw from the case by the end of the month.
Hansen told Leen that he is preparing to have back surgery later this year and would be unable to participate in the high-profile trial.
Bundy, 70, who is in federal custody, is facing an array of criminal charges stemming from the April 12, 2014, armed standoff with law enforcement near his Bunkerville ranch. Sixteen other defendants, including four of his sons, are charged with him.
All but one of the other 16 defendants are being represented by publicly appointed lawyers. One of his sons, Ryan Bundy, is defending himself.
The defendants are accused of conspiring to assault Bureau of Land Management agents and take back impounded Bundy cattle that had been grazing on federal land. Bundy has been accused of not paying the BLM hundreds of thousands of dollars in grazing fees.
Earlier this year, Chief U.S. District Judge Gloria Navarro refused to let conservative Washington, D.C., lawyer Larry Klayman join Bundy's defense.
Navarro said she will not allow Klayman into the high-profile criminal case until he can give her proof that "ethical disciplinary proceedings" against him in Washington have been resolved in his favor.
Klayman has challenged Navarro's order at the 9th U.S. Circuit Court of Appeals in San Francisco.
Contact Jeff German at jgerman@reviewjournal.com or 702-380-8135. Follow @JGermanRJ on Twitter.
Previous coverage
See a timeline of events leading up Cliven Bundy's conflict with the Bureau of Land Management in 2014. Also, see the most recent reports involving Bundy and his family.