Defense attorneys withhold closing arguments in Bunkerville retrial
August 15, 2017 - 8:20 pm
Updated August 15, 2017 - 8:48 pm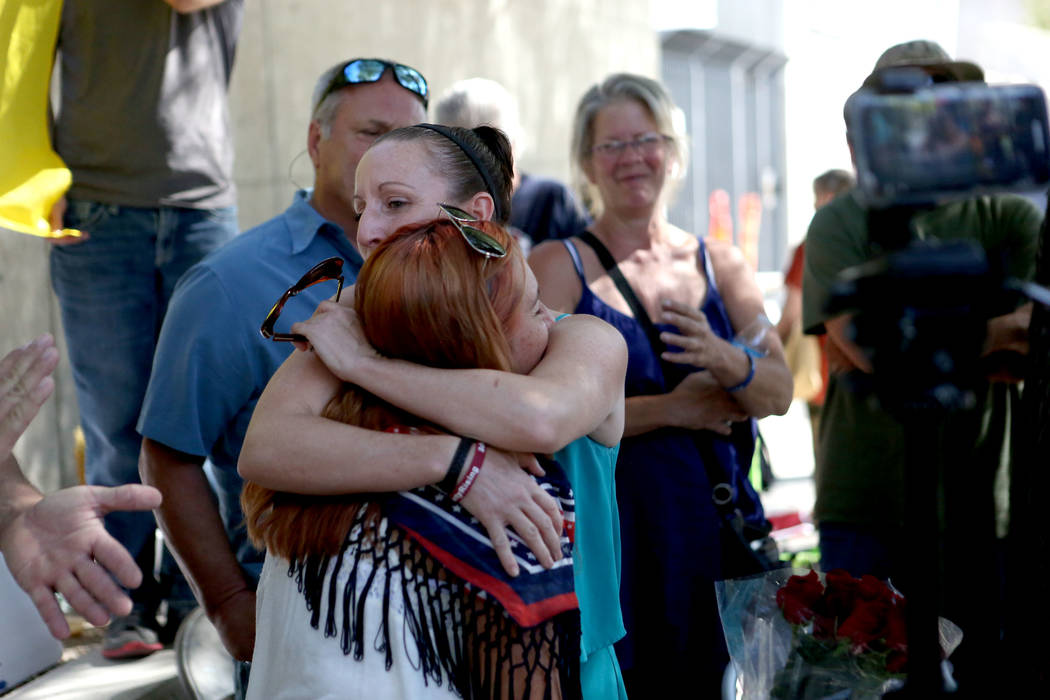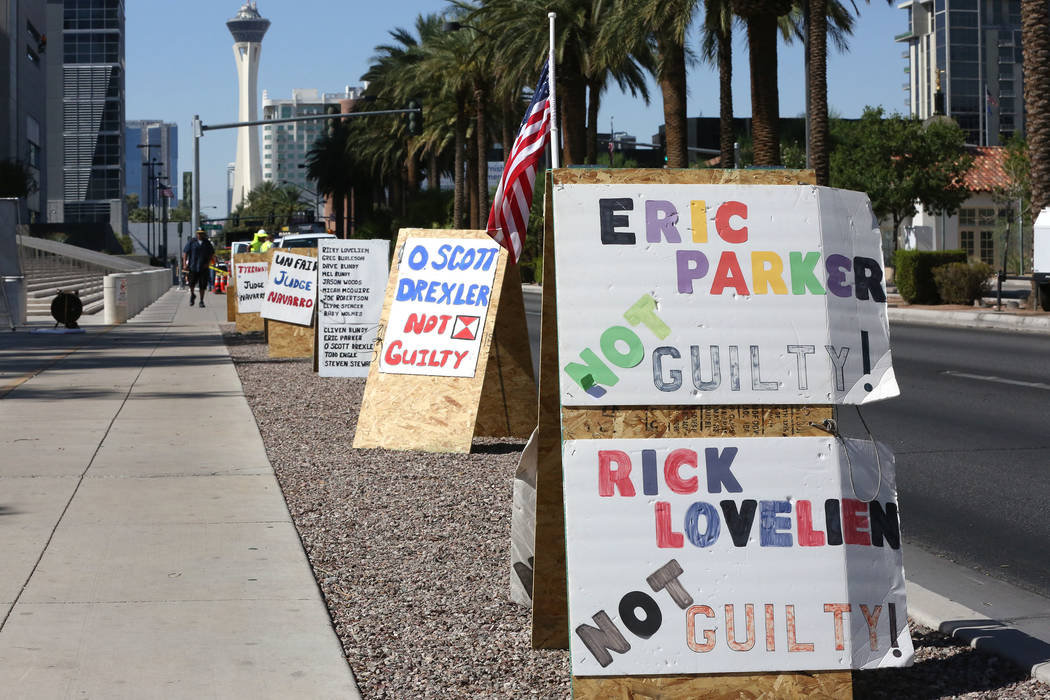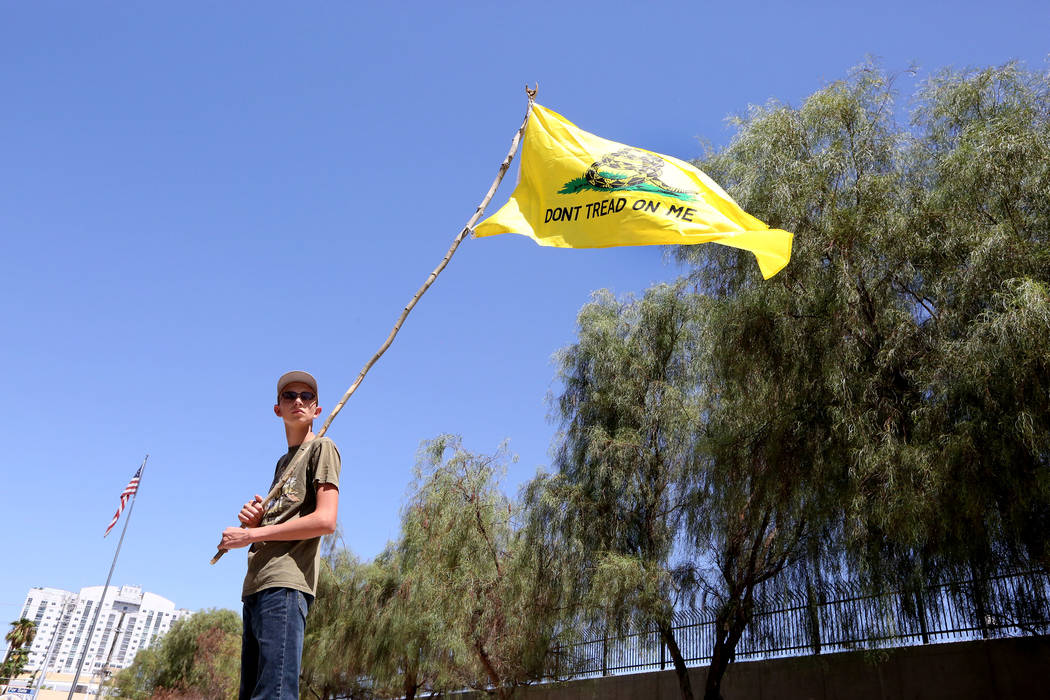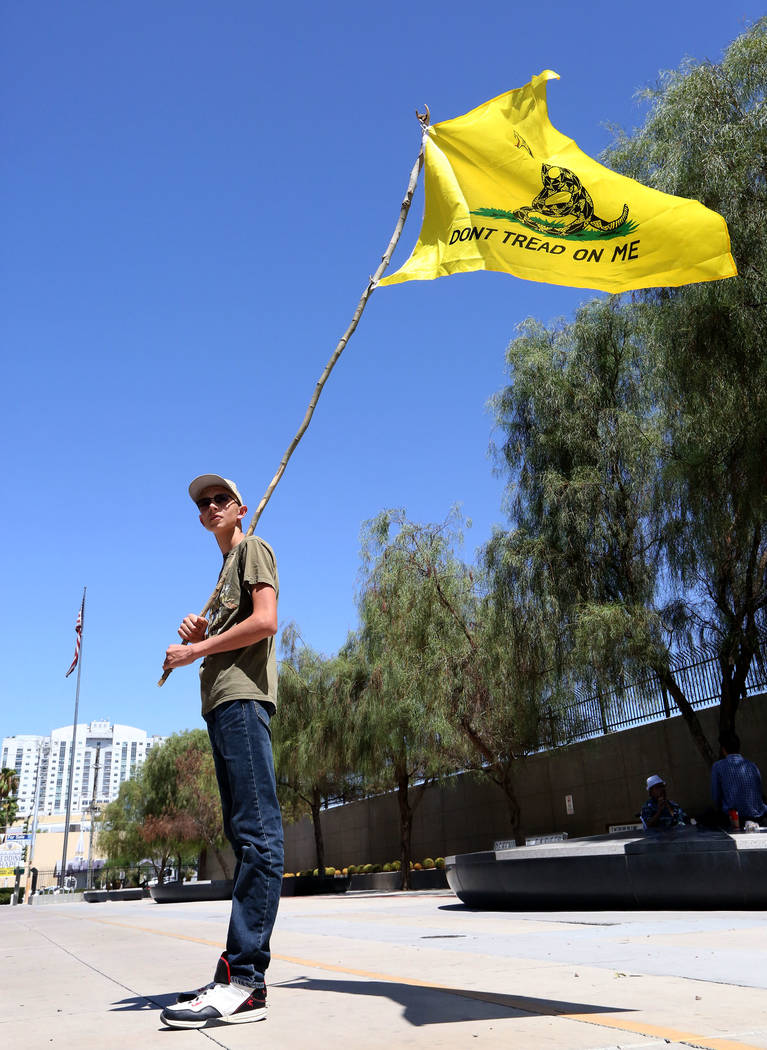 Defense attorneys sat silently Tuesday, rather than give closing arguments for the four men facing a retrial in the Bundy Ranch standoff.
Hamstrung throughout the trial by a judge's decision to limit the witnesses they could call, the questions they could ask and the testimony their clients could give, the lawyers made the final decision, a statement of sorts, after discussing the option with the defendants — Eric Parker, Scott Drexler, Steven Stewart and Ricky Lovelien — during a lunch break.
"It was a strategic decision," said lawyer Jess Marchese, who represents Parker. "We thought we gained more by not giving a closing argument than the government giving a rebuttal."
Assistant U.S. Attorney Nadia Ahmed spent more than two hours in the late morning and early afternoon laying out the case against each of the four men, charged with driving from other states to Bunkerville in April 2014 to support rancher Cliven Bundy, who prosecutors allege conspired to thwart the federal government's roundup of roughly 1,000 cows from public land.
Earlier this year, another jury declared that they were deadlocked on all counts against them.
On Tuesday, the prosecutor pointed to social media posts in which the men discussed the activities in the rural southeastern Nevada town, about 80 miles northeast of Las Vegas. She played video of Bundy speaking to a crowd outside his ranch, encouraging his followers to "do what you need to do" to retrieve his cattle from the Bureau of Land Management.
At one point, Ahmed flashed a Facebook post from Lovelien written in all capital letters: "All oathkeepers and militia in proximity need to move into defcon 1 mode."
The prosecutor repeatedly showed photos of Stewart and Parker, prone on Interstate 15 with long guns pointed toward federal agents.
"We pushed forward and they had to back off," Stewart wrote on Facebook.
Parker was captured on video being asked whether the standoff could have turned violent. "Absolutely," he replied.
Ahmed said the defendants' "words, their attire, their positions and their decisions" proved their guilt. "The intention of these co-defendants is clear. They intended to threaten officers. Officers feared for their safety."
A day earlier, attorney Todd Leventhal called his client, Drexler, to testify and say that he did not intend to threaten anyone in Bunkerville. But Drexler admitted to pointing his gun at federal agents.
"We were going to get drowned out anyway," Leventhal said of the decision not to offer a closing argument. "And there wasn't much more we could add."
U.S. District Judge Gloria Navarro barred the defense from referencing constitutional rights to freely assemble and to bear arms. She also prohibited mention of alleged misconduct or excessive force by law enforcement.
Stewart's lawyer, Rich Tanasi, agreed with Leventhal.
"It was the best decision available to us at the time," he said.
The lack of a final statement from the defense left acting U.S. Attorney Steven Myhre without a rebuttal, a common feature of jury trials. Prosecutors have the right to argue last because they are charged with the burden of proof.
Shawn Perez, who represents Lovelien, added defense closing statements could have backfired.
"We were going to get hammered on rebuttal," he said. "We would have been slammed one way or another."
As the six men and six women on the jury began to deliberate, about 30 supporters of the defendants gathered in a circle on the seventh floor, just down the hallway from the entrance to Navarro's courtroom.
The group held hands, knelt and prayed for "divine protection" for the "political prisoners" who have been locked up through both trials.
Contact David Ferrara at dferrara@reviewjournal.com or 702-380-1039. Follow @randompoker on Twitter.