It's business as usual back home on Bundy range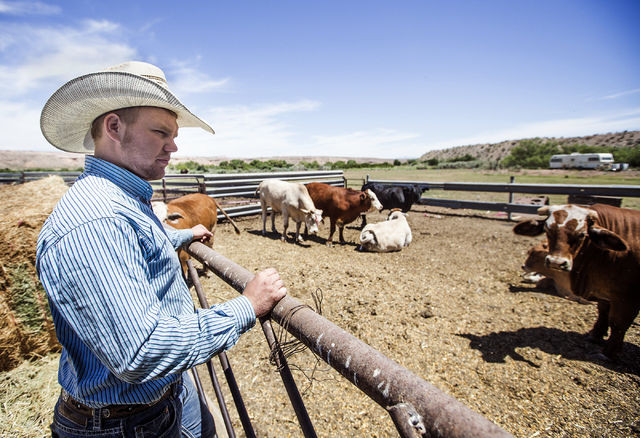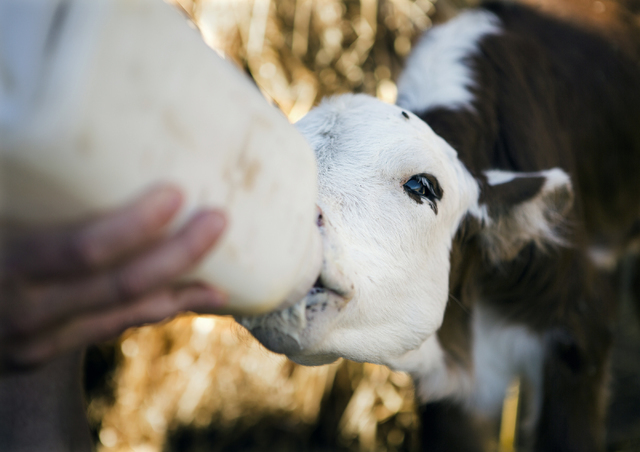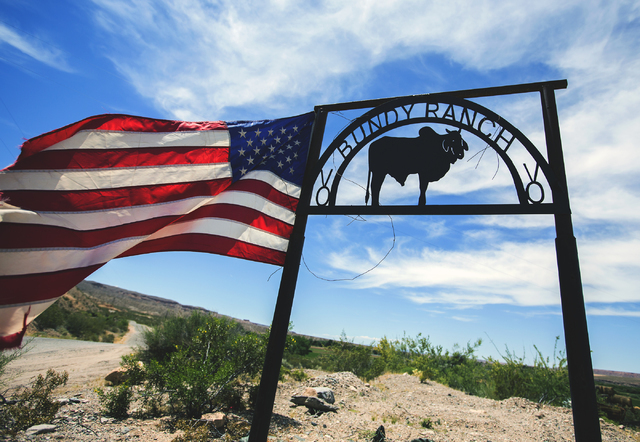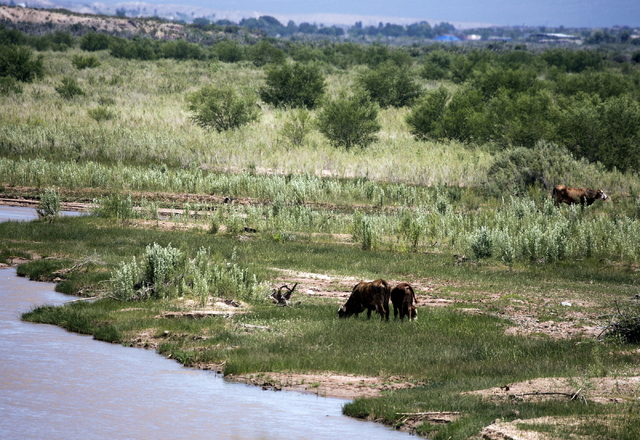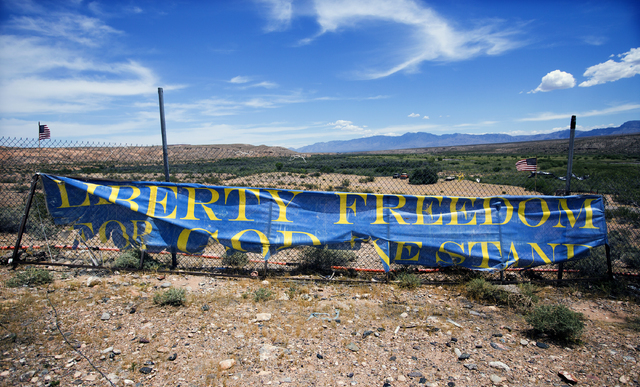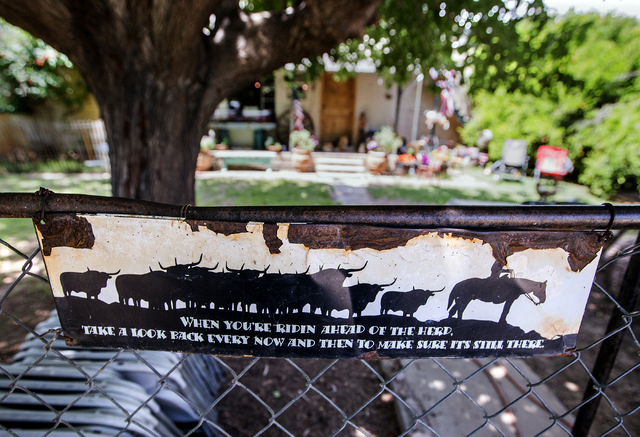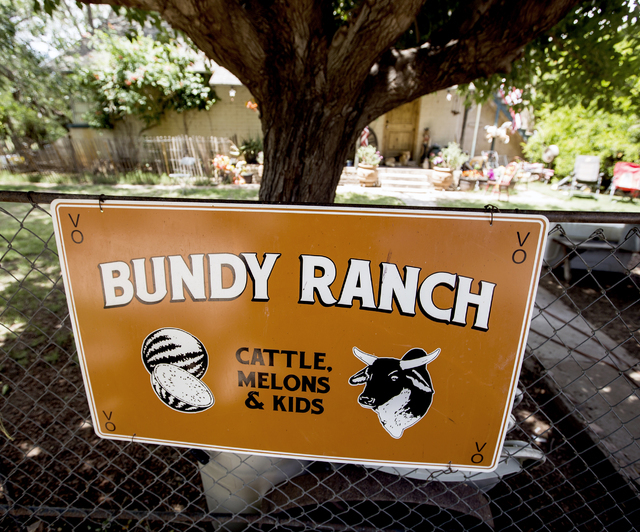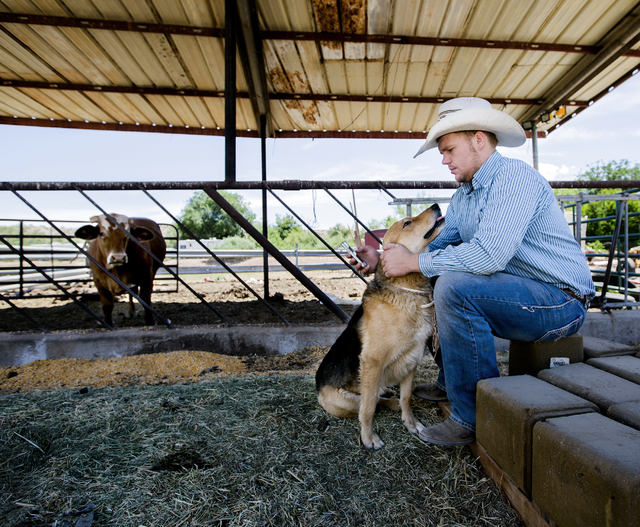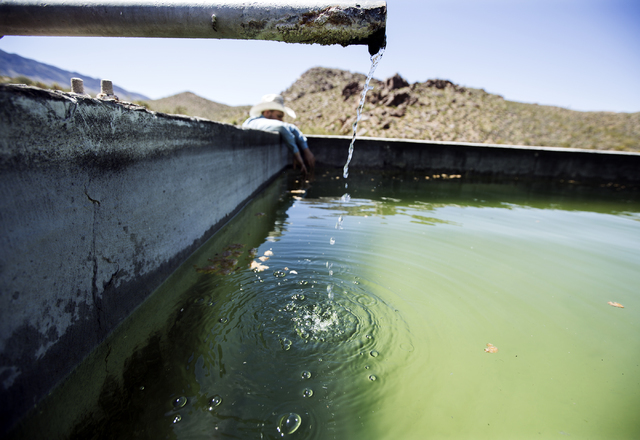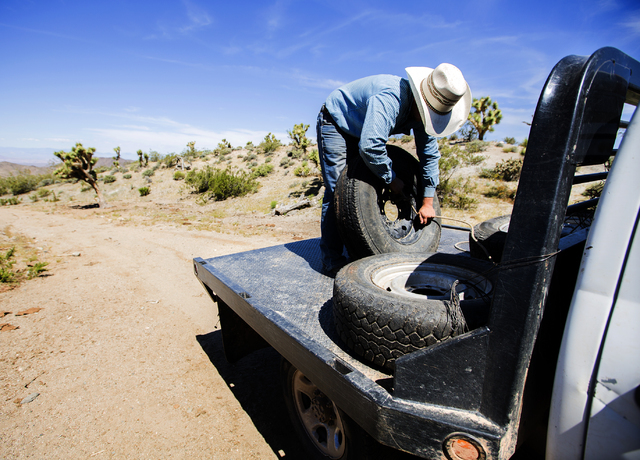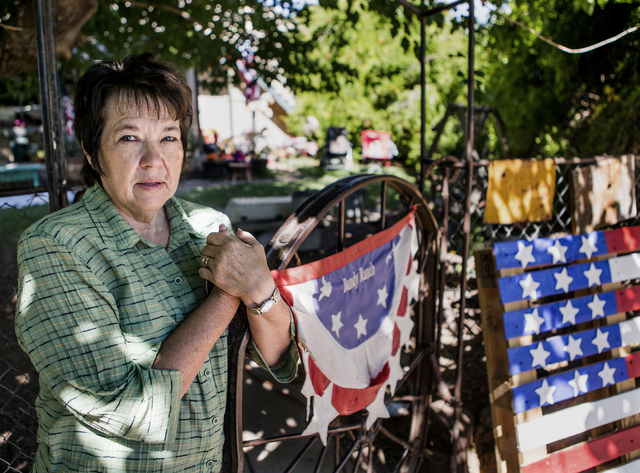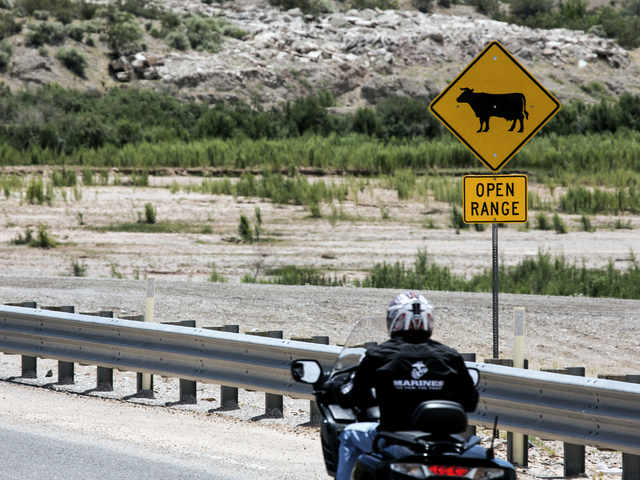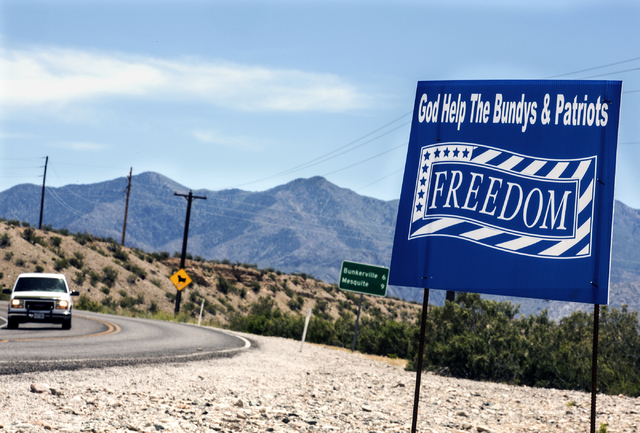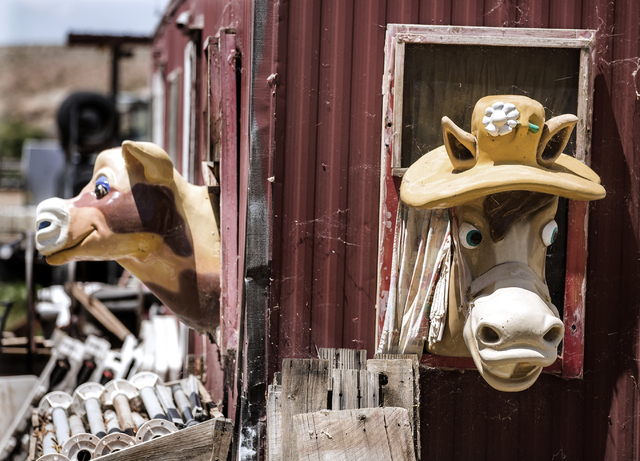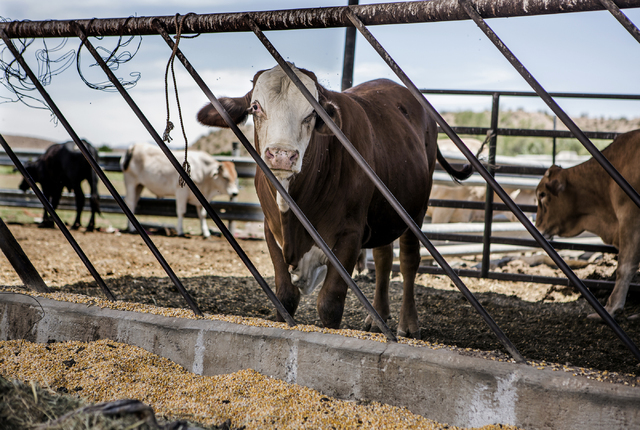 For a man federal authorities have described as rancher in name only, Cliven Bundy still sends a fair amount of cattle to market.
Since Bundy was arrested by the FBI on Feb. 10, his ranch has sold 117 cows, calves and steers to buyers and auction houses in Nevada, Utah and Wyoming, according to state brand inspection records.
That's more cattle than the Bundy Ranch sold all of last year but only about a third as much as the embattled livestock operation sold in 2014, the same year the U.S. Bureau of Land Management tried and failed to remove Bundy's "trespass cattle" from federal land where they have grazed without permission for more than 20 years.
WORKING THE RANCH, REGARDLESS
It seems the Bundys don't let much get in the way of the family business.
"We just went to ranchin'," Carol Bundy, Cliven's wife, said in a phone interview Friday.
Four days after the April 12, 2014, armed standoff that ended the BLM's court-ordered roundup, state records show Bundy sent 24 calves to Virgin, Utah. By the end of 2014, the rancher had sold 320 head of cattle from a herd that, by some estimates, includes more than 1,000 animals scattered across some 600,000 acres of land managed by the BLM and the National Park Service.
Carol Bundy insists their herd is much smaller than that, totaling no more than 500 animals and probably closer to 350 these days. The government, she said, invented the larger number to make them look bad.
The bulk of this year's livestock sales were recorded over two days in mid-April, when a state brand inspector signed off on the Bundy Ranch's plan to ship 52 calves to a livestock auction in Cedar City, Utah, and another 35 calves and three cows to a buyer in Nye County.
Flint Wright, animal industry administrator for Nevada Department of Agriculture, said his office is treating the Bundys the same way it always has: just like any other cattle operation in the state. Despite three different federal court orders regarding the ranch and its cows, Wright said, "we've not been instructed to do anything different."
Bundy, who turned 70 in jail earlier this year, is being held without bail at a federal detention center in Pahrump as he awaits trial on charges stemming from the 2014 standoff.
For several tense minutes that Saturday, federal law enforcement officers and anti-government protesters, many of them militia members, aimed weapons at each other before the BLM retreated, leaving Bundy and company to triumphantly liberate several hundred impounded cows.
NOT A TYPICAL RANCH
Most of the 19 defendants in the case face conspiracy, extortion, firearms and assault charges that could land them in prison for the rest of their lives. Several of them, including two of Bundy's sons, also face charges in connection with the armed occupation of the Malheur National Wildlife Refuge in Oregon early this year.
Bundy was on his way to the wildlife refuge when the FBI arrested him at the airport in Portland, Oregon.
Meanwhile, back home on the range, it's been business as usual. Or, authorities say, unusual.
Wright, who is also a seasoned cattleman, said that from what he has seen of it, Bundy Ranch is "not the normal agricultural operation."
Federal prosecutors have described it another way: "unconventional if not bizarre."
In its motion to keep Bundy in custody until his trial, the U.S. attorney's office wrote that the rancher's herd is largely left to "run wild" in the remote mountains and desert hemmed in by Lake Mead's Overton Arm and the Nevada-Arizona line.
"(Bundy) does not vaccinate or treat his cattle for disease; does not employ cowboys to control and herd them; does not manage or control breeding; has no knowledge of where all the cattle are located at any given time; rarely brands them before he captures them; and has to bait them into traps in order to gather them," federal prosecutors wrote. "Nor does he bring his cattle off the public lands in the off-season to feed them when the already sparse food supply in the desert is even scarcer."
Carol Bundy's response to that: What else would you expect from a bunch of government lawyers? She said they don't understand the ranching business or how to run livestock on open range, and she's "insulted" to hear them talk about her family's business like that.
Wright couldn't speak to the specifics of the Bundys' operation, but he said he was there during the BLM's failed roundup in 2014 to inspect some of the cows as they were brought off the range.
"They weren't in good shape," he said, though nothing he saw rose to the level of animal neglect.
David Stix Jr. is a lifelong rancher from Fernley and the president of the Nevada Cattlemen's Association.
He said that the Bundys aren't members of the association and he isn't familiar with their ranching operation, but he knows what the typical Nevada ranch looks like.
"Most of your family owned cattle operations have about 1,000 to 1,200 head of mother cows and try to harvest 800 to 1,000 head each year," Stix said.
All but a handful of Nevada ranches graze their livestock on federal land for at least part of the year.
Because of the climate here, Stix said, more acreage is required to raise a cow in Nevada than in other states with more water and natural forage. And the harsh desert environments of Southern Nevada require even more land for livestock to roam, he said.
WAITING ON A ROUNDUP
Since early May, conservation groups have been calling on the BLM to finally and permanently remove Bundy's cattle from public land they say is being damaged by unchecked grazing.
"Whatever vegetation the cattle eat is vegetation that is not available for desert tortoise and other native wildlife for nourishment or for cover from predators," said Rob Mrowka from the Center for Biological Diversity, one of nine conservation groups pressing the BLM for action.
"We recognize that the cattle roundup of 2014 failed due to real threats to agency personnel," said Travis Bruner, executive director of Western Watersheds Project. "Those 'threats' are now mostly imprisoned and awaiting trial, but the crimes against desert tortoise continue. The BLM cannot wait any longer to comply with the law."
But the BLM apparently has decided to wait.
In June, bureau officials announced plans to send personnel back into the vast expanse of federal land south of the Bundy Ranch after a two-year absence prompted by "safety and security concerns" in the wake of the 2014 standoff.
The agency is working on plans for several restoration projects in the area commonly known as Gold Butte. That work is expected to include restoring and protecting rock art and other cultural heritage sites, erasing scars left by off-road vehicles and putting up new signs to help guide visitors. That work will not include another cattle roundup, state BLM director John Ruhs said.
"As far as the livestock, we're kind of held by the (Department of Justice) from taking any action," he said.
Carol Bundy said she has noticed more government vehicles in the area lately. She said her family's plan is to keep on ranching.
Contact Henry Brean at hbrean@reviewjournal.com or 702-383-0350. Find @RefriedBrean on Twitter.
RELATED ITEMS
With older Bundys in jail, youngest son runs family ranch — PHOTOS