Judge releases Bunkerville rancher's son, Ryan Bundy, to halfway house
November 13, 2017 - 5:12 pm
Updated November 13, 2017 - 5:25 pm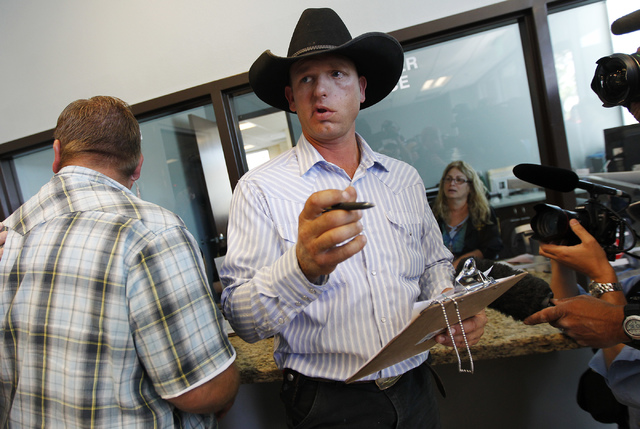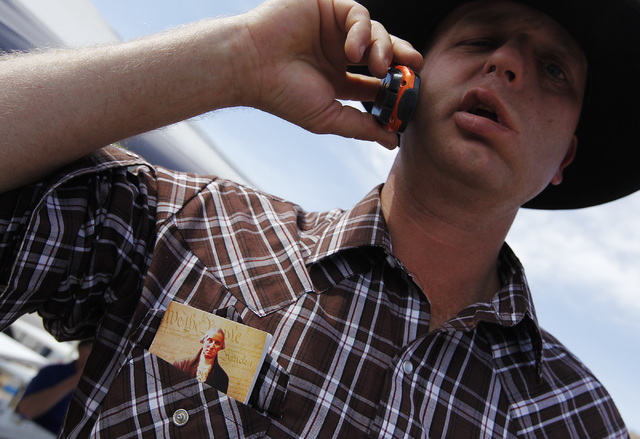 One of Cliven Bundy's sons was ordered released from a federal detention center on Monday, a day before opening statements were to begin in the trial of four men accused as leaders in the Bunkerville standoff.
U.S. District Judge Gloria Navarro agreed to release Ryan Bundy, who has been acting as his own attorney while behind bars for nearly two years, to a federal halfway house.
Navarro rejected a request for release from Ammon Bundy, another of the Gold Butte rancher's sons who is on trial.
Assistant U.S. Attorney Daniel Schiess told the judge that Ammon Bundy has been found guilty of 11 major violations while in custody between March and September.
His attorney, Dan Hill, argued that the violations included possession of evidence in his own case and covering up his face with a T-shirt to block light inside a jail cell.
Last week, the judge denied release for Cliven Bundy and fellow defendant Ryan Payne.
Another of the defendants still awaiting trial, Micah McGuire, is expected to enter a plea Tuesday morning, though details were not available Monday. Opening statements in the trial are scheduled to start after McGuire's hearing.
Each of the men face the potential of decades behind bars if convicted of conspiracy and other charges related to the 2014 armed standoff.
Contact David Ferrara at dferrara@reviewjournal.com or 702-380-1039. Follow @randompoker on Twitter.