Trial begins in Las Vegas for Cliven Bundy, sons
November 14, 2017 - 1:31 pm
Updated November 14, 2017 - 6:44 pm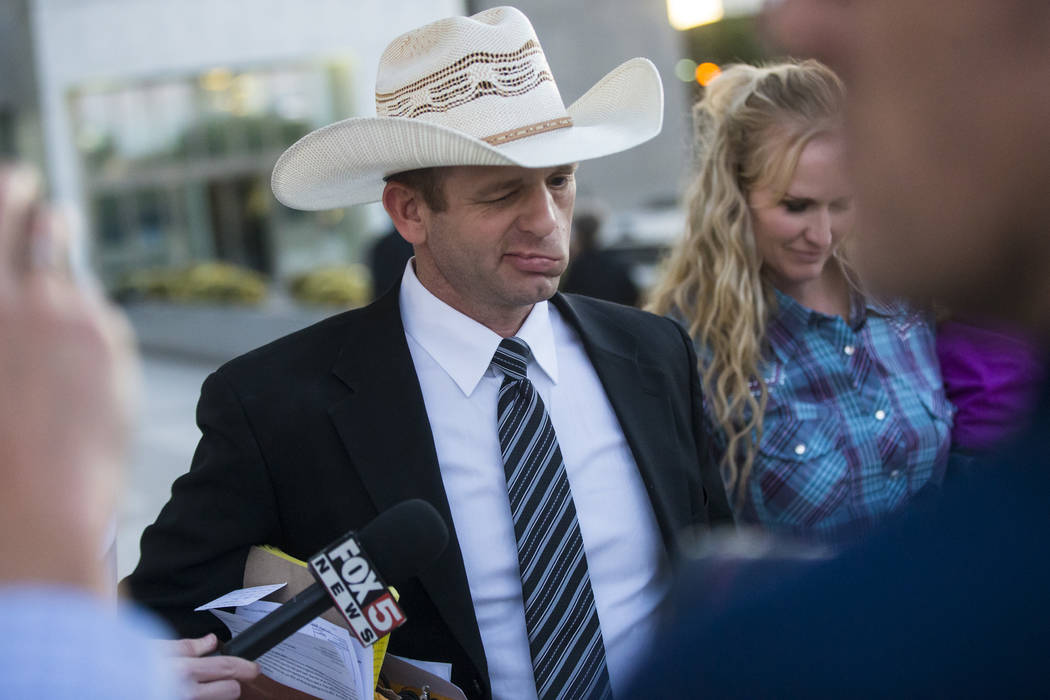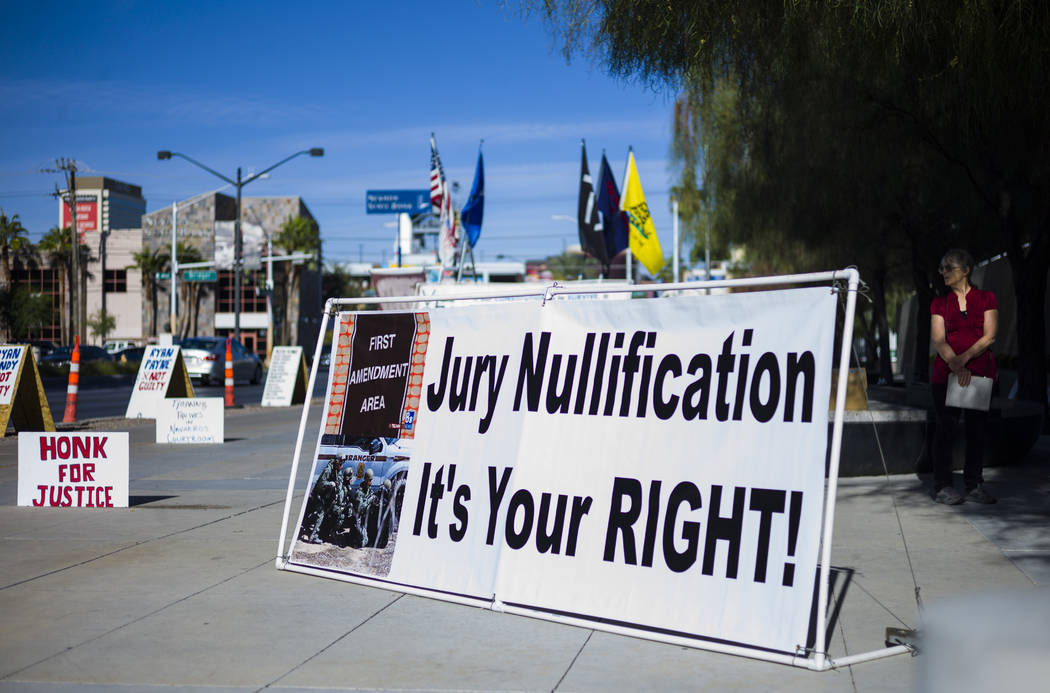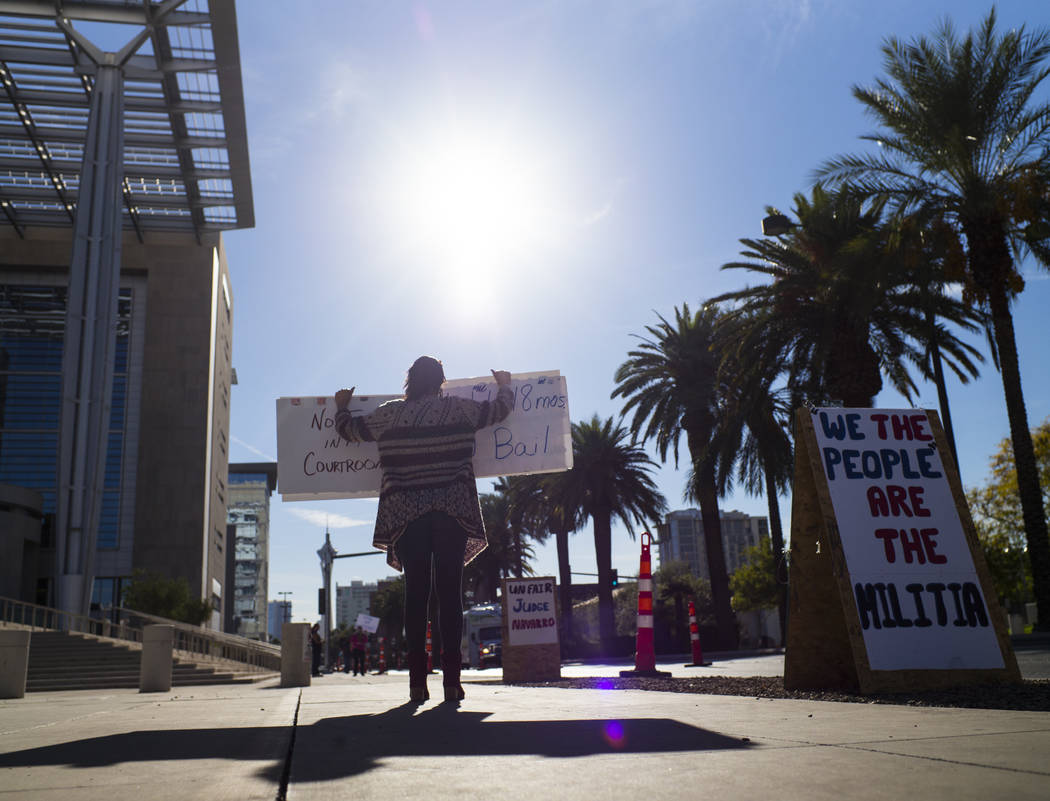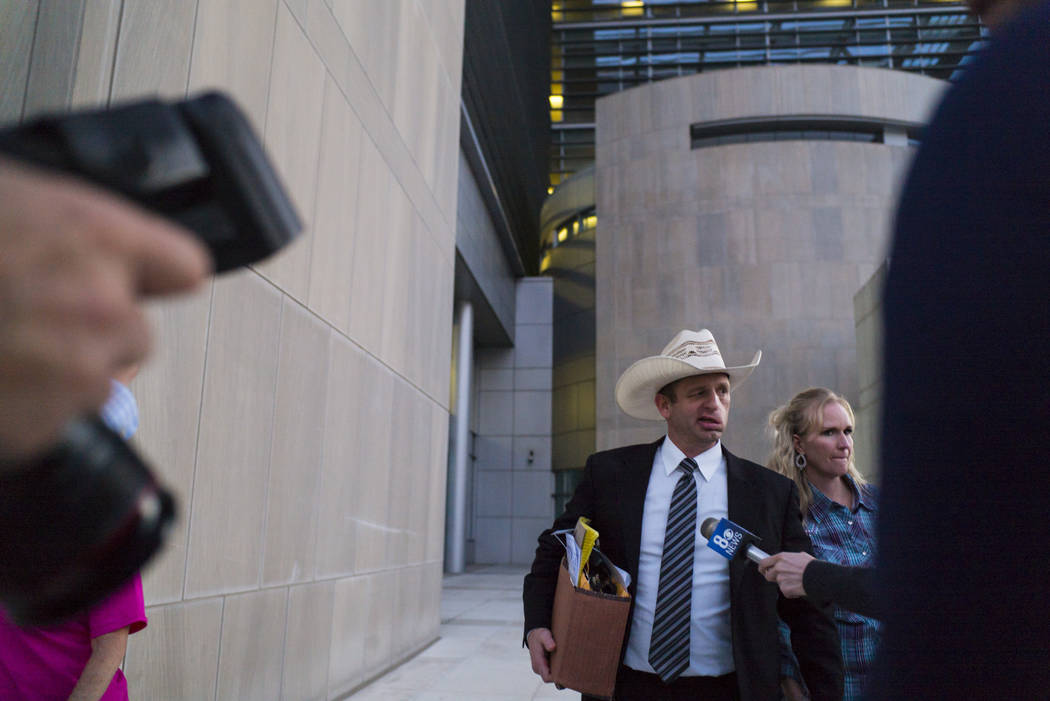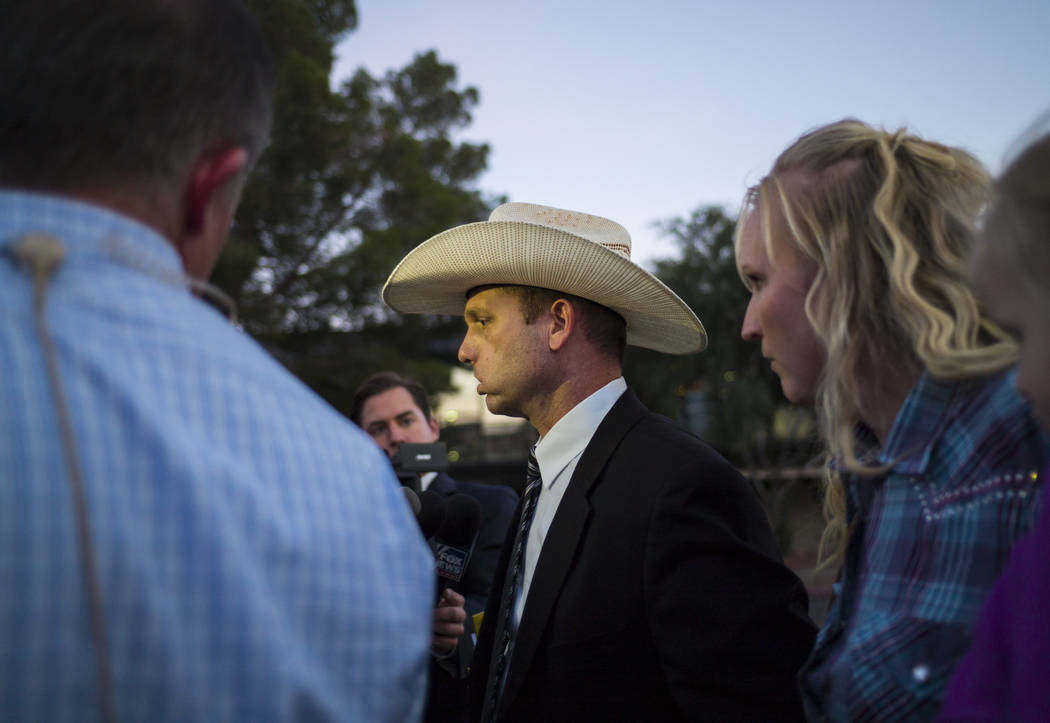 Cliven Bundy spent decades trying to negotiate peacefully with federal authorities before an armed standoff broke out in Bunkerville, his lawyer told jurors Tuesday during opening statements in a conspiracy trial for the recalcitrant Gold Butte rancher and three others.
In the early 1990s, when Bundy started protesting against the Bureau of Land Management, he was one of about 50 ranchers in Clark County, attorney Bret Whipple said.
"But because of BLM involvement, they've all been run off the range," the lawyer said.
He pointed at Bundy, the remaining "active rancher," seated in a red jail jumpsuit in a section of a federal courtroom alongside two of his sons and an independent militia organizer, each facing decades behind bars.
But Acting U.S. Attorney Steven Myhre said that in April 2014 Bundy and others conspired with a threat of violence to drive federal agents off public land in southeastern Nevada.
"They threatened, they intimidated and they interfered," Myhre told jurors during a roughly two-hour outline of the trial. "They threatened them to the point that they thought they would lose their lives and those with them would lose their lives."
Agents were trying to carry out a court order to round up Bundy's cattle. Prosecutors have said the rancher and two of his sons — Ammon and Ryan — organized the standoff, along with Ryan Payne, the militia man who lured hundreds from out of state.
The men face a series of charges, including assault on federal officers, extortion, obstruction of due administration of justice and conspiracy. The Las Vegas trial could stretch into February.
'He worked them up'
Myhre said Cliven Bundy hinted at violence even in the late 1990s, when he made references to standoffs with federal agents that ended in deaths, and continued to disobey court orders.
In April 2014, officers who arrived in Bunkerville "had every right to protect themselves and protect those they were guarding," Myhre said. "This case is about the use of violence and fear."
Even after Las Vegas police told Bundy that the federal agents had started to disperse, the rancher demanded they turn over their weapons and close down all federal parks, drawing cheers from people gathered outside his home.
"The demands were ridiculous," Myhre said. "He worked them up."
Ammon Bundy, who the prosecutor said took a leadership role in the standoff, called the agents "thugs," as armed militia protesters strutted the land with long guns. Some of the armed men pointed their rifles directly at agents less than 200 yards away, the prosecutor said.
"That's a very volatile, a very dangerous, a very violent situation," Myhre said.
In a show of further protest, Ammon Bundy also showed up to trial wearing a red jail jumpsuit, while Ryan Bundy, who was released Monday to a halfway house for the trial, wore a black suit and white shirt. Payne, who like Cliven and Ammon Bundy is being held in federal custody, wore a blue shirt with a gray American flag tie.
Inmates typically are allowed to wear civilian clothing to trial to avoid prejudicing the jury.
'In America it's OK to help'
Whipple told jurors that Cliven Bundy tried to pay grazing fees to Clark County, which he believed had control over the land. Over the years, penalties, fees and interest rose to more than $1 million in the eyes of the federal government, the lawyer said.
By 2012, Bundy had tried to work his grievances through the court system, media and even town hall meetings, "anyone who would listen," Whipple said. "For 25 years, it's always been peaceful. Mr. Bundy has always tried to proceed in a peaceful manner."
The lawyer directed jurors to federal agents and an FBI surveillance camera that hovered over the Bundy ranch. In April 2014, the armed protesters caused BLM officers to retreat. But those who had gathered in Mesquite to protest, Whipple said, encountered "quasi military, not folks returning cattle."
He flashed images of crowds of people gathered in the desert, some armed, others on horseback, and more in circles of prayer.
"They were there because in America it's OK to help," Whipple said. "What brought them there is what's in their heart and a desire to help their fellow man. That is not a crime."
One of the last images Whipple showed on an overhead projector: "The defendants did NOTHING wrong."
Before jurors entered the courtroom for opening statements, Micah McGuire, an Arizona man who became a member of Cliven Bundy's security detail during the standoff in Bunkerville, pleaded guilty to a conspiracy charge.
Contact David Ferrara at dferrara@reviewjournal.com or 702-380-1039. Follow @randompoker on Twitter.