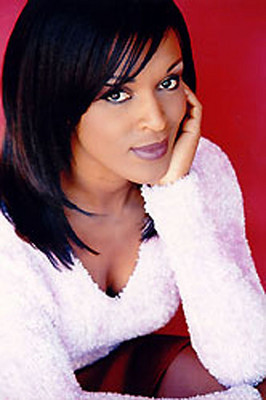 More drama has unfolded at the Miss USA pageant.
"Access Hollywood" host Billy Bush, after pulling out as co-host of the Miss USA event this Sunday, has made an about-face and is back in the fold.
Scrambling pageant organizers had brought in television personality Mark Walberg for rehearsals, only to hear back from Bush, who had cited stomach problems, that he was OK and ready to go.
Bush, first cousin of former President George W. Bush, will co-host with "My Name is Earl" star Nadine Velazquez.
Walberg's hosting experience includes "Antiques Roadshow," "Russian Roulette" and "The Moment of Truth."
Pageant judges will be Robert Earl, owner and co-chairman of Planet Hollywood Resort & Casino; Shandi Finnessey, Miss USA 2004 and TV presenter; Willie Geist, co-host of MSNBC's "Morning Joe;" Brian Graden, president of entertainment, MTV Networks Music Channels; "Days of our Lives" star Shelley Hennig; celebrity blogger Perez Hilton; KVBC-TV, Channel 3 entertainment reporter Alicia Jacobs; Claudia Jordan, "Deal or No Deal" model and former star of "The Celebrity Apprentice 2"; John Miller, chief marketing officer, NBC Universal; Kelly Monaco, season one celebrity winner of "Dancing With the Stars,"; Kenan Thompson, comedian and cast member of "Saturday Night Live;" and Eric Trump, executive vice president, development and acquisitions of The Trump Organization.
THE SCENE AND HEARD
Playboy's May edition will include Las Vegas native Alicia Taylor in a "Women of Wall Street" pictorial, according to a press release. She is in the running for the new Bravo series, "Real Housewives of Las Vegas," the release said. Taylor has worked in the lending and finance industry for almost 20 years and founded Mortgage Solutions LLC in 2004. She is a Rancho High School graduate and received a degree in business management from UNLV. …
A May 2 benefit concert will be held for Las Vegas celebrity impersonator Trina Johnson-Finn, who has been jailed in South America more than six weeks. Johnny Stuart, longtime operator of "Legends In Concert," is allowing the event to be held at his Legends Ranch. It will be held from noon to 8 p.m. Johnson-Finn goes on trial in early May on charges of fraudulently performing as Toni Braxton in Suriname. …
Kanye West is reporting on his Web site that he's been working on a song with The Killers' Brandon Flowers and actor Jared Leto. West said he was in his studio collaborating with Leto, who fronts "30 Seconds to Mars," when Flowers stopped in to say hello. …
Marklen Kennedy, former vice president of customer development with Light Group properties in Las Vegas and New York City, has joined Tao Beach (Venetian) as director of VIP marketing.
SIGHTINGS
At The Killers concert at the new Joint (Hard Rock Hotel) on Friday: Andre Agassi and Steffi Graf, Owen Wilson and Stephen Dorff. … Mark Stoermer of The Killers, drinking Coronas at Blush Boutique Nightclub (Wynn) after rehearsals on Thursday. … CNN's "Moneyline" host Lou Dobbs, doing his weekday radio show out of KNUU-AM, 970 on Thursday and Friday. He's in town with his wife, Debi, to watch their daughter Hillary compete in FEI World Cup Jumping and Dressage at the Thomas & Mack Center. … The Food Network's Guy Fieri, dining at Simon at Palms Place on Thursday after a being honored at the Bubblicious champagne festival at Rain nightclub (Palms) with Palms owner George Maloof and former National Foodball League quarterback Glenn Carano. Also at Bubblicious: Carano's daughter, Gina, a professional mixed martial arts standout. She's "Crush" on "American Gladiators." … Michael Flatley, who made a fortune as creator of "Riverdance," "Lord of the Dance"and "Celtic Tiger," spotted at Capital Grille (Fashion Show Mall) on Friday, having a long lunch with Las Vegas dealmaker Jack Wishna. Flatley has hinted for years that he was opening a hotel-casino in Las Vegas. … Five-time Wimbledon and six-time French Open champ Bjorn Borg, among the field of the weeklong World Poker Tour event, which begins today at Bellagio. … From noon to 7 p.m. today: Top X Games skateboard and BMX athletes in the world will be performing and signing autographs at the launch of Journeys Backyard Barbecue at the Galleria Mall. Among the standouts: Bucky Lasek, Dennis McCoy, Steve Caballero; Omar Hassan; Christian Hosoi; and Rob Lorifice.
THE PUNCH LINE
"The new Yankee Stadium opens today. It's got luxury suites, gourmet restaurants, VIP steroid lounge." – Craig Ferguson
Norm Clarke can be reached at (702) 383-0244 or norm@reviewjournal.com. Find additional sightings and more online at www.normclarke.com.