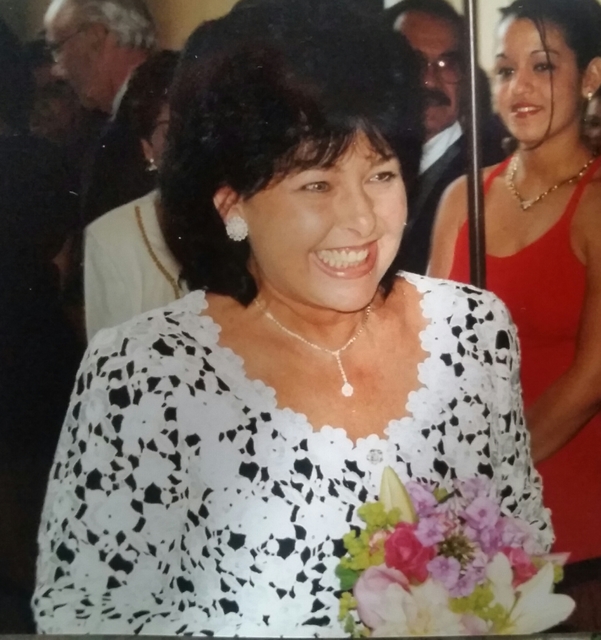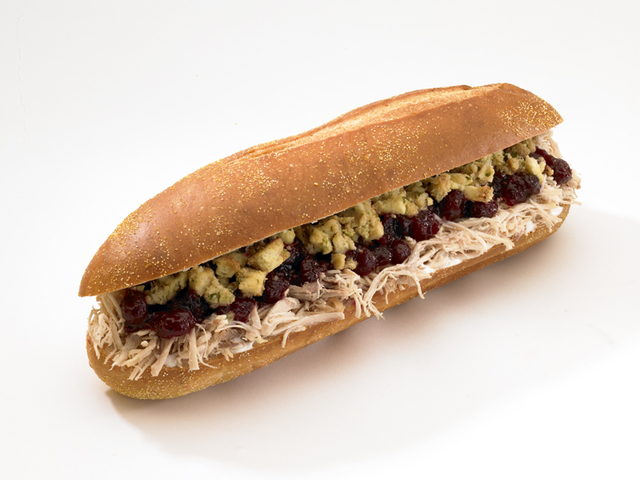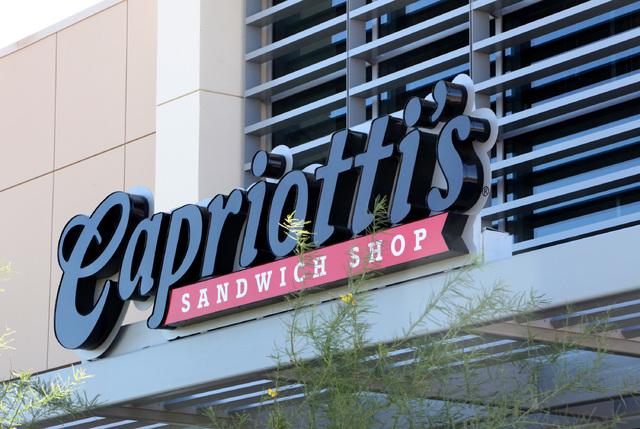 Capriotti's Sandwich Shop founder Lois Margolet, who created the iconic Bobbie and many other sandwiches while building a nationwide brand, died of lung cancer in Las Vegas early Thursday morning. She was 68.
Margolet was not yet 30 when she quit her job in 1976 and started Capriotti's in the Little Italy section of Wilmington, Delaware, where she'd grown up. She named the business for her grandfather, Philip Capriotti, an avid cook, and was joined in the business in its earliest days by her brother, Alan.
"Her foresight was so far ahead of the curve," said Ashley Morris, CEO of the Las Vegas-based company. "Forty years ago, she decided that processed turkey and processed beef were not the way to do it; fresh whole turkeys and homemade meatballs were." Whole turkeys still are roasted each day in each of the company's more than 100 locations in 18 states, Morris said.
But Capriotti's wasn't an instant hit.
"In the very beginning, there were times that she was forced to go out and get second jobs — side jobs — to make sure she had enough money to keep the business going," Morris said. "She put a lot of heart and soul into it."
She also was known for helping employees financially and otherwise, especially in times of need.
The second and third Capriotti's locations opened in New Castle and Newark, Delaware, by the late '80s. The Margolets started franchising in 1991. The first outlet in Las Vegas, where Margolet vacationed, opened in April 1993. The shop, at 322 W. Sahara Ave., is still in operation more than 23 years later.
Morris became familiar with the brand as a student at the University of Nevada, Las Vegas.
"My love of the food turned into a passion for the business, and in 2004 we opened our first franchise," he said, referring also to business partner Jason Smylie. They bought the company in 2008.
Morris said Margolet created the Bobbie — turkey with cranberry sauce, stuffing and mayo on a sub bun — in the spirit of a sandwich her Aunt Bobbie used to serve on the day after Thanksgiving.
"She had loved that sandwich for so long and she had the capability to put that sandwich on the menu, for a limited time at the holidays," Morris said. "It was such a great success that they couldn't take it off the menu."
The Bobbie has been widely copied by other chains and independent sandwich shops across the country.
"Imitation is the sincerest form of flattery, right?" he said. "At the end of the day, they can't do it as well as we can do it because of the quality of our ingredients and the fact that we roast whole turkeys in-house."
Not as widely known is how Margolet created the Cran Slam Club, which is turkey, ham, cranberry sauce, lettuce and mayo on white or whole wheat sliced bread.
"Essentially," Morris said, "Lois could not decide whether she wanted a ham sandwich or a Bobbie one evening. She decided why not try a little of both? She invited people to try it and it became a staple on the menu."
Morris said the reason Capriotti's always has offered meat-substitute sandwiches is that Alan Margolet is a vegetarian. The company started with vegetarian turkey and a vegetarian cheeseburger and now offers five choices.
He said he thinks the decision to sell the company (Margolet did retain two locations in Delaware) was difficult.
"I remember thinking it was very important to her to find somebody who would continue her vision and keep the family values, passion and integrity of the brand," he said.
Morris said Margolet's achievement is particularly notable considering that she started the company in the '70s, when there were fewer women in business.
"It's incredibly difficult to have a vision and build a company that becomes a national brand," he said. "Very, very few companies are able to do that. The fact of the matter is, she did it; she did it with passion, vision and foresight to future trends. I'm honored and privileged that I'm able to continue the wonderful company she built. None of it is possible without her."
Margolet was not married and had no children. Services, which have not been announced, reportedly will be in Delaware.
Contact Heidi Knapp Rinella at Hrinella@reviewjournal.com. Find more of her stories at www.reviewjournal.com, and follow @HKRinella on Twitter.