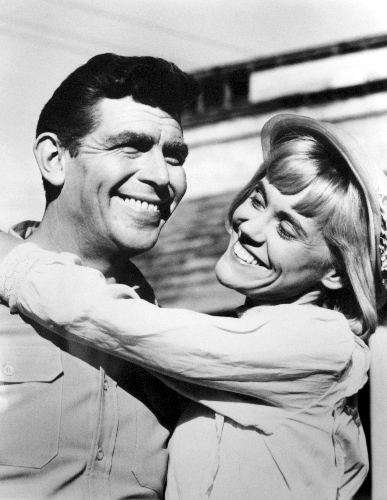 Former teen idol David Cassidy has worn out his welcome at the South Point hotel-casino after a meltdown Sunday during his tribute to Davy Jones .
Cassidy, 62, won't be invited back, said Roy Jernigan, who books acts for the property.
An estimated 50 to 60 people walked out of the show, with many requesting refunds, after Cassidy's shaky and at times testy outing.
The former breakout star of "The Partridge Family" had trouble remembering the words to his songs and at times scolded the audience, according to a number of show-goers who contacted the Review-Journal.
"I've never seen as horrendous a show," David McNott said. He said Cassidy sang nine to 10 songs in 90 minutes and rambled on and on about this being a "tribute" to Jones, clearly not realizing that he was repeating the same thing "over … and over … and over."
McNott added that when a woman in the audience said, "David, we just want to hear you sing your songs," Cassidy pointedly told her "and the rest of the audience that our job was to just clap (he sarcastically showed us all how to clap) and otherwise 'SHUT UP!!' "
During a stint on the drums, he lost a drumstick and told the crowd he fell off the drum chair the night before, according to McNott.
"The other musicians had to tell him what song he was singing next, and at one point he said, 'Thanks. I almost sang the same three songs again.' "
Cassidy headlined here in the MGM Grand production "EFX" in the 1990s and later teamed up with Sheena Easton in "At the Copa" at the Rio.
PUPPY LOVE
The last time Las Vegas resident Maggie Mancuso saw TV icon Andy Griffith, he couldn't resist a joke about her character's amorous advances on "The Andy Griffith Show."
Griffith, who died Tuesday at the age of 86, and Mancuso were at a reunion of the show in 2004.
Mancuso played Charlene Darling, a hillbilly girl who had a raging crush on Griffith's folksy character, Sheriff Andy Taylor.
"He told me he named his golden lab puppy after me. He said, 'Margaret, I named her Charlene because she was all over me.'
"It's a big loss. He was good for this country," said Mancuso, who went by Maggie Peterson while on the show's cast .
She was an opening singing act during Griffith's headlining days that included Las Vegas. In 1968 in Lake Tahoe, she met her future husband, Gus Mancuso, a longtime Las Vegas jazz musician.
THE SCENE AND HEARD
For years, NFL Hall of Famer Al Davis celebrated his Fourth of July birthday in Las Vegas. His friends and family continue the tradition today, on what would have been his 83rd birthday. It was often held at Piero's Italian Cuisine, but the restaurant is closed for the holiday. Davis died Oct. 8 at age 82.
SIGHTINGS
Food Network star Alton Brown, visiting Penn & Teller (Rio) on Sunday night. … Martin Short, backstage with Terry Fator and Fator's wife, Taylor Makakoa, on Saturday.
THE PUNCH LINE
"Oh, you're just full of fun today, aren't you? Why don't we go up to the old people's home and wax the steps?" – An angry deputy Barney Fife, played by Don Knotts, in an episode of "The Andy Griffith Show."
Norm Clarke can be reached at 702-383-0244 or norm@reviewjournal.com. Find additional sightings and more online at www.normclarke.com. Follow Norm on Twitter @Norm_Clarke.