Causes in deaths of two EDC participants remain unclear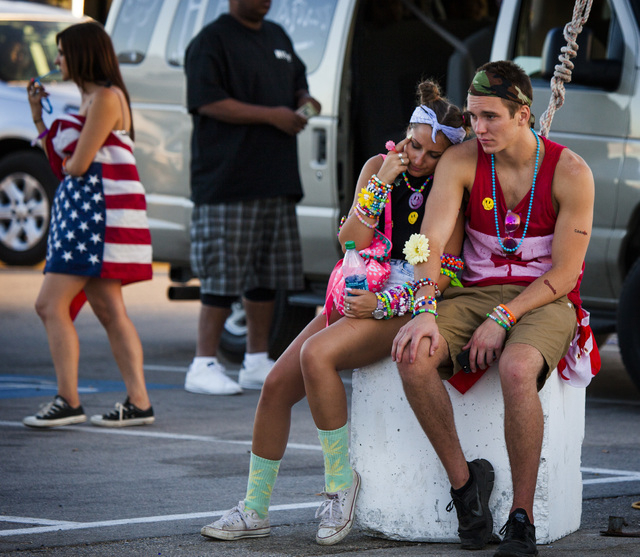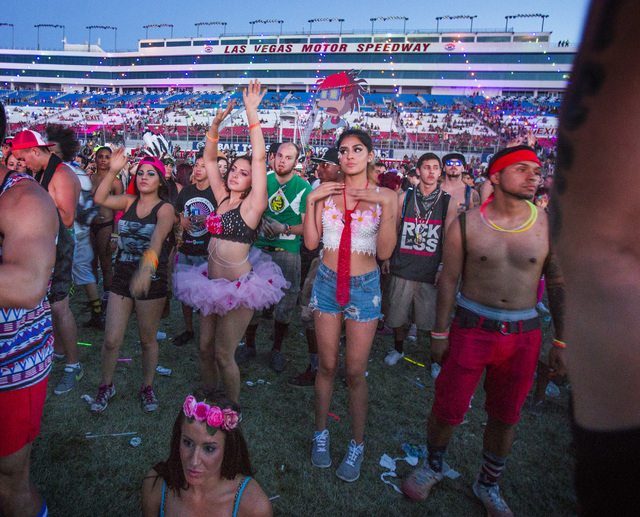 After a frenetic weekend of neon clothing, flashing lights and electronic dance music, the Electric Daisy Carnival ended with relatively few arrests Monday morning.
But there were at least two deaths of EDC participants this year.
Anthony Anaya, 25, of Everett, Wash., died just before 11 p.m. on Saturday after attending the festival, according to The Associated Press. Anaya was staying at the Vdara hotel on the Strip. He died at Spring Valley Hospital Medical Center.
Authorities said Anaya attended the festival, but the circumstances behind his death have not been determined. Insomniac Productions declined to comment on the matter, and Las Vegas police said they are not looking into the incident.
A second death that occurred Saturday morning had a direct link to EDC.
Montgomery Tsang, 24, of San Leandro, Calif., collapsed at the Las Vegas Motor Speedway while leaving the festival Saturday morning. He died at a hospital.
The Clark County coroner's office had not yet determined a cause of death for Anaya or Tsang. Toxicology tests will take six to eight weeks.
Each night, the event averaged about 134,000 attendees, according to festival organizers Insomniac Productions, and throughout the weekend 136 people were kicked out for undisclosed reasons.
There were 27 misdemeanor citations, 48 misdemeanor arrests and 73 felony narcotics arrests, according to numbers provided by Las Vegas police. There were 794 medical calls, and 25 of those people had to be taken to hospitals.
The number of serious incidents was on par with past EDC events.
Organizers moved the festival to the Las Vegas Motor Speedway in 2011 after a 15-year-old girl overdosed on the club drug Ecstasy and died in 2010 at the Los Angeles Memorial Coliseum.
In 2012, a 22-year-old pre-med student at the University of Arizona, Emily McCaughan, experienced paranoid delusions after taking the club drug Ecstasy at EDC and died after she fell from her Strip hotel room's window.
That same year, 31-year-old Olivier Hennessy, from Florida, was hit by a truck as he left the festival.
He remained in critical condition for almost a week before he died.
Contact Wesley Juhl at wjuhl@reviewjournal.com and 702-383-0381. Follow @WesJuhl on Twitter.
See all of our coverage of the 2014 edition of the Electric Daisy Carnival.