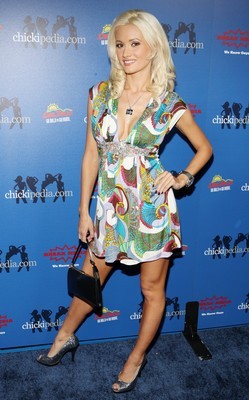 When comedian Ron White performs Friday and Saturday at The Mirage, he'll be showing up as a low-level criminal suspect.
I was talking with him on the phone Monday when he dropped this in my ear: "You saw my drug bust the other day, didn't you?"
No, I did not. I must have missed the news on Sept. 11, the day after White — the funniest of the "Blue Collar" stand-ups — got arrested by Vero Beach police in Florida. He was carrying just enough for "a little skinny twisted-up joint," he says.
"They pulled me off of my jet, handcuffed me and put me in a cop car and took me to jail — over seven-eighths of a gram of medical marijuana that I have a prescription for."
Wait, what's his "medical" condition?
"Uh, air sickness," White says/jokes. "Whenever I got my prescription, the doctor said, 'Do you have any symptoms that you feel like marijuana alleviates?'" White told the doc: "I get bummed when I run out of weed. Marijuana cures that. I mean, just like that!"
But that's in California, where White lives. In Florida, "I didn't even know they had laws," he says.
"This was three drug agents and a drug dog. I thought they would apologize and give me my weed back. Turns out I was wrong."
White says a disgruntled ex-employee — comedians have employees? — calls cops when White lands in places.
"It really does waste resources. Those cops that arrested me drove by three meth labs and a dead hooker just to get to the airport."
White spent two hours in jail. The maximum sentence for the first-degree misdemeanor: a year in jail and a $1,000 fine. He's working on a plea.
"They want to give me 200 hours community service, but I go on USO tours, I do hurricane relief benefits, I do shows in (military) bases all over the place, I do charities for wounded soldiers. I do my (expletive) community service. I don't need to be told to do it."
THE STATE OF PAID CELEBRITY APPEARANCES
You would be wrong to think nightclubs would stop paying celebrities for red carpet appearances in our gimpy economy. You have to spend money to make money. The only thing is, there are fewer big names lately.
Demand is a case-by-case basis. Carmen Electra and Cindy Margolis remain top sellers, while Kim Kardashian asks for a pricey $25,000 to $30,000.
"I book her, but I don't have a lot of buyers at that dollar," celebrity booker Mike Esterman says.
Frequent Vegas celeb Mario Lopez fetches $20,000 because he's known now for TV's "Extra" and "Dancing With the Stars" and for being People magazine's "Hottest Bachelor." He entices women clubbers, which lures in men to buy them drinks.
Top trendsters are reality show performers, including non-leads. At Esterman.com, you can spot seriously hot properties Holly Madison of "The Girls Next Door" and Bret Michaels of "Rock of Love." But even "Rock of Love" players Daisy De La Hoya and Big John get booked because people in the age range of 18 to 35 follow their lives on TV and relate.
"They're A-listers" to clubbers, especially in Wisconsin and Chicago, Esterman says of reality stars. "They look at it as: 'We have a celebrity in town.' … I don't need to have an Eva Longoria to have that effect."
Congratulations, Midwest.
WHAT'S IN A NAME?
Wealthy types in Dubai have been working on a deal to name some residential towers for Paris Hilton. Esterman tells me Hilton would earn about $2 million, depending on tower sales.
"A ribbon cutting is her only appearance, and they get the rights to her name" for the towers, he says.
It's a hard-knock life.
Doug Elfman's column appears Sundays, Mondays, Tuesdays and Fridays. Contact him at 702-383-0391 or delfman@reviewjournal.com. Send tips and comments via reviewjournal.com/elfman.