Construction to resume on new Mountain's Edge park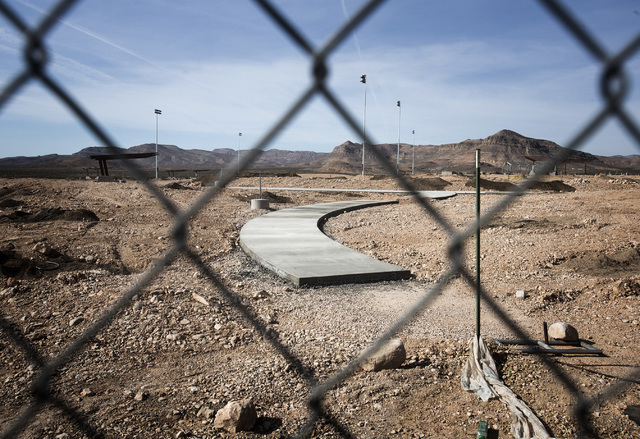 Construction work on a county park that was delayed by a Bureau of Land Management order can resume, BLM and Clark County officials said Monday.
The county first broke ground on the 220-acre Mountain's Edge Regional Park in April 2013, and BLM officials attended the groundbreaking ceremony. The park is between Buffalo and Durango drives on Mountain's Edge Parkway.
The BLM's March 19 order for work to cease was largely about paperwork and red tape. The park is located on public land the county leased in 2002. The 10-year lease expired in 2012, and as a result, the BLM found that the project needed to be listed under the current biological opinion, according to its order. Biological opinions are required to renew leases.
The park is in the district of County Commissioner Susan Brager, who pushed to have the matter resolved quickly.
The March notice from the BLM gave the county 30 days to respond — which happened sooner.
The park is being built with about $8 million in funding from the federal Southern Nevada Public Land Management Act.
The park will include about 1.5 miles of walking trails, 15 acres of playgrounds, picnic structures, parking and play areas.
Contact Ben Botkin at bbotkin@reviewjournal.com or 702-405-9781. Find him on Twitter: @BenBotkin1.