Coroner's office can't keep death records secret, judge rules
September 28, 2017 - 4:51 pm
Updated September 28, 2017 - 5:51 pm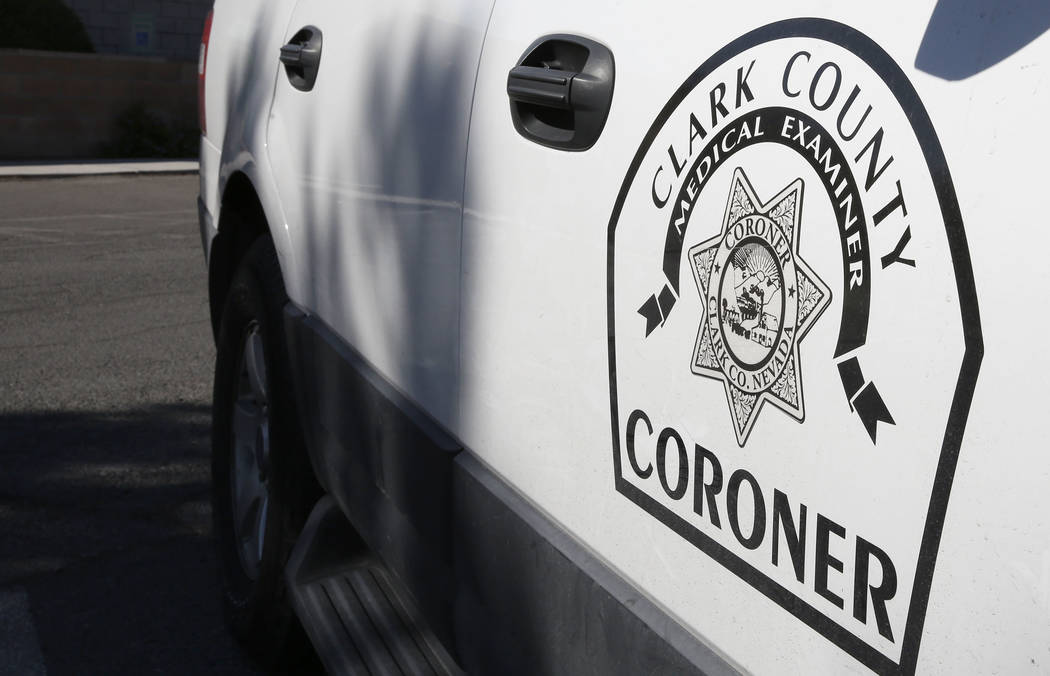 Autopsy reports are public records in Nevada, a Clark County District Court judge ruled Thursday, providing new transparency in cases of suspicious deaths.
District Judge Jim Crockett rejected all arguments by the Clark County district attorney's office, which was representing the coroner in a lawsuit brought by the Las Vegas Review-Journal.
"I found the legal arguments insufficient to justify withholding the information," he told Clark County Deputy District Attorney Laura C. Rehfeldt.
The Review-Journal filed a lawsuit in July for autopsy records after the coroner refused to provide reports of recent deaths. The newspaper's attorneys, Maggie McLetchie and Alina Shell, argued that Nevada's Public Records Act requires governments to release the documents.
The district attorney's office argued officials could withhold or redact the records based on a 1982 attorney general's opinion. The county also said state law prohibits the release of records reviewed by oversight committees.
"Nevada governments are wasting taxpayer dollars fighting the plain language of the state's Public Records Act," Review-Journal Editor in Chief Keith Moyer said. "Thursday's ruling makes it clear — again — that government records are presumed to be open and cannot be hidden from scrutiny because bureaucrats want the public kept in the dark. Governments must follow the law. The Review-Journal will aggressively litigate baseless refusals to release public records. And, as we did Thursday, we'll win."
Review-Journal Managing Editor Glenn Cook said the records are key to understanding the work of crime investigators.
"Some Review-Journal readers might take offense to the newspaper's request for autopsy records," Cook said. "But coroner's records are immensely important to the state's justice system and the accountability of police and numerous other government agencies. Autopsy records, which are public records across the country, will answer important questions about drug abuse, child abuse and other issues in our region."
Crockett dismissed the county's arguments that state law requires records reviewed by outside committees to remain private.
Crockett said the attorney general's opinion, which suggested coroners balance privacy and transparency, does not overrule laws that say all records are public unless there is a specific exemption.
Crockett ruled the county could not charge fees for their attorneys to review or redact the public documents, limiting costs to 50 cents per page or $15 per electronic disc.
The Review-Journal will seek reimbursement from the county for legal fees because the coroner improperly withheld the records, McLetchie said.
The county has 30 days to appeal the verdict after the order is completed. Without an appeal, the county will have to produce all the requested records by Dec. 28, Crockett ordered.
Rehfeldt did not know if the county would appeal.
"We're going to have to talk about it," she told McLetchie and Shell after Thursday's hearing.
Contact Arthur Kane at akane@reviewjournal.com. Follow @ArthurMKane on Twitter.