Couple arrested in neglect, abuse of an infant girl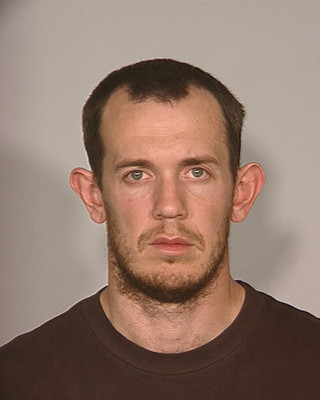 A Las Vegas couple was arrested Thursday after their 4-month-old girl was found malnourished and with multiple rib fractures.
Jennifer L. Frisbie and Kyle J. Frisbie, both 28, are being charged with child neglect with substantial bodily harm and being held on $20,000 bail. Kyle Frisbie is also being charged with child abuse with substantial bodily harm.
Roommates of the couple recounted to Las Vegas police instances where the girl, Alexius Frisbie, was rarely fed and was shaken or covered with a blanket to keep her quiet while the couple slept.
One of the roommates, 24-year-old Danielle Gill, told police that on Wednesday morning she saw Kyle Frisbie grab the girl's head and "snapped it backwards, making her head touch her back," according to the couple's arrest report.
"Kyle then straightened her out again, but Alexius continued to cry," the report continues. "Kyle then slammed Alexius down on the couch."
Gill tried to feed the girl once the couple had left the house, but the girl began vomiting stomach acid and a small amount of blood intermittently for about five hours, according to the report.
Gill then called a friend, who called police. Alexius was taken to Sunrise Hospital and Medical Center for treatment and was placed in protective custody, according to authorities.
Jennifer Frisbie told police that she had never seen her husband abuse the child and that she fed the child regularly, according to the report.
Kyle Frisbie told investigators that he would shake the baby out of frustration and "accused" his daughter of deliberately kicking him when he was changing her diaper, according to the report. He said his daughter was malnourished because she was "anorexic."
Contact reporter Lawrence Mower at lmower@reviewjournal.com or 702-383-0440.