Cousins line up on opposite sides of cattle dispute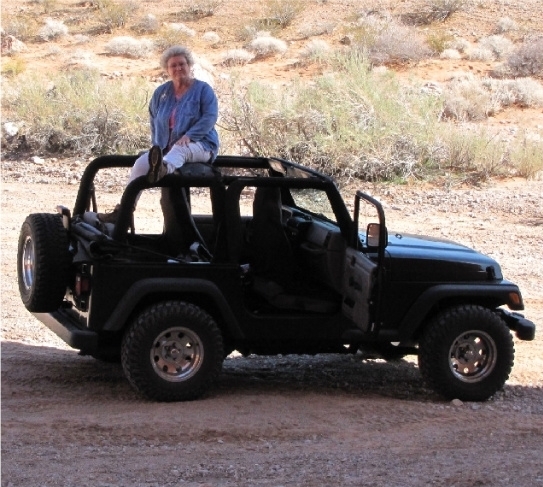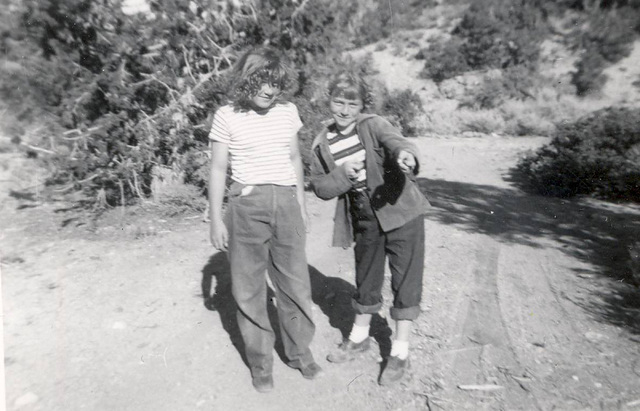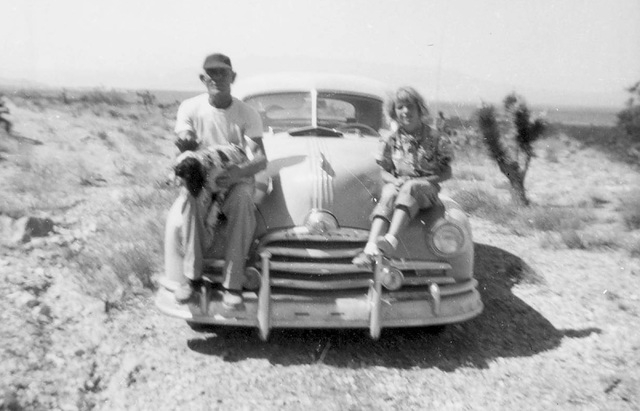 When the first of Cliven Bundy's cows is removed from federal land 80 miles northeast of Las Vegas, conservationists like Terri Robertson will have reason to celebrate.
To Robertson, protecting the area known as Gold Butte is personal.
"I have made it my mission on this Earth to save my father's favorite places, and Gold Butte is one of them," the 70-year-old said.
But that's not the only reason the issue hits home for her. Robertson also happens to be Bundy's cousin.
She said her grandmother and his grandfather were brother and sister. Robertson said that when she was a child, her father took her along once or twice when he went to Mesquite to visit Bundy's mother, but she doesn't recall meeting the embattled Bunkerville rancher until about 15 years ago.
They've only had a handful of interactions, and all of them have come at public meetings concerning Gold Butte, she said.
"This is more like the city cousin and the country cousin having a fight," she said. "I don't have anything to do with him, and he doesn't have anything to do with me."
That's why she didn't hesitate to add her name to a letter sent last week by a coalition of environmental groups urging local officials to support the Bureau of Land Management's roundup of Bundy's cattle.
Robertson has long advocated for removal of the livestock her distant cousin left to roam across a 90-mile swath of public land in northeast Clark County 20 years after he quit paying federal grazing fees. She and others want to see Gold Butte's 350,000 acres of rugged mountains, yucca forests, sandstone ridges and ancient rock art designated as a national conservation area.
Bundy refuses to recognize the federal government's authority over the land, which he considers his ranch, though he doesn't own it. He has promised to do whatever it takes to protect his cattle — and the rights of "we the people" of Clark County — from federal interference.
"He's just in a world of his own. I don't think he's working on all four cylinders," Robertson said.
Federal authorities have temporarily closed almost 600,000 acres of public land surrounding Bundy's 160-acre property near Bunkerville as they try to collect at least 500 cattle from the area. The operation is expected to cost at least $1 million and last perhaps until mid-May.
Hillerie Patton, spokeswoman for the BLM in Nevada, said the roundup was not yet underway, so no cows had been collected as of Wednesday.
In their letter to the Clark County Commission and Nevada's congressional delegation, Robertson and her fellow conservationists rail against "the blatant trespass grazing that has been occurring and its devastating impacts on vegetation, rare species, riparian areas, cultural resources and the area's ability to recover from the impacts of wildfires."
"We are appalled that this damage has gone on for over two decades without adequate and proper response from federal, state and local officials," the letter states.
Robertson said she feels bad for the cattle, which have to roam for miles to find enough food and are often reduced to skin and bones after a bad winter on the range.
Bundy's response: His city-raised cousin doesn't know what she's talking about.
He said his cows are well-conditioned for life in the desert. The beef they produce isn't certified as organic, but it qualifies for certification, Bundy said. "My cattle are the kind of cattle people look for at Whole Foods."
When asked about Robertson, Bundy had trouble remembering who she was at first. Then he recalled crossing her path at public lands meetings over the years.
"I get after her every time I see her," he said.
As far as he's concerned, his cousin has forgotten her roots. He said the people from whom they draw their family ties "made their living grazing up here."
But Robertson said that's all in the past, or she hopes it will be soon. Until it is, she plans keep fighting. Bundy does too.
It's one thing these cousins have in common.