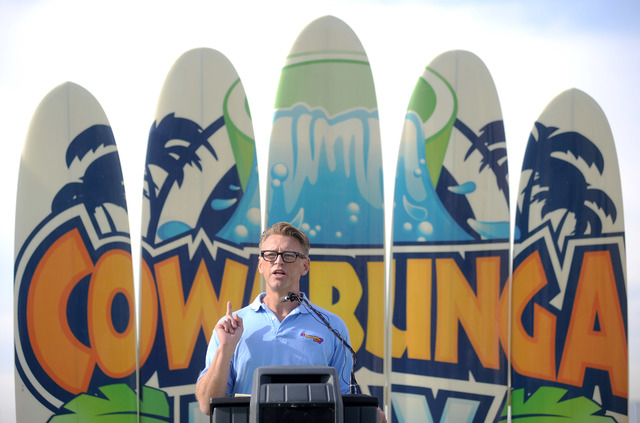 The dirt is moving again on construction of the Cowabunga Bay Water Park in Henderson with a planned opening of May 24.
The project sits on 23 acres near Galleria Drive and Gibson Road and will have nearly 25 water attractions. The park plans to hire nearly 300 employees beginning March 3.
When opened, Cowabunga Bay will be the second large water park to open in the Las Vegas Valley in the past 12 months. Wet 'n' Wild opened to the public on 41 acres in the southwest part of the valley in May.
The $23 million water park broke ground in December 2012 with plans for a Memorial Day opening. However, construction problems, including the delay in having the steel structures supporting the slides delivered, forced the project to be pushed back to this year.
The property was then sold in August to Utah businessman Tom Welch for $2.3 million, half of what was paid by the original developers in September 2012.
Contact reporter Arnold M. Knightly at aknightly@reviewjournal.com or 702-224-5524. Follow him on Twitter @KnightlyGrind