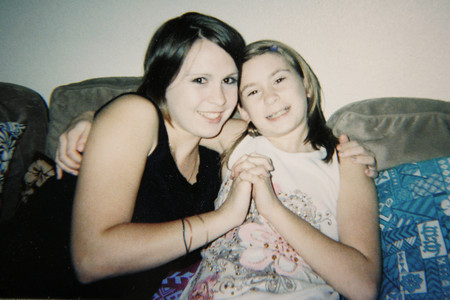 The advertising Web site craigslist has been a boon to prostitution locally and nationally, allowing the world's oldest profession to flourish virtually unchecked, a new university study contends.
"It's this whole world of online brothels, but nobody is monitoring it anymore," said Alexis Kennedy, a professor of criminal justice at the University of Nevada, Las Vegas.
Craigslist allows people to post classified ads for everything from cars for sale to help wanted to "adult services." And just as the site has revolutionized the way people sell their trinkets and bookends, it has changed the way men and women sell sex, according to Kennedy.
The site has been under fire by law enforcement officials across the nation almost since its inception because of the ease by which it connects prostitutes to johns. The site's founders have bowed to some of the pressure. Last year craigslist removed its "erotic services" section, where prostitutes could post ads for free, and replaced it with "adult services," where posting an ad costs $10.
But Kennedy's study provides a glimpse of just how rampant — and brazen — prostitution is on the site.
She enlisted eight graduate students to target the Las Vegas "erotic services" section and randomly pulled ads over two months in 2007. They sampled and analyzed 12,444 ads, roughly 12 percent of the total "erotic services" ads posted in Las Vegas over the time.
The results revealed that prostitutes operate on the Web with little fear of law enforcement. For example:
• Nearly all of the ads included photos of what appeared to be escorts or escort agencies.
• More than 80 percent of the ads included phone numbers, most with a 702 area code.
• More than a third of the ads specified prices for services.
Craigslist isn't alone in what has become the newest way to facilitate paying for sex. Many more sites exist, and some, like craigslist, also cater to individual cities. One such site that focuses on Las Vegas allows people to post graphic reviews of escorts, including how much the reviewer paid for the "session," whether it was in-call or out-call and whether the escort tried to sell additional services to the reviewer.
Some of the reviews are for local massage parlors, and the reviewers state the name of the "masseuse" and the name and address of the business.
"It's scary because we think of craigslist as being so innocuous, but it's really the tip of the iceberg," Kennedy said.
The media relations arm of craigslist did not respond to multiple requests seeking comment for this story.
Local law enforcement officials acknowledged that resources to combat prostitution on the Web are limited.
"Policing those venues has become very difficult," said Lt. Karen Hughes, who oversees the Las Vegas Metropolitan Police Department's vice section.
Unlike streetwalkers, who solicit in person and in public, escorts on the Web can talk to johns and arrange meetings in private, out of view of law enforcement.
Detectives are limited to setting up sting operations, which Hughes said her unit does frequently. But she said her unit cannot keep up with the sheer number of advertisements.
"There are just very, very few resources that are dedicated to those types of operations," she said.
Kennedy described the issue as "overwhelming," saying, "It's an insurmountable problem."
Most resources available to combat sex crimes on the Web are devoted to child prostitution. Henderson police have one detective who patrols local sites looking for advertisements from children or teens or from those seeking them. At least seven adults have been arrested since the effort began this year.
Hughes said her detectives are always scanning the sites for underage children and act immediately when they see a child on the Web.
Beyond child prostitution, escorts engender a host of other crimes, such as trick rolls, robberies, assaults and murder.
In Las Vegas, a local couple accused of slaying 17-year-old Nichole Yegge were also accused of prostituting her on craigslist last year.
In April, Boston police charged Philip Markoff, nicknamed the "craigslist killer," with slaying one woman and attacking another. Markoff is accused of luring the women to his hotel rooms through craigslist.
Kennedy hopes her study, which she expects to publish in the Journal of Criminal Justice and Popular Culture, will help pressure craigslist to drop its "adult services" section. Only public pressure will work, she said. Legal avenues have proved fruitless.
In March, an Illinois sheriff, declaring craigslist "the single largest source of prostitution in the nation," sued the site to ban its "adult services" section. A federal judge threw out the suit.
Other efforts have been met with similar results because federal law protects Web sites and content posted by its users.
"There's not a whole lot that can be done. It's just another form of advertising," said Joseph Dickey, a special agent with the FBI in Las Vegas. "It's an issue and will continue to be an issue as long as the Internet is around."
Contact reporter Lawrence Mower at lmower@reviewjournal.com or 702-383-0440.