Decade after Roy Horn's mauling, earlier attack recalled
October 20, 2013 - 9:23 am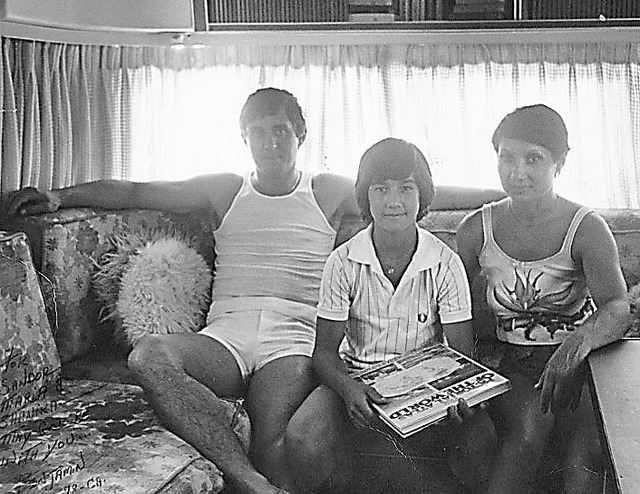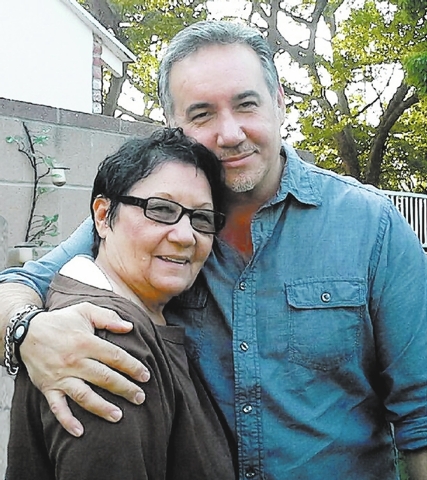 Suzi Rajnai shed tears a decade ago when she learned that big-cat illusionist Roy Horn was near death after being mauled by one of his white tigers onstage at The Mirage.
She said one prayer for Horn and added a prayer for inner strength back in October 2003.
Then she experienced a terrifying sense of déjà vu.
In a moment, Rajnai was transported to April 29, 1976, and her backstage dressing room at Donn Arden's "Hallelujah Hollywood" show at the original MGM Grand. She prepared to go on as a member of the Seven Alexanders acrobatic troupe, which was known for its daring tumbling, teeter board stunts and four-person-high tower routines.
As she finished dressing, she heard the awful screams of her 10-year-old son, Sean, echo from the hall.
The mother reacted with a fearless protective instinct. She bolted into the hallway and saw one of Siegfried & Roy's leopards mauling her child, who was also a member of the Hungarian family's act. The leopard and a panther had pulled free from a handler as he prepared the cats for the rising stars' next show. Suddenly, the animals were on the loose backstage.
The 10-year-old must have looked like easy prey. The panther had rushed by in a blur, but the leopard locked eyes on him and growled.
The kid was athletic and tried to run to his mother's dressing room, but he was no match for the cat. It sprung, dropped him, battered his back with declawed paws, then sank its teeth into his head and neck.
Reacting to his cries for help, the mother searched quickly for something, anything, to use to hit the cat. With only her fists, she beat on the animal's head as it attempted to apply a killing bite on her son's neck.
When that failed, she grabbed her boy's arm and tried to drag him into a dressing room. With help from two other members of the show, she finally separated the cat from its prey.
"I was hoping the leopard was going to turn to me and get me instead of him, but that didn't happen," she recalls. "I was screaming. God gave me so much strength to pull him to safety."
Looking back, her son recalls feeling the pulpy mess the cat made of the back of his head and wondering aloud if he was going to die as paramedics placed him on a gurney.
The boy was rushed to the hospital with 14 puncture wounds in his neck and head. He was hospitalized for three weeks. Although he would suffer nightmares for years afterward, he was lucky. After nearly three months, he returned to the family's circus act.
These days, Rajnai and son Sean Stanek live in California, where he is a successful writer-director and film and video game producer. They almost never discuss the events of that terrible night or the brief litigation that ensued and resulted in a settlement.
But then the 10th anniversary of the tiger Montecore's mauling of Horn came around, and with it an unusually large wave of purple prose in the entertainment press, even by the Strip's hyperbolic standards.
Horn, to the dismay of some animal behavior experts, continues to opine that his beloved 600-pound carnivore wasn't applying a killing bite that night, but reacting in a protective, almost motherly, way.
Such talk makes a real mother and son cringe.
"It was terrible what happened to Roy," Rajnai says, her Hungarian-accented voice filling with emotion. "I was crying. Everything came back to me. I felt sorry for Roy that it happened, but everything came back to my son's incident. It was very hurtful."
Given their own experiences, they found the recent 10th anniversary coverage insensitive. Perhaps they should be used to such treatment by now. A call to Siegfried & Roy's management seeking comment was unsuccessful.
Although Roy never visited them after the incident, and later expressed concern for the emotional state of his leopard, Sean recalls an apologetic Siegfried coming to the family trailer after he returned from the hospital. He presented the boy with a box of candy and a digital pocket watch with an eagle imprint on it. Stanek still has the watch.
In keeping with the protective instincts of the local entertainment media of the era, little was written about the attack. A recent story search recovered just a four-paragraph brief published in the Review-Journal when the family sued the hotel and the magicians under the headline, "Leopard Clawed Son, MGM Acrobats Claim."
Although one former MGM insider recently told me he suspected the news of the incident had been suppressed, whether by design or neglect, the story of the mother and her mauled son vanished from the press like a white rabbit into a top hat.
Just months before the attack, in July 1975, The Associated Press produced a bubbly feature on Siegfried & Roy that lavished high praise on the duo's big-cat expertise. Siegfried did, however, admit he had suffered a sliced nose and a clawed head.
"There's really never been any big incident; they are perfectly well trained," he said. "But there is no such thing as complete security. There's always a chance one day, at a moment when you least expect it, they could turn on you."
Las Vegan Charles Flannery found that out in October 1985, when he was nearly killed by Magic, one of Siegfried & Roy's Siberian tigers, at the magicians' Vegas Drive home. Bitten in the head, neck and leg, Flannery survived.
The tiger died a few weeks later, however. Although that time the local news coverage was professional, the Las Vegas Sun mourned the tiger's death with a short article that ended, "Audiences, however, will not know of the close relationship Siegfried and Roy enjoy with their animals, or the great loss they feel now that Magic is gone."
The article made only brief mention of Flannery's devastating injuries and mentioned nothing about the previous mauling by the leopard.
Back in 1976, Rajnai and her family tried to keep the acrobat act together, but her heart wasn't in it. She left the stage and for many years worked in the wardrobe department at the MGM, walking the same hall that had once nearly been the site of her son's death.
Despite the incident, she still has fond memories of the family's life in Southern Nevada.
"It was wonderful to work in Vegas," she says. "That was our dream. It's most circus performers' dream to work in Vegas because of the hardships of being on the road. For Sean, it was good. He could go to school. Otherwise, he had to go to school on the road, and I had to hire a tutor for him. We wanted him to grow up normally."
The 2003 mauling of Horn made international news. Stanek was working as a producer on a motion picture when he heard about it. He winced at the painful memories, and felt sorry for the magician. Then he thought about the nature of karma.
"I thought, 'God, now he knows what it felt like,' " Stanek says. Later, he adds, "To this day I am so thankful for my mother's strength and courage. She saved my life."
A real mother will do that.
Through her tears Suzi Rajnai says, "God helped me be strong, and I helped him. He's with me today. That's worth more than millions."
John L. Smith's column appears Sunday, Tuesday, Wednesday and Friday. Email him at Smith@reviewjournal.com or call 702-383-0295. Follow him on Twitter @jlnevadasmith.