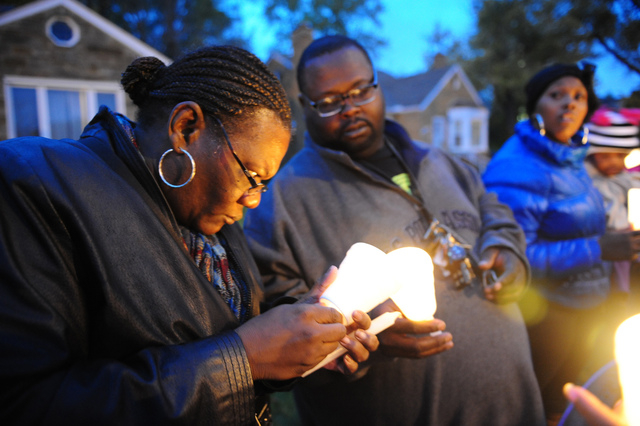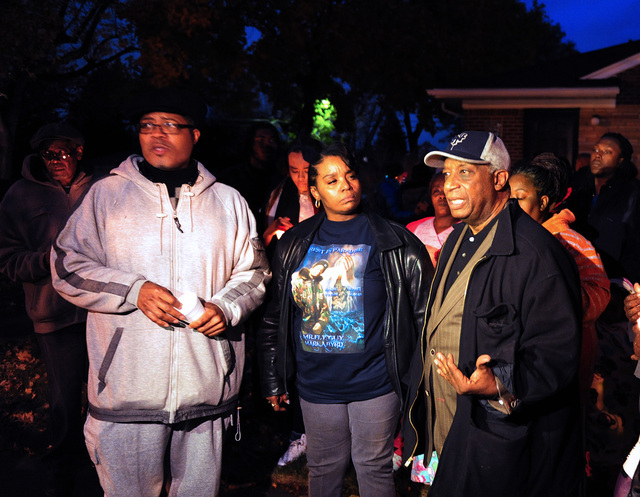 DEARBORN HEIGHTS, Mich. — Police in the Detroit area have had to deal with multiple shootings in the last week, which have collectively killed seven people.
Protesters and civil rights groups are calling for justice after a suburban Detroit homeowner fatally shot a 19-year-old woman on the porch of his home.
No charges have been filed after authorities said Renisha McBride, of Detroit, was killed by a shotgun blast to the face early Saturday in Dearborn Heights. According to police, man told investigators that he thought someone was trying to break into his home and accidentally discharged the gun.
"She was shot in the front of the face, near the mouth." police Lt. James Serwatowski told the Detroit Free Press.
McBride's family this week said she likely approached the home to seek help after getting into a car accident nearby.
"He shot her in the head … for what? For knocking on his door," her aunt, Bernita Spinks, said.
Earlier this week, police said they requested a warrant authorizing in the case. The Wayne County prosecutor's office sent the request back to police Wednesday for additional investigation before making a charging decision.
"We will not be able to make a charging decision until the requested work has been completed, the prosecutor's office said in a statement.
A vigil was held Wednesday at the home.
The homeowner hasn't been arrested or named by police.
"I'm confident when the evidence comes it will show that my client was justified and acted as a reasonable person would who was in fear for his life," Cheryl Carpenter, one of two lawyers representing the 54-year-old man, told The Detroit News.
A lawyer for McBride's family said it's doubtful her death was an accident.
"It's hard to … believe it's an accident when a gun is in her face and the trigger is pulled," attorney Gerald Thurswell told the News.
Three more deaths happened on Wednesday, as a shooting at Al's Barber Shop left three dead.
A convicted felon who was wearing body armor when police arrested him in a Detroit suburb will be questioned in an investigation into the fatal shooting of three men in a back gambling room of an east side barbershop.
Detroit Police Chief James Craig described the man as a person of interest in the shooting, which has left six other people injured.
Craig did not name the person of interest and provided few details about the arrest. He did, however, describe the mass shooting as "urban terrorism" and point out that many people in the room were armed and even returned fire at the shooter.
"The shooter struck nine of the individuals inside the location," Craig said. "Officers were able to develop information that there was an ongoing feud between a particular individual and several members of the gambling party."
On Friday, two days after the barbershop shooting, three more people died in a shooting at a two-story, multi-family home on the west side of Detroit.
They were identified as a 22-year-old woman and men ages 32 and 35, Woody said. Names weren't immediately released. Investigators were on the scene all morning and Woody said there was no immediate indication of what led to the shooting.
At the scene, The Detroit News reported that Detroit police Sgt. Mike Woody approached and spoke with two people, and a woman wailed in grief as her companion hugged her.
"I had to tell her that it was her daughter," Woody said. "It's a very tragic situation. I can feel for the family because I have a daughter who's not much older than her daughter."
Aside from the shooting, Friday was also the day of McBride's funeral. Her death has drawn attention from civil rights groups including the NAACP and the Rev. Al Sharpton's National Action Network. They called in part for a thorough investigation into the shooting.
"We are in prayer for the family of Renisha McBride but we are also urgently calling for justice," Sharpton said in a statement.
Detroit has one of the highest violent crime rates in the country. Nearly 300 criminal homicides have been committed so far this year in Detroit.