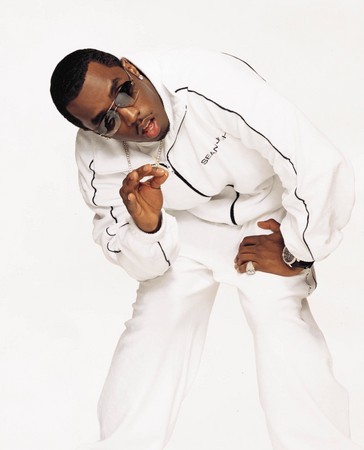 Celebrities like to do business in Vegas. Floyd Mayweather Jr. has thought about opening a strip club here. Eva Longoria Parker becomes the latest famous restaurateur when her CityCenter eatery opens. But Sean "Diddy" Combs is thinking bigger.
I asked him if he'd like to start any businesses in Vegas.
"I would love to own a casino one day," but it'll have to wait, he told me Saturday over burger sliders at club Risqué (Paris Las Vegas). At the moment, he says, "I don't want to get my plate too full."
Also on his plate lately: He's lent guidance for Joaquin Phoenix's debut rap album.
"Yeah, I helped him out" with one song. "I gave him advice on the whole album. It's good."
He didn't elaborate on the goodness.
Off his plate lately: politics.
"I was so politicked out," says Diddy, an outspoken Barack Obama fan who famously led MTV's "Vote or Die" campaign.
But since we're talking politics: "I want our troops to come home. It's time for us to start rebuilding America and focusing on home.
"They're dying. That's so hard to stomach: that somebody's losing their child or husband or brother, and we don't even really know why."
Diddy was in town for more than burgers. He came to watch Manny Pacquiao deliver a welterweight TKO to Miguel Cotto at the MGM Grand.
But he's such a serious entrepreneur, he spent weekend downtime at alcohol stops, promoting Ciroc vodka, a grape-based brand, because he's a 50-50 partner in it.
Diddy says he didn't attach his name to Ciroc to cash in. He threw himself into the development process, investigating flavors in a lab for a year and a half.
"I used to always get excited when I saw Absolut Raspberri or Stoli — and then it just tasted like cough syrup!
"We went in and I said, 'Whatever we do, this cannot taste like cough syrup. Coconut has to taste like coconut.' I compared it to Malibu Rum."
Diddy has his fingers in so many pies — music, acting, clothes, perfume and now the alcohol industry — some bad things have slipped under his business-minded radar.
Half a decade ago, labor groups said Honduran factories making some of his Sean John clothes were treating workers poorly. Diddy responded by upgrading the factory and letting an American-style union start there. A union overseer then said Diddy had instituted unparalleled pro-labor rules in his shop.
"Nothing is perfect in life. You gotta be accountable for things," he says when I ask about the labor ordeal.
"One of the secrets of my success is I never count the money. I do the best I can, and the money will follow.
"At the end of the day, I like making money. But if that's why I was doing it, I wouldn't be able to do it longer than everybody else. I love what I do."
ROCK WEDDING
SlipKnot singer Corey Taylor married Stephanie Luby on Friday at The Pearl in front of 350 family and friends. The minister: formerly of the Cult, Billy Morrison, now of Camp Freddy. Performers: Dave Navarro and Mark McGrath. Entry song: Metallica's "For Whom the Bell Tolls."
FREE CLUBBING: CITYCENTER EFFECT?
In December (except Dec. 31), N9NE Group will let locals in free at Palms' clubs Rain, Moon, ghostbar and the Playboy Club.
December is a pretty slow month in Vegas. The opening of CityCenter will further hurt business around town. So, if you run a non-CityCenter club, restaurant, attraction or anything else, will you also be offering free admissions, or cheaper food and drinks?
ALL HOLLY, ALL THE TIME
Holly Madison and a Lucille Ball impersonator will do the traditional grape stomping at 3 p.m. Wednesday at Ah Sin patio (Paris Las Vegas) to kick off the Beaujolais Nouveau wine celebration for the rest of the week at Paris.
Doug Elfman's column appears Sundays, Mondays, Tuesdays and Fridays. E-mail him at delfman@reviewjournal.com. He blogs at reviewjournal.com/elfman.